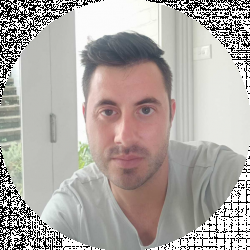 Latest posts by David Borgogni
(see all)
Curtains are an integral part of any home décor because without them a room can seem incomplete. Knowing how to find the best curtains doesn't serve just the aesthetic purpose, since their light and heat insulation properties can make any space warmer and darker.
The process of choosing curtains contains numerous variables that vary from the position and size of the windows to the general style of a particular room. Besides, the abundance of materials, lengths, and designs makes it even more difficult to decide which curtain model is the right fit for the space you're furnishing.
In this guide, we'll show you how to find the best curtains that are functional, stylish, and affordable enough to fit your budget.
Reasons to Install Curtains
Throughout the centuries, curtains were used to decorate the homes of some of the most powerful people in history. Initially used as room dividers, curtains started replacing wooden window shutters by the beginning of the 17th century.
Today, almost all households on the planet have curtains in at least one room, if not on every window in the house or apartment. Aside from the aesthetic dimension that makes a space look cozy and homely, curtains also have several practical sides.
Installing curtains will enable you to control the amount of sunlight coming into a room, which can be particularly important for bedrooms or high traffic areas in your home.
Curtains can also help you protect your privacy by covering the windows that are facing the street and blocking the passersby from looking directly into your living room.
The insulation properties of some types of curtains help control the room temperature and reduce the amount of street noise that enters a room.
Types of Curtain Rods and Finials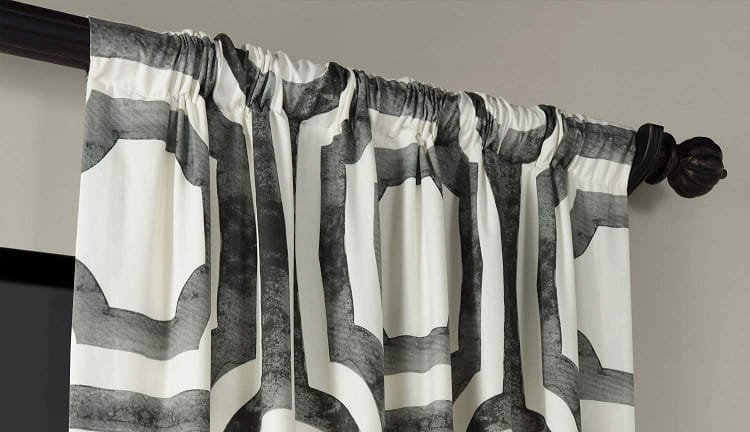 Choosing appropriate hardware is almost as important as picking the curtains that match the room stylistically. You can choose between single and double curtain rods depending on the setup you want to install.
Single Curtain Rods
A simple design involves a single bar that is usually installed six inches above the window frame. The curtain's header style determines the way the rod is threaded through pockets, grommets, or tabs in order to hang a curtain before fastening it with brackets that are mounted on the wall.
Single curtain rods can be made out of metal , wood , or plastic with multiple finishes available for each material. Also, you can choose between straight and curved or the so-called French rod designs.
The classic straight rod design keeps the curtain parallel to the window while the curvature at the end of the French rods enables you to block sunlight better by moving the curtain closer to the wall.
Either rod types are compatible with a wide range of finials (decorative end screws) so you can easily upgrade the finials that came with the single curtain rod you purchased.
Double Curtain Rods
These types of setups usually contain a pair of straight curtain rods that differ in length. The shorter rod is located closer to the wall and it usually carries a transparent sheer curtain, while the front rod holds the blackout curtain.
Double curtain rods are commonly sold with matching double brackets, and a decorative finial that is mounted onto the front rod. These curtain rod setups are made of either wood or metal, while models made of plastic are not so common.
Also, you can choose between curved and straight designs depending on the amount of sunlight in the room in which you want to install these rods.
The Most Common Types of Curtains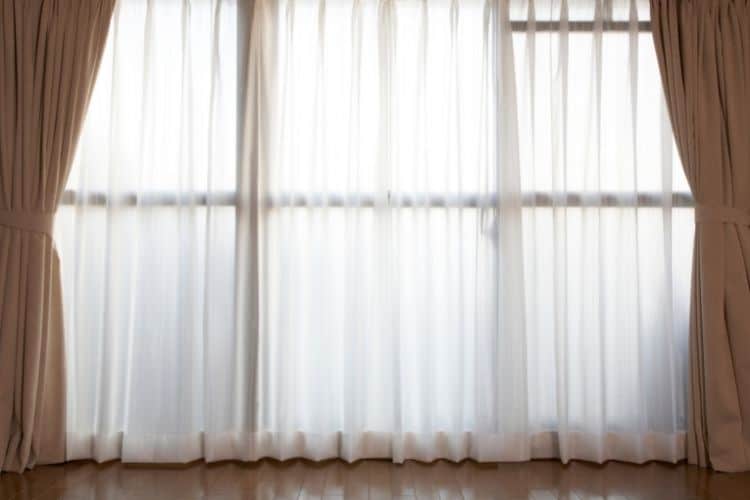 Learning how to differentiate between types of curtains can be a time-consuming task because there are at least twenty curtain types.
Although they serve the same purpose, the materials they're made from, bold designs and monochrome options, the location on which they're installed, or the header style set them apart.
Each type has different aesthetic properties that make it compatible with specific types of home décor, so you won't consider the same type of curtain for a room that has modern and vintage furniture.
We've shortlisted some of the most common types of curtains, so let's take a look at their properties.
Sheer curtains

– This is by far the most common type of curtains you'll encounter. Sheer curtains are transparent and they're not very good at preventing the sunlight from entering a room. However, they match a broad range of home décor styles and obstruct the onlooker's view through the window.

Grommet Panels

– Usually made from non-transparent fabrics, the grommet panel curtains are characterized by the rings that allow threading of the rod. The rings on grommet panels can be created by stitching the material or by metal rings that are woven into the material.

Curtain pairs

– The set contains two identical curtains that cover both halves of the window, as well as decorative cords or strips of fabric you can use to fasten the curtain to a curtain holder. These drapes are made from tightly woven fabrics that block the sunlight effectively.

Pinch Pleat Drapes

– This classic style of drapery contains single, double, or triple pleats and they're attached to the curtain rod either by rings or pin hooks. These drapes have a formal look which is the reason why they match perfectly with traditional home décor styles.

Blackout curtains

– These heavy, tightly woven curtains feature a foam layer that blocks the sunlight and reduces the amount of noise that enters the room. Some models may have thermal properties that prevent the cold or warm air from coming through the windows.
The Most Important Considerations While Choosing Curtains
The first decision you will have to make is whether a specific room needs curtains, as this depends on the purpose for which the room is used, the position of the windows, the height of the window sill, and the style of furniture in that room .
You should then decide on the curtain type you'd like to get since you shouldn't install the same type of curtains in your living room and on patio doors. Also, you should search for waterproof and UV-resistant outdoor curtains with bold patterns if you're looking to add a splash of color to your backyard.
Considerations you need to take into account which selecting curtains don't stop there as various factors can affect your decision to choose one model over another. Let's take a look at some of the most important factors you need to pay attention to during the curtain selection process.
Custom Made vs off-the-shelf Curtains
Stores like Target , Ikea , or Hunter Douglas are some of the most obvious places to search for off-the-shelf curtains. In fact, almost all retail stores that sell home furniture also include curtains in their offer.
Visiting Ikea, Target or similar stores might be a good idea if you're looking for an affordable window dressing since you'll be able to choose from hundreds if not thousands of inexpensive curtain models.
On the other hand, Hunter Douglas or Barn & Willow are specialized stores that allow you to consult with a design specialist or customize the drapes in accordance with your needs.
Optionally, you can hire a professional tailor to design custom curtains that match the specifications you provided.
Material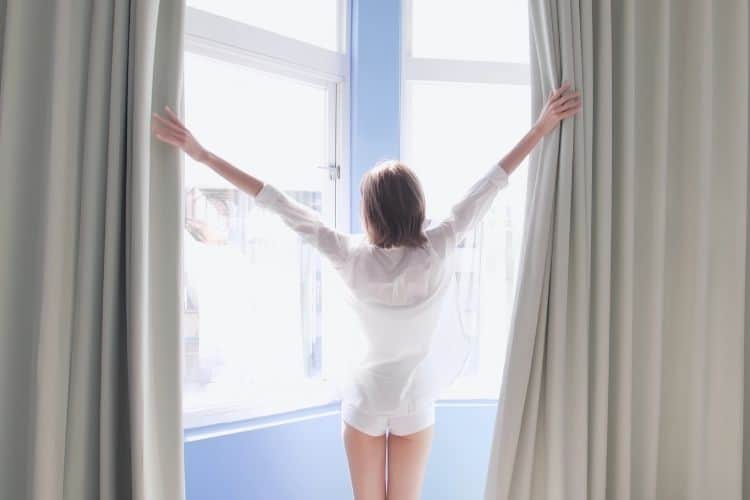 Manufacturers use a wide range of materials to produce curtains, so you're likely to encounter models made of synthetic and natural fabrics during your search. Curtains made of polyester and nylon are the most affordable although they don't necessarily fit in all contexts.
The natural fabrics used to made curtains include:
Linen

Wool

Silk

Cotton

Velvet
You should check the model's thread count and weave before making a purchase because it will help you determine how durable it is or if prolonged exposure to sunlight is likely to cause color fading.
Also, keep in mind that some of the natural fabric curtains can be heavy and they demand sturdy curtain rods capable of carrying their weight.
Window Size and Curtain Length
Measure the height and width of the window you would like to dress before setting out to search for curtains. Manufacturers of off-the-shelf curtains include their dimensions on the packaging which makes it easy to check if their length matches the size of your wall.
Home decoration experts recommend choosing curtains that are twice the size of the window frame, but only if you can install them high enough to avoid puddling on the floor.
You'll also have to decide if you want to cover the entire window, just a portion of it, or how far below the window sill a curtain should go in order to know which type of curtain you should choose.
Matching room Furniture
This is arguably the most complicated part of the curtain selection process because deciding if a particular style or color matches the rest of the room can be a daunting task. Besides aesthetical factors, you should consider several practical aspects.
For instance, you should avoid installing curtains made of polyester in the kitchen or in a room where smoking is permitted because they absorb odors quickly.
On the other hand, these curtains are machine washable so you won't have to worry about taking them to dry cleaners every time you want to wash them. Curtains made of natural fabrics fit in a wider range of settings than those made of synthetic fabrics.
Even so, exposure to moisture or cloth moths might cause them to decay quickly.
Curtain Thickness
Sheer, opaque, lined, and blackout are the four standard curtain thickness options, and you should opt for the one that is best suited for the window you're dressing.
For instance, sheer thickness is ideal for windows that already have blinds or they can serve as a layering option when paired with lined or blackout curtains in a two-rod setting. In addition, sheer curtains can be a standalone solution if you want to keep the room well lit.
Blackout and lined curtains are thick and they're best suited for spaces that require additional heat insulation or noise cancellation. In addition, these curtains block the light coming through the window completely, which is the reason why they're commonly installed in bedrooms.
Color and Design Options
The range of styles and designs is seemingly endless. Arguably, the biggest difference between different designs is how the curtain falls, so you should avoid models made from materials that tend to curve too much as they are not likely to fall nicely.
How quickly the color is going to start to wear out depends on the material, daily sun exposure, and the color tone. So, you should avoid bright-colored silk curtains if the room is getting a lot of light because they tend to fade quickly under such conditions.
Dark velvet, faux silk, polyester, or cotton curtains are your best option if you're dressing a window that is exposed to direct sunlight throughout the day.
Replacement and Maintenance
Tightly woven woolen curtains are heavy and they can't be machine washed. In fact, most high-thread drapes have specific cleaning requirements, so you need to check if the model you're interested in needs to be dry cleaned.
Silk, linen, or polyester curtains don't have high upkeep requirements as you can simply toss them into a washing machine and hang them to dry.
You should also choose the curtain rod system that makes it easy to install or remove the curtain. That's why it is important to leave enough space to take off the finials and move the rod freely.
Cost
A single window treatment can cost anywhere between $ 7 and $ 1,500, but the range might span even further if you decide to get custom-made curtains or dress several windows in your home. However, likely won't have to spend a lot of time finding the affordable curtains that fit your budget.
The least expensive curtain models aren't very durable because they start to fade quickly if they're constantly exposed to sunlight. Polyester curtains are probably your best option if you're searching for a great price-performance balance.
Curtains made of natural fabrics are usually more expensive, and you will have to spend between $ 30 and $ 40 per yard of silk curtains.
The advantages of Installing Curtains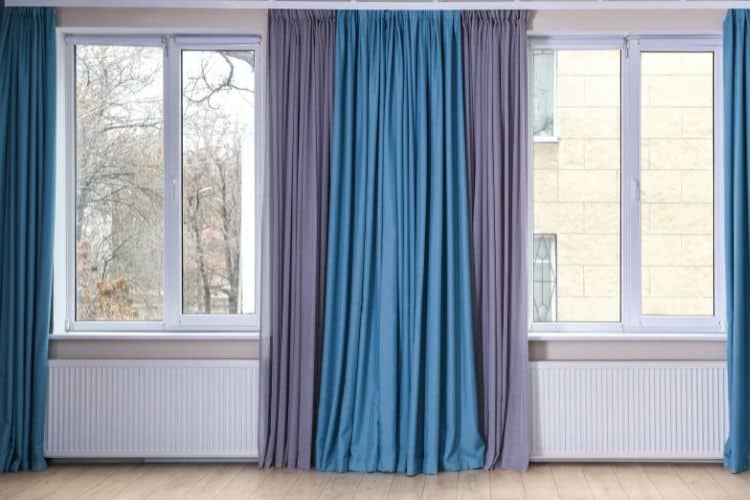 Improved Light Control
Although most people enjoy bright and well-lit spaces, too much light can be just as annoying as the lack of it. Choosing the curtain type based on the amount of light a room is getting will enable you to control the room's brightness.
Spaces with windows that are exposed to sunlight throughout the day are more compatible with blackout curtains, while sheer curtains are a great choice for poorly lit rooms.
Heat Insulation and Sound-canceling
Thermal curtains contain a layer composed of acrylic foam that offers an easy solution to problems caused by non-insulated window glass. It is worth adding that natural fabric curtains made of wool or cotton have excellent heat insulation properties that make them a good fit for spaces with large window frames.
Although curtains cannot eliminate the noise, they can reduce the level of street noises that enters the room.
Rooms Look More Homely
Dressing a window will make the entire room look more stylish and pleasant. Although blinds can help you control the amount of sunlight a room is getting, the window and the entire room won't look as good without a curtain.
Protection of Privacy
Street-facing windows can reveal quite a bit of your privacy as any passerby can look directly into the room. Even the sheer curtains that are almost transparent solve this issue, as they obscure the view of the space from the street.
Curtains Leave Room for Different Home Décor Options
Curtains are not permanently attached to the window or the rod they're hanging from, which means that you can change them every time you want to refresh the style of a room.
In addition, a simple installation process makes it easy to switch between two or more curtain models that match the room's design.
The Disadvantages of Installing Curtains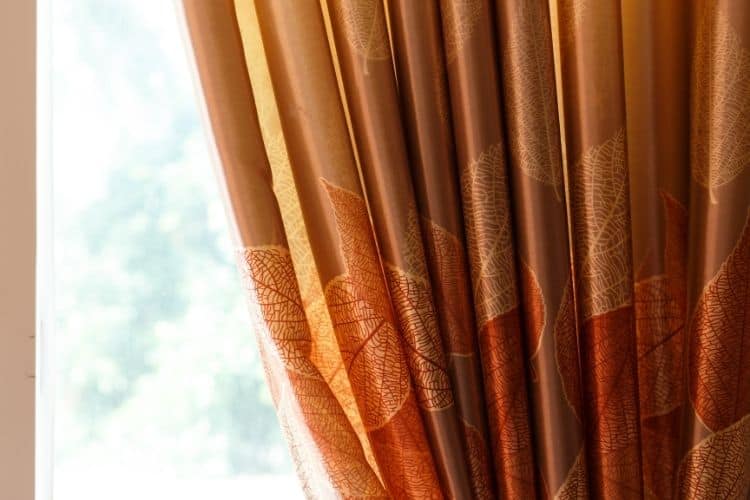 High Upkeep Requirements
Curtains absorb home dust and odors especially if they're installed in the kitchen or the living room. That's why most homeowners wash curtains at once every 6 months to keep them looking and smelling fresh.
Some curtain types aren't machine washable which extends their upkeep requirements because they need to be dry cleaned every time they get stained or dirty.
Limited lifespan
A piece of fabric, synthetic or natural, loses its properties over time especially if it is frequently exposed to direct sunlight. Most curtain models tend to wear out in three to five years, which makes them less durable than other types of window coverings.
Top 4 Curtain Suggestions
Opting for custom-made curtains is by far the best option you have at your disposal, as it will enable you to adjust the drapes to each room, window, and wall in your home.
However, this is also the most expensive choice you can make since you can spend several thousands of dollars on dressing windows with custom-made curtains. Despite the lower price, off-the-shelf curtains can still be made of high-quality materials that don't fade quickly.
We've selected several curtain models as suggestions that should spark your inspiration in your search for the drapes that fit the style of the room in which you want to install them.
Mecca Steel Printed Cotton Curtain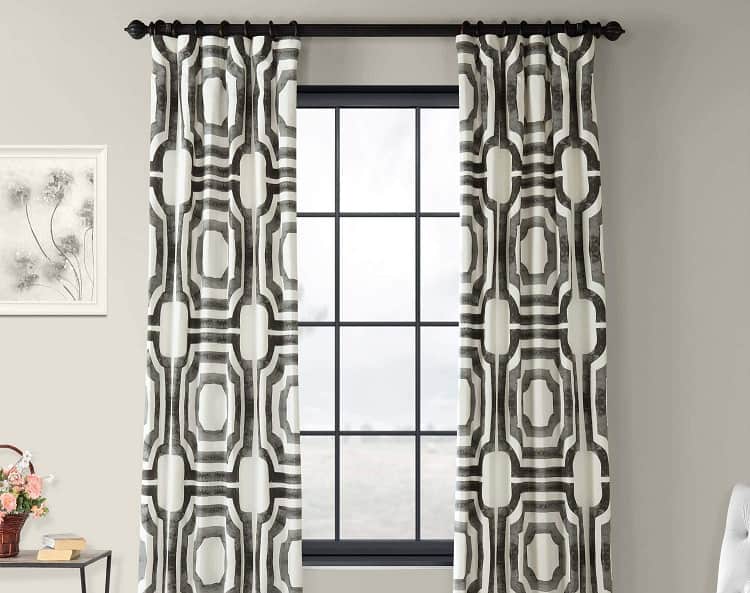 Like all natural fabric curtains, the HDP's Mecca Steel Printed Cotton Curtain offers excellent light control and heat insulation properties. This model is available in four different lengths so that you can choose how far under the window sill the curtain is going to go.
The width of each panel is 50-inches and you can choose between four different color options. The pattern is identical on all versions of this curtain regardless of the color you choose.
The HDP's Mecca curtains are not machine washable and they need to be taken to dry cleaners every time you want to wash them.
Blaze Blackout Curtain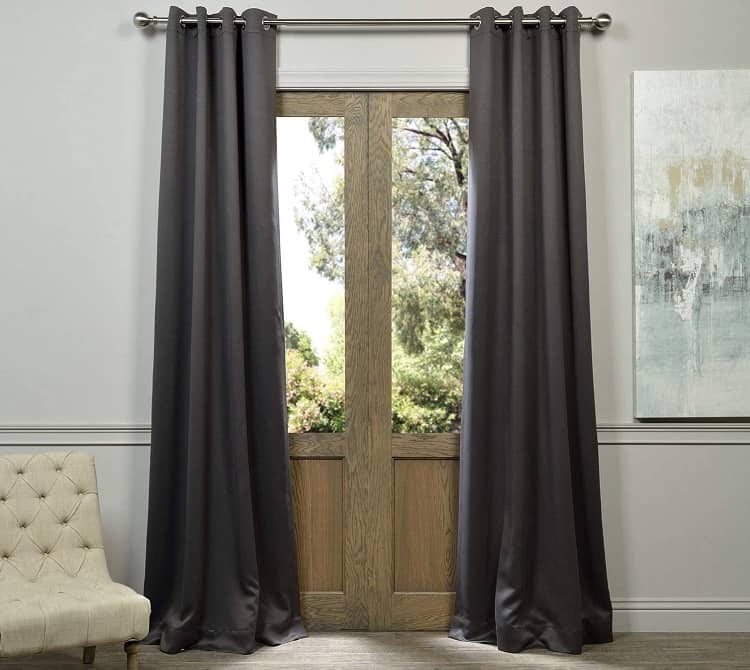 Besides being affordable, the Blaze Blackout Curtains are highly efficient at blocking the sunlight coming in through the window. You can combine these curtains with a sheer curtain model if you have a double curtain rod system.
The nickel 1-5 / 8-inch grommets enable you to hang the curtain quickly and you can choose one of the four standard sizes that best matches the size of the window.
These blackout curtains are made of polyester so you won't have to worry about color fading even if they are frequently exposed to direct sunlight. In addition to blaze, the manufacturer offers a broad spectrum of color options for this model.
Thermalogic Weathermate Tab Top Drapery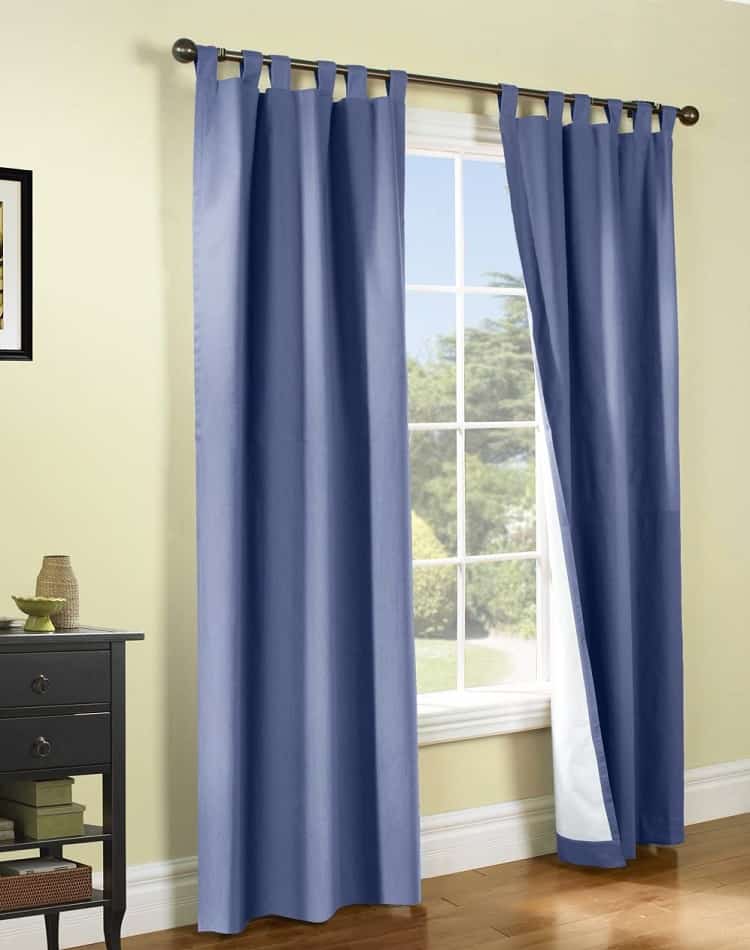 Preventing heat or cold from penetrating through the windowpane will be much easier if you opt for the Thermalogic Weathermate Tab Top Drapery . This 100% cotton curtain features an acrylic suede at the back that improves its already impressive insulation capabilities.
Like all tab top panels, this model contains 3.5-inch tabs at the top that are used to hang the curtain on the rod. The drapery is available in several different sizes and the largest version of the curtain is 160-inches long and 84-inches wide.
These curtains don't have high maintenance requirements, because they're machine washable, but you shouldn't dry them in a tumble dryer.
Annie Buffalo Check Curtain Panel Set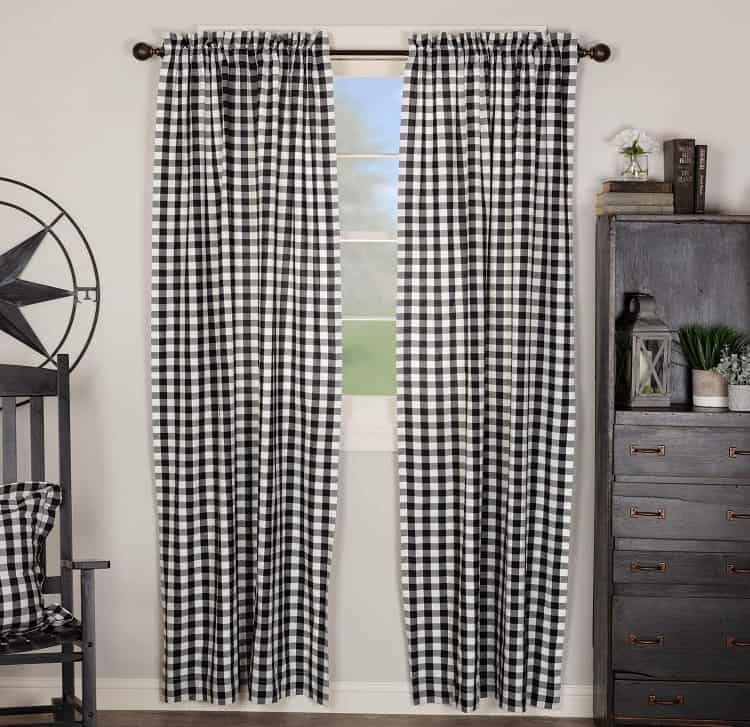 Homeowners who are looking for a more traditional look should consider getting the Annie Buffalo Check Curtain Panel Set . The check pattern makes these cotton curtains a perfect fit for a kitchen or any other room that is furnished in a style that matches the black and white check pattern.
The white cotton lining at the back helps improve the curtain's light control properties and prevents rapid color fading. You will find the rod pocket at the top of each panel that allows you to thread the curtain rod effortlessly.
You can machine wash curtains from this set or even iron them after tumble-drying them.
Read our full guide to the best Buffalo Check Curtain Inspirations.
Frequently Asked Questions About Curtains
Question: What is the best curtain fabric?
Answer: Linen is considered to be the best curtain fabric, although other natural fabrics like wool, velvet, or silk are considered as luxury options.
Question: How often do I have to wash curtains?
Answer: Curtains attract dust and absorb odors, which is the reason why they should be washed every three to six months. Vacuum cleaning, shaking, or brushing curtains can help get rid of the dust and extend the time between two washing sessions.
Question: Do curtains have a long lifespan?
Answer: Curtains last between three and five years, regardless of the fabric they're made of or how well you take care of them.
Question: What are the standard curtain lengths and widths?
Answer: Off-the-shelf curtains can be 84, 96, 108, and 120-inches long and their width varies from 50 to 58-inches.
Final thoughts: How to Find a Perfect Balance Between the Practical and Aesthetic Purpose of Curtains
Arranging living or working spaces is mostly about discovering details that make them livelier and more pleasant. Curtains are one such detail that can make a room look stylistically complete, welcoming, and cozy.
Aside from its aesthetic function, curtains also help block sunlight, reduce the noise level in a room and protect privacy. We recommend choosing a model made of linen with back lining as the fabric looks elegant while the back lining limits the amount of light that enters a room.
The HDP's Blaze Blackout Curtains or even the thermal model like the Thermalogic Weathermate Tab Top Drapery might be a great choice for a bedroom and all other rooms in your home that receive high volumes of light throughout the day.
Which type of curtain are you going to choose? Let us know in the comments.
Continue reading and check out how to find the best: