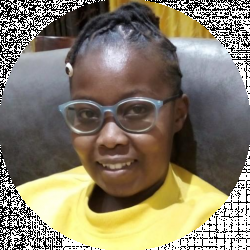 Latest posts by Jeanne Murugami
(see all)
Moms spend a lot of time choosing the perfect nursery drapes. They want to make sure they find curtains that will match their current decorating style and be functional and practical for a baby's room.
Nursery curtains are an essential part of a baby's nursery because they provide privacy, noise control, and light control. With so many options out there, it can be challenging to know which way is best for your needs. 
Read on below to find some tips for finding the perfect nursery drapes.
What to Look For in Nursery Curtains
Although it may seem like just another piece in an already overwhelming space, this decision could make all the difference when you're trying to create that perfect dreamy ambiance for a baby's first home away from mom and dad. What are some things to consider? 
Seek Neutral Colors and Styles
Nursery curtains are not just for babies. They should be chosen with care to last as long as the child is in your home and provide a comfortable atmosphere throughout their development stages of infancy to adolescence. Neutral colors can grow alongside them. 
The style is important too – sleek with an elegant feel are both key components.
Consider Privacy
Having your child in peace is one of the most important things for parents. Selecting a nursery curtain that will keep them from being disturbed by outside influences such as noise or sunlight should be on top of every parent's list.
Choose blackout curtains to preserve their natural sleep cycle and give them some privacy, too.
Go For Durability
Nursery curtains should be made of durable materials such as cotton and polyester. They need to withstand the abuse that a baby can inflict on them, which often requires heavy-duty stitching and reinforced seams. 
Ensure Your Curtains are Made to Measure
The curtains in the room can really set off that warm and cozy vibe parents want their kids' rooms to be filled with. These custom-made drapes fit any dimension or window height. They're made from durable fabric specifically tailored just right so nothing feels too stretched out or unfittingly short when put up on the windowsill!
Safety Tips For Choosing the Best Nursery Curtains
When looking for curtains to dress your child's nursery, you'll want the most important thing on your mind is their safety. We've compiled a few tips that may help make this process easier.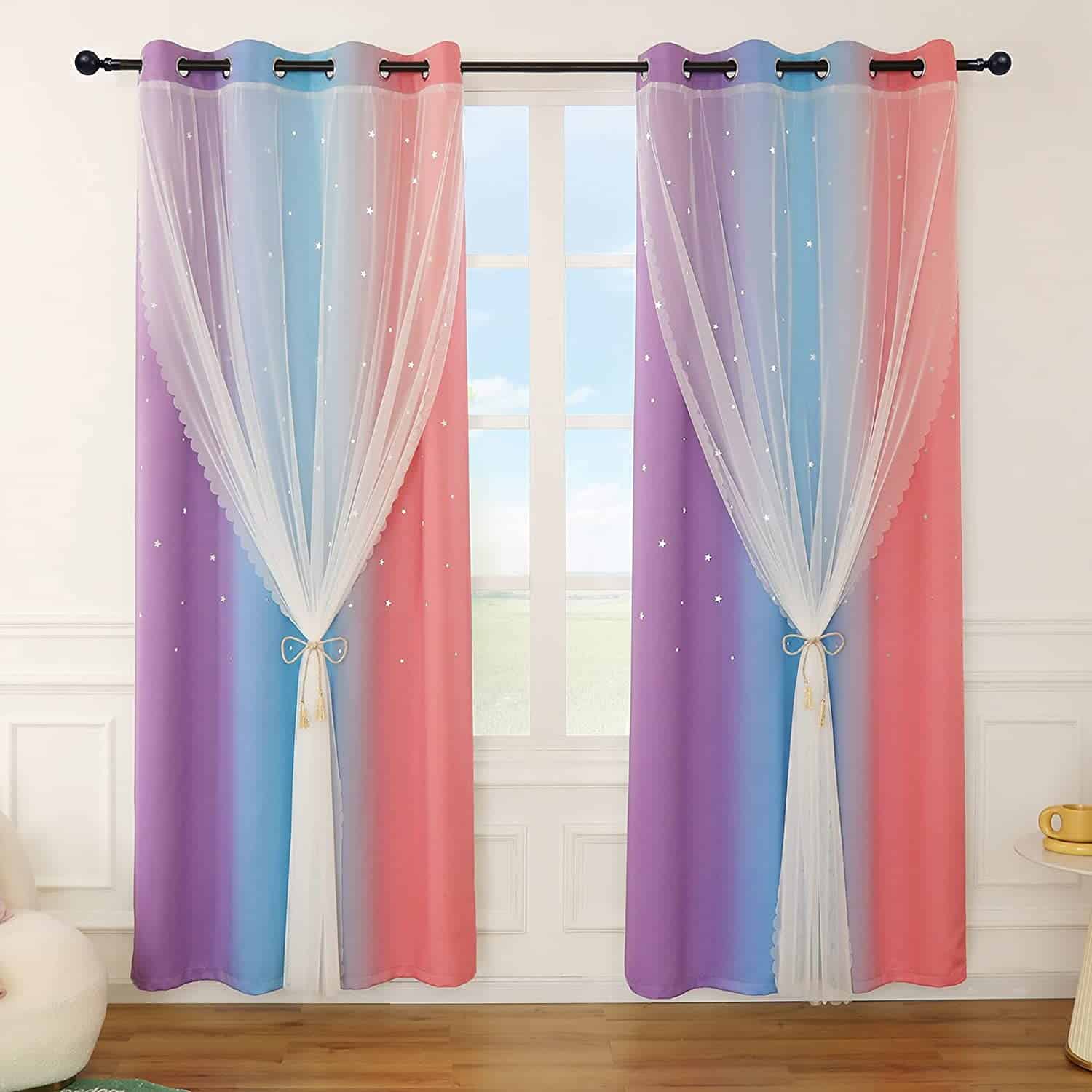 The Baby's Bed Should Be Far From the Nursery Curtain
To ensure that your nursery is safe, avoid certain dangers. For example, a baby who cannot yet talk might still be able to grab the curtains on their bedroom window – this makes it an unsafe environment because if they get caught in them, it could lead to unintended consequences such as suffocation.
Always Go for Lightweight Curtains
No one wants to deal with anything too heavy while carrying a newborn baby around, so lightweight curtains for the nursery are definitely worth consideration. They're also safer than heavier options in case of an emergency like fire or earthquake where windows need to be broken out quickly.
Go for Short Valances and Drapes
It's simple to keep your little one from pulling down the curtains: get short ones. You can always change them later if you want, but it will be a lot easier when they're so high that their fingers won't reach them.
Avoid Beaded Curtains
Beaded curtains are not only impractical for the nursery, but they're also a bad idea because when you have beads in your children's room, it will pose risks of choking.
Beads can be dangerous if swallowed, their size and material make them difficult to digest and often lead to blockages requiring emergency intervention.
Ensure the Curtains are Installed in a Secure Way
A nursery should be a fun space for children to explore and play in. You want it to feel like home, but you also need the room to stay nice so that your child can enjoy their environment without worrying about anything else.
There are many ways parents do this; installing curtains securely is one way we keep our kids from getting hurt easily while they're exploring their new surroundings. This will eliminate any possibility of them falling on their faces or hurting themselves.
Top Nursery Curtains in Amazon
If you're a mom, chances are you've spent the last few months nesting and preparing for your little one's arrival. But now that they're here, it can be hard to find time to do anything else around the house.
One of those things is picking out new curtains for their nursery. If you don't have time in your schedule or want something more simple than custom-made curtains, check these out. 
We've reviewed the best nursery curtains and ranked them according to price and sex.
Here are the top five most popular baby nursery curtains on the market today 
NICETOWN Nursery Blackout Curtains for Kids: Best Overall
Do you fancy a soundless, lightless, and temperature-controlled nursery? NICETOWN Nursery Blackout Curtain for Kids will keep your little ones indoors without blinding them.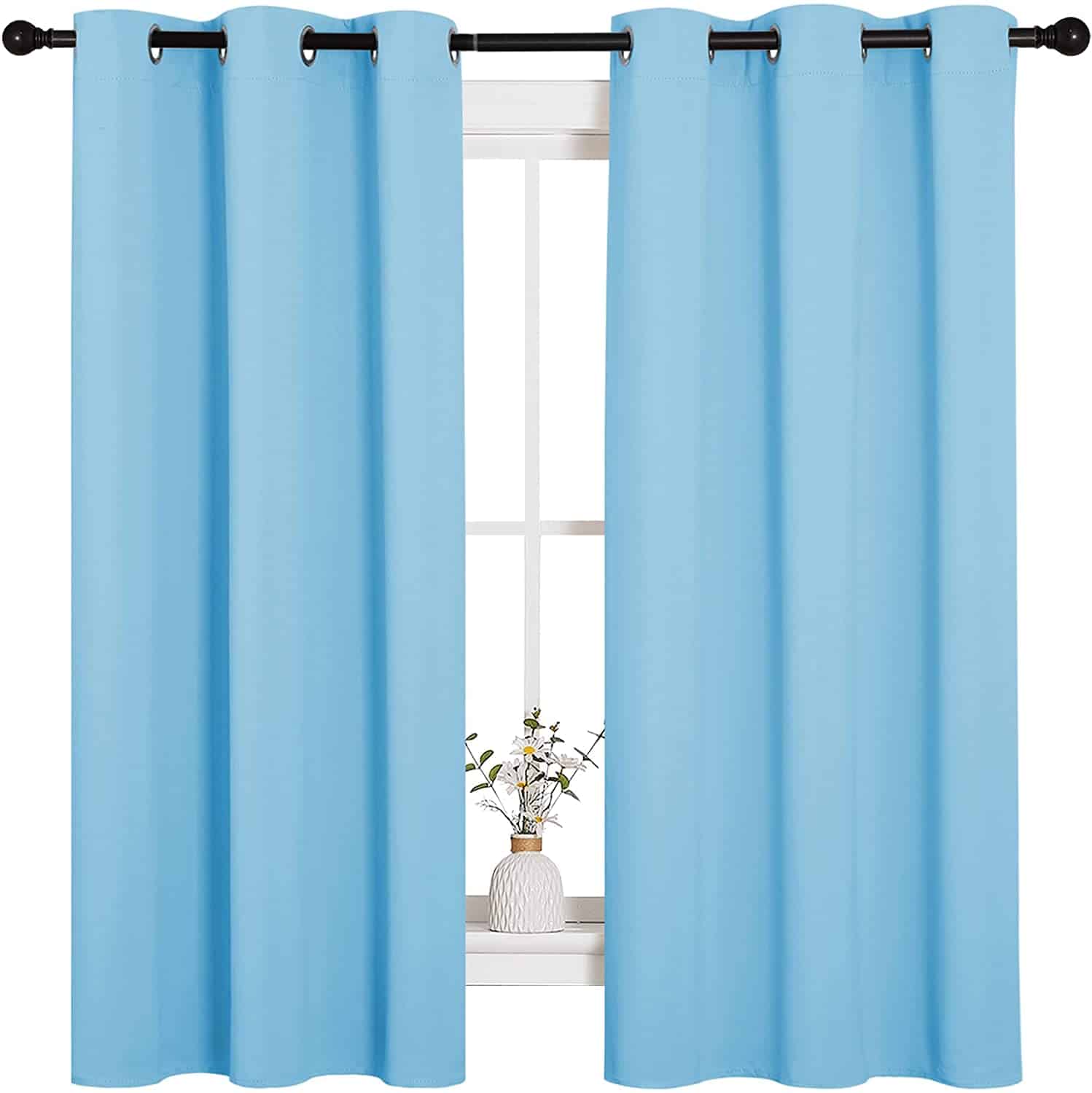 The package contains two black-out curtains that are 42″ wide x 63″ long with six grommets on top of each. The dark color blocks 100% of the UV rays while working against summer heat or winter chill, all from 95% – 99%. 
Refreshingly wrinkle-free, this thread trim is ringed around a 1.6″ inner diameter to fit most rods effortlessly. The NICETOWN Curtains for kids are easy to clean in cold water – no fabric softener required – and then tumble drying time can be adjusted.
Pros
Excellent light-blocking ability

They are available in different colors and is durable

The curtains are easy to wash

They match easily with different types of decor
Hughapy Star Curtains for a Kids Bedroom: Best Nursery Curtains for Boys
Hughapy Kids Star Curtains are a great way to add some fun and whimsy into any child's bedroom! These luxurious curtains come in an assortment of colors so that you can choose the perfect match for your kid.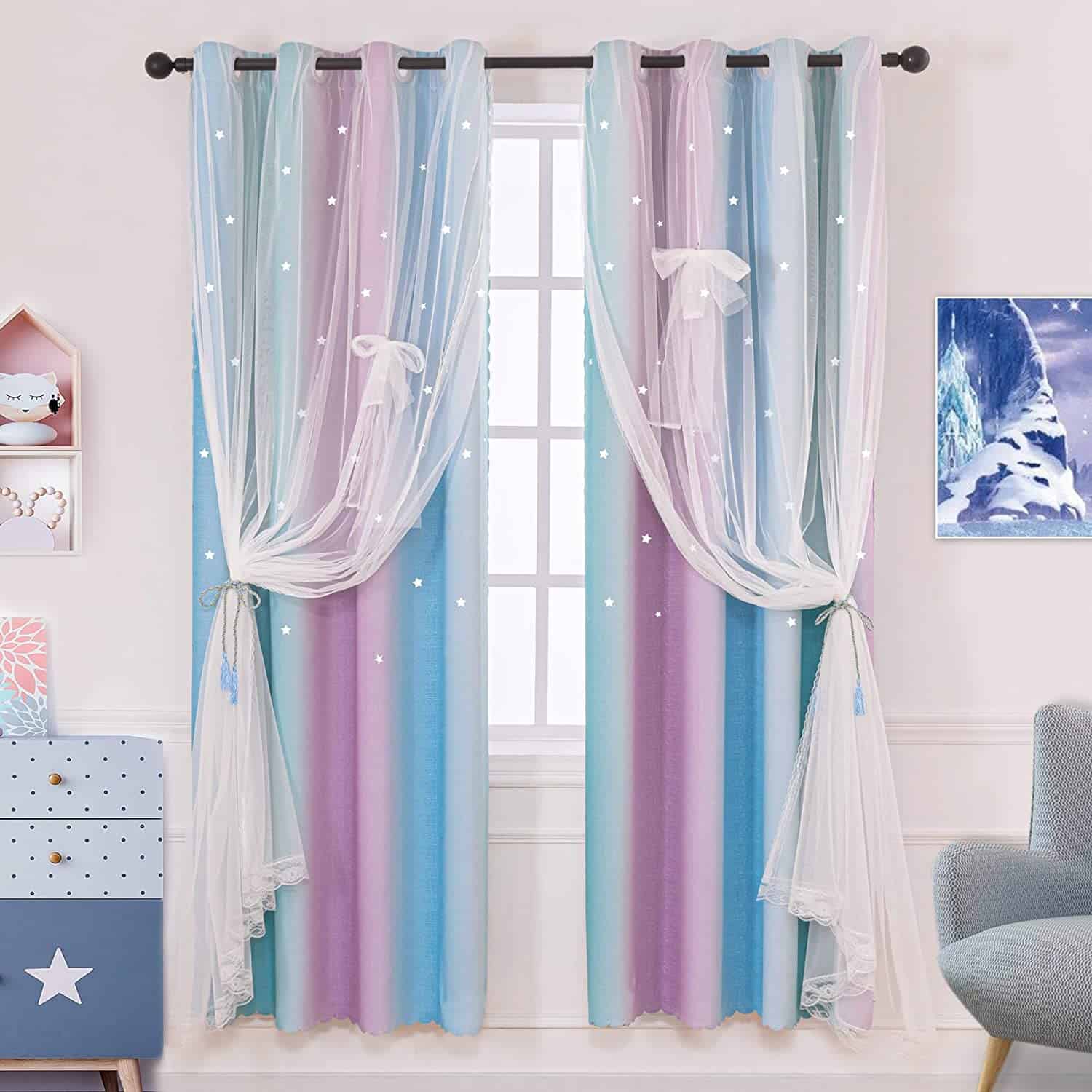 They are designed with a plastic grommet sliding system that makes them easy to install. They have a delicate, natural touch and will hang elegantly on your windows. 
These unique Kids Star curtains also double as privacy window coverings while adding extra brightness in any setting. What's more, they're machine washable – which means you can keep them looking fresh and wrinkle-free no matter how hard the kids play or what messes they make.
With all of these features combined, these fabulous curtains make perfect additions to bedrooms and playrooms.
Pros
They have few maintenance requirements; can easily be washed by hand or machine

Have a soft durable fabric

They are elegant and will match the decor of your baby's nursery.
Cons
PONY DANCE Curtains for a Baby Nursery: Best Curtains for Girls
Too often, bright lights and harmful UV rays keep people from getting enough sleep. That's why PONY DANCE curtains are designed to block out the sun making your baby's nursery comfortable.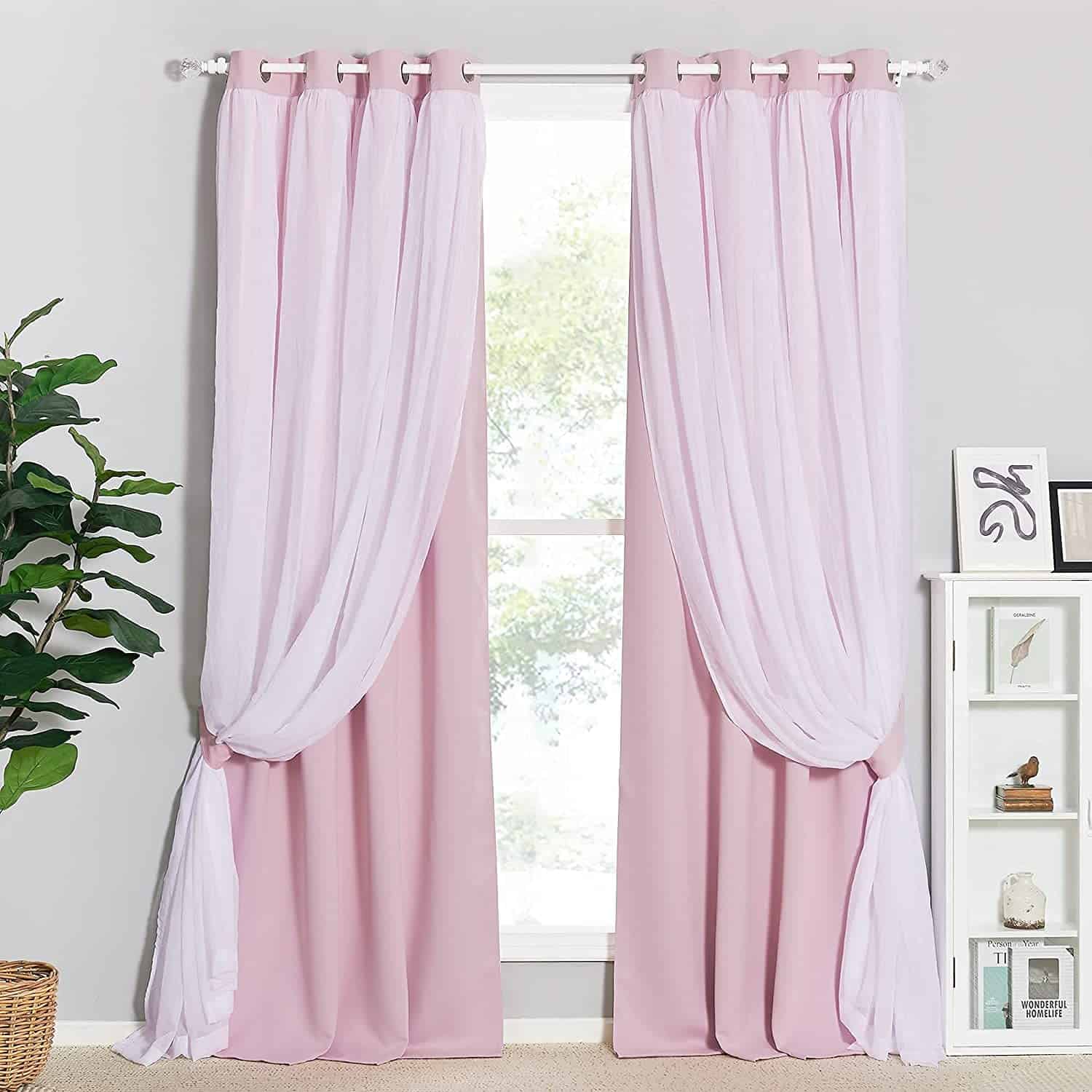 These curtains transform your child's bedroom into an oasis of comfort with soundproofing that will let you rest better at night, knowing they're sleeping all night long.
In addition, these curtains can be machine washable, so just toss them in the wash and give yourself enough time to tend to your baby.
Pros
They are beautiful and elegant

They offer maximum privacy

They are durable.

They have low maintenance.
Cons
They require ironing after washing to get rid of wrinkles
MANGATA CASA Blackout Curtain for a Nursery Room: Best Budget Curtains
The MANGATA Casa blackout curtains are an excellent choice for those looking to provide their children with the ultimate privacy. They block out all light and environmental noise from outside of your home while still allowing kids to enjoy bedtime under the stars, thanks to the laser cut-out technology.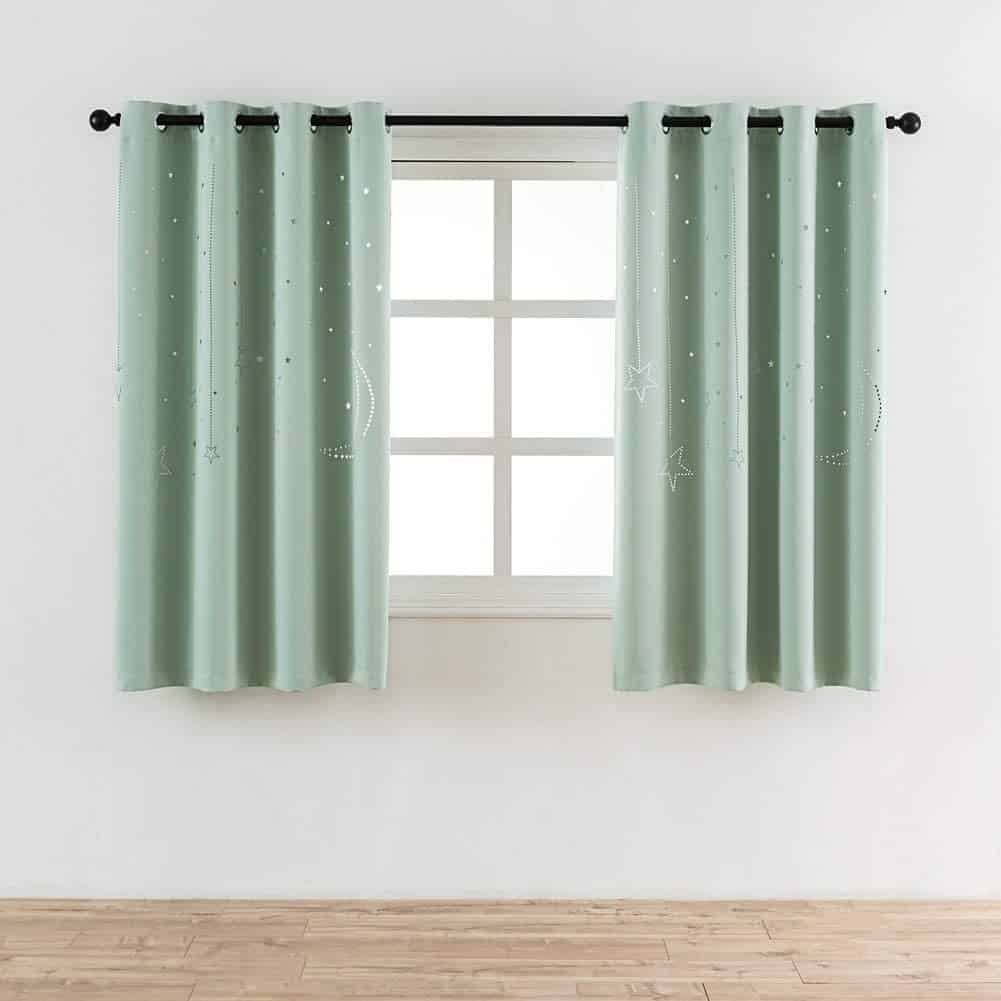 Easy installation sets this product apart from others on today's market because it comes equipped with 8 grommets per panel. These efficient fabrics and designs cannot go unnoticed when taken care of properly, and they'll perfectly match the decor in your baby's nursery.
Since they are machine washable, you're able to clean them quickly.
Pros
Feature thermal insulation, which saves on energy

They are 100% blackout

They are beautiful, elegant, easy to maintain, and clean.
Cons
RYB HOME Velvet Curtain for Baby Nursery: Best Premium
How would it feel to rest in a soft, velvet cocoon every night? No sun rays, traffic noise, or electronic disruptions. The HALF BLACKOUT RYB HOME Velvet Curtains for Baby Nursery will keep your child safe from the outside world and give them uninterrupted sleep. These curtains are insulated, keeping summer heat at bay while protecting against winter colds.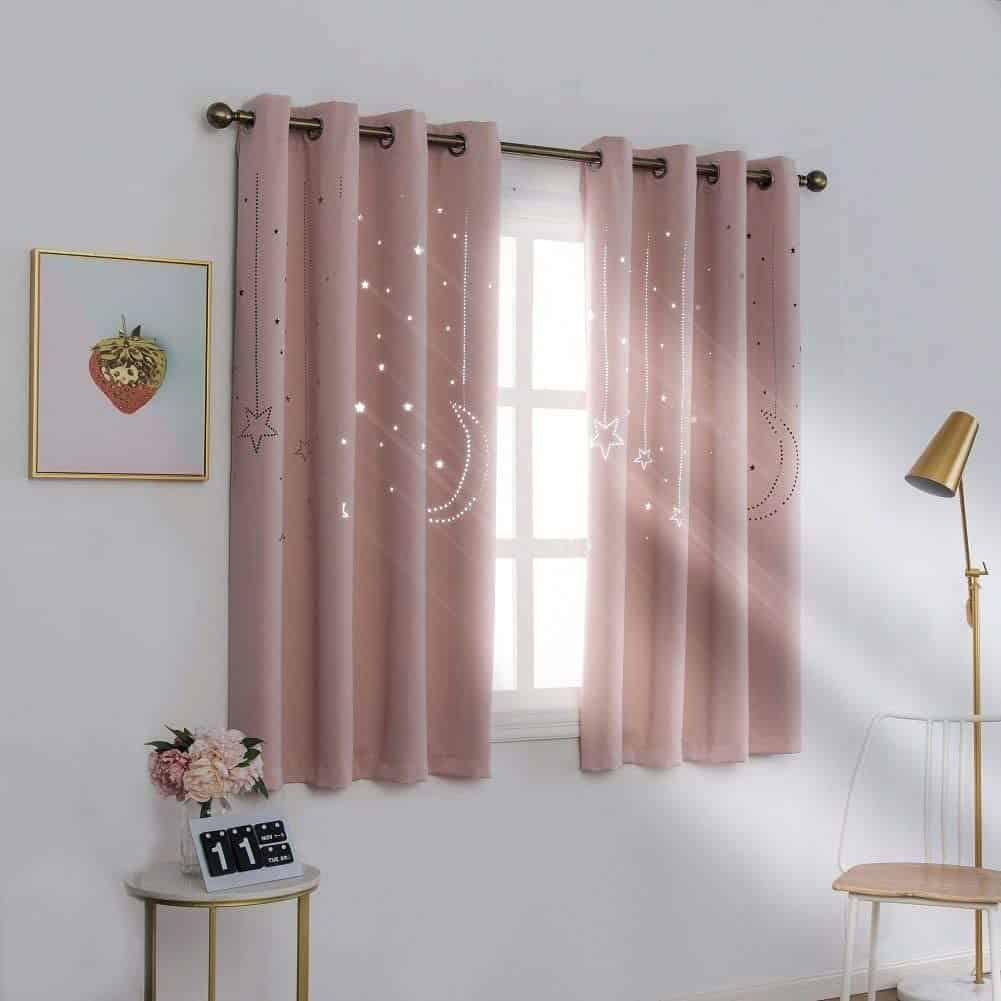 They also help lower heating and cooling costs by repelling both types of weather. These curtains are easy-care and in a machine-washable fabric, meaning that these luxuriant velvety curtains can be washed on average once per week (although you may not need to if you live in an apartment). The velvet material looks beautiful no matter what decor it's paired with – making this a perfect match for any room!
Pros
Easy to maintain as they are machine washable

They come in a wide range of colors to complement the decor in your baby's nursery.

They are elegant and offer privacy
Cons
HLC.ME Arrow Printed Curtains: Best Nursery Curtains for Boy's Room
Blackout curtains are everywhere to keep the outside world from seeping in. The problem is, they're so black you can't see out of them either. That's why the HLC.ME curtains are the best for you.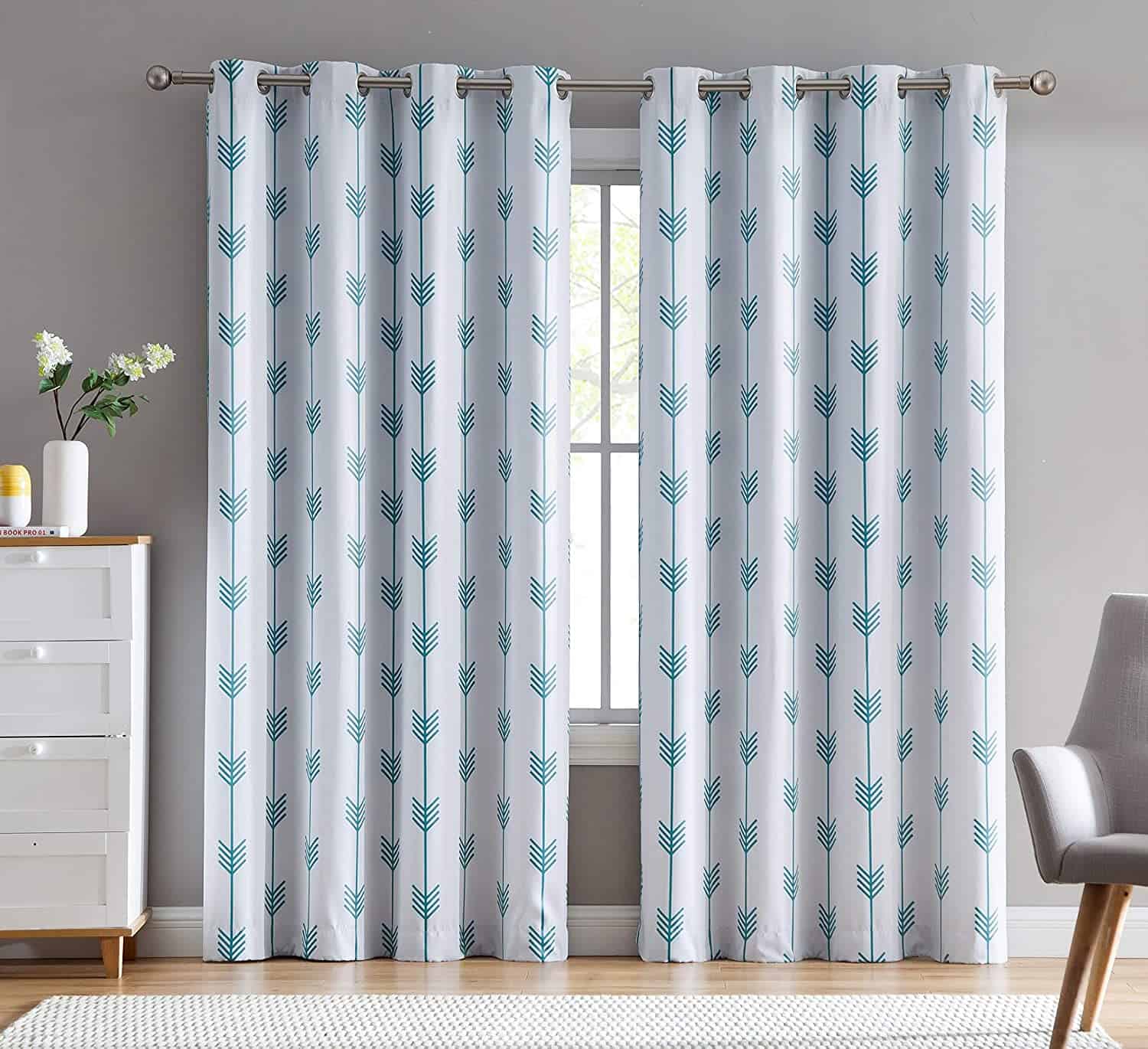 They have been manufactured with triple weave innovation that blocks the heat or cold and actually look good while doing it. Each panel contains eight (8) chrome grommets, making these blackout curtains that are easy to assemble and move around without having to worry about pulls in your fabric. Plus, with the spot-on design and construction, they'll look fab for sure and cozy.
Don't settle for those pesky old curtains anymore when this new-kid-on-the-block has better quality at a price you're going to love.
Pros
Durable material

Block out noise and light to ensure your baby has a peaceful naptime

Easy installation and maintenance
Cons
Not fully blackout as advertised
Frequently Asked Questions
Question: Should Nursery Curtains Be Short or Long?
Answer: Long curtains are a big no-no for children's nurseries. The curtains in your baby's nursery are not just for decoration. Long drapes can be dangerous, especially if they're tempting to a toddler who is learning how to pull themselves up. 
Shorten the length of these fabrics so that it doesn't pose an entanglement risk when playing and exploring near them. 
Question: 
Are Blackout Curtains Necessary for a Child's Nursery?
Answer: Sleep is essential to a baby's health, so it makes sense that babies require darkness for the pineal gland to produce and release melatonin. This hormone helps your baby relax, which will make it easier for them to fall asleep. 
For privacy reasons as well as sleep benefits, blackout curtains are necessary for any child's nursery – even if they're not crawling yet. With these window coverings, you can avoid natural light from entering your baby's bedroom at night.
Question: 
Should Nursery Curtains Match the Walls?
Answer: To make your baby nursery more balanced and beautiful, curtains should match the color tone of your walls. If you want a bright look without distractions in terms of style, try hanging colorful floral prints behind windows for an all-around cheery appearance. Just don't forget about matching them with their coordinating decor!
Conclusion
Best nursery curtains are ones that keep your child safe, make them feel comfortable, and take care of their needs. Ensure the fabric does not have any loose threads to avoid accidents where they might get pulled out. Short curtains may also be a good option as babies like to climb up on things, so you don't want anything within reach, which could lead to an accident.
With blackout lining, there will always be more privacy and allow the baby to sleep better during naptime; plus these types of fabrics block outside noise from coming inside with ease while still letting light through- all making bedtime much easier than before because this is what mommy wants most.
If you are stuck on a choice for the best nursery curtains, you can trust our top pick: the NICETOWN Nursery Blackout Curtains for Kids. They are blackout, easy to maintain, durable, and come in a wide range of colors.