As homeowners who love to decorate, we want your home to be the haven of rest it's intended to be. That means buying only the highest quality, most beautiful window treatments your budget will allow. They make your home even more beautiful than it already is and can also increase energy efficiency.
But it can be overwhelming finding the right blinds and curtains for your windows. From size and color to length and material, there's a lot to consider. And then you still have to worry about installing them. Too often, people choose the wrong window treatments for their home, and they end up looking out of place or not fitting quite right.
No matter who you are or where you live, our experienced team can guide you with all the information you need.
Our team of design and decor experts are here to make sure you make the best, most informed decisions for your home. They combine their love of interior design with their passion for writing to bring you the most honest, informative, and easy to understand guides and product recommendations. Whether you're looking for mini blinds for your living room or dramatic bedroom curtains, our team is here to help! 
Just Blinds 'n Curtains will help you find the best wooden blinds, elegant curtains, or functional shades. We can help you decide which colors, fabrics, or designs will bring your room together or let just the right amount of light in while still maintaining privacy. You'll be able to admire your curtains while still enjoying plenty of natural light.
Just Blinds n Curtains Mission
Your home should be peaceful and relaxing, so our goal is to help you make the most of that perfectly-placed window so that you can let light in, save on your energy bills, and maintain the privacy your home is intended to provide, all without sacrificing style.
We understand that not all homeowners will have the same needs, which is why we recommend high-quality window treatments suitable for all budgets and lifestyles. Only you can know what's best for your home; we're just here to help make your decisions a little easier!
How We Design Our Content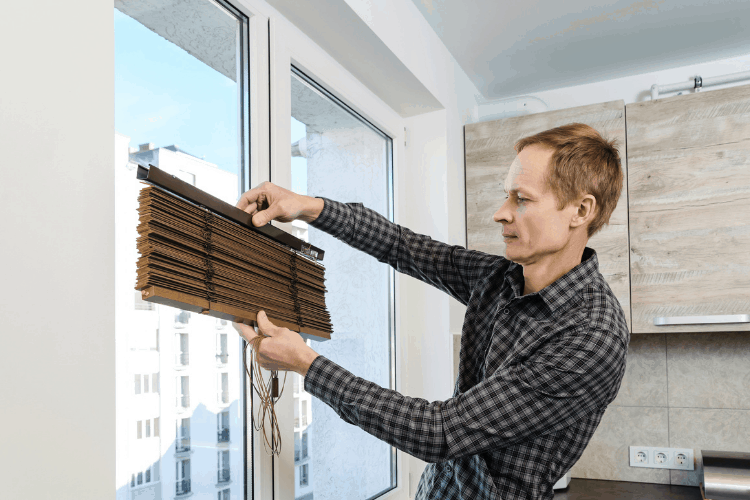 Our talented team of design experts and writers are the first step in our process. We hire experienced interior designers and decorators who are eager to share their expertise and advice on our site. They're willing to install and use products for months at a time to create fair and honest reviews.
It's important when reviewing a window treatment to use it in sun and rain, cold and hot, dark and light, and everything in between. We can't base our review on how a particular window treatment performs when it's dark and rainy but fail to analyze how it works while the sun is shining bright.
This is the approach we take to every review, comparison, and roundup we share. Our goal is to give you the information you need before you invest in something that simply won't work for you.
The person doing the research writes the article. We don't pass our notes off to someone else for them to interpret what we think, but we do rely on an experienced editorial team to help us make our writing better!
Our editors take each article and make sure that it's accurate, factual, and easy to read. They make sure it's up to our quality standards and they format each article so that it looks beautiful. They work hard to ensure that the site is up to date with accurate information and the latest design ideas.
The final step of our process is you, our readers. You provide valuable feedback that allows us to grow and improve our site. You are an essential part of the Just Blinds n Curtains community, and should never hesitate to reach out with advice, suggestions, or questions.
We look forward to hearing from you!
Our Core Values
Beauty
Peace
Function
Efficiency
Trustworthiness
Style
Creativity
Our Team
Talitha Van Niekerk – Decorating Consultant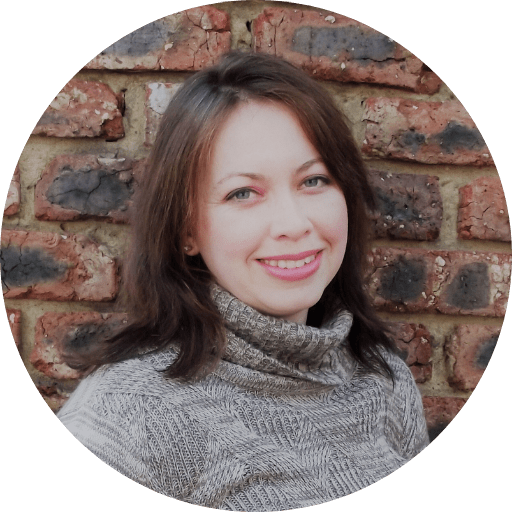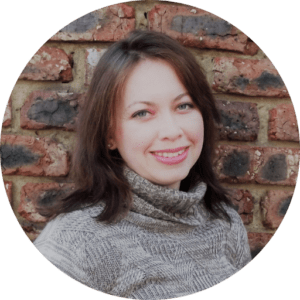 Talitha has a diploma in interior decorating and ran a consultancy for years. She has a passion for all things design and interior decorating. She loves learning about and telling others about new innovations and trends, especially when it comes to decorating windows. With her years of working as a freelance writer in the home and homesteading niches, she's got a passion for helping others achieve their design dreams.
Talitha wants to make life more beautiful, which is why she's dedicated her time towards helping others learn the ins and outs of how to style both blinds and curtains. She loves the way she can use language to describe the overall effect of great style choices for homes and is here to help readers find the perfect decor for their homes.
Why are you giving advice on Just Blinds n Curtains?
I am a professional interior decorator, and I enjoy helping people make their houses a home. Curtains and blinds are a huge part of that journey.
What is your favorite decor style?
I'm a little old school, but I like to mix up styles. I combine boho, art deco, contemporary, and more to create something that speaks about my clients.
What is one window treatment you think looks outdated, and what would you do to update it?
Plain lace curtains are rather outdated, and if you want the sheer look, then a fade look with umber shades is ideal. Otherwise, I like to go for delicate and unique finishes that include personalized trim and silk ribbon ties to create a dynamic 3D curtain.
If you could offer one piece of advice for anyone choosing new window treatments for their home, what would it be?
Consider your lifestyle before you buy into a look. If you have kids or pets, your window treatments need to take that into account.
Do you prefer blinds or curtains?
I like both curtains and blinds, and I think no blind works entirely on its own without a little drapery to warm it up. Even if you only use a window scarf, it's great to add a little femininity to the overall look.
Erin Jamieson – Decorator and Home Improvement Enthusiast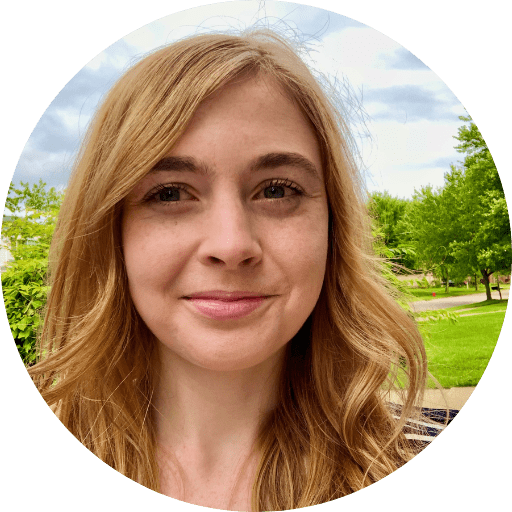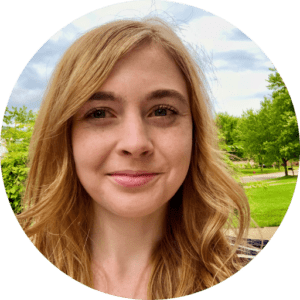 Erin holds an MFA in Creative Writing from Miami University and divides her time between freelance writing and giving other people advice on how to decorate their homes. An avid home decorator (and redecorator), she finds her purpose in life in helping people feel at home in their living spaces. She knows how frustrating it can be trying to find the perfect pair of curtains to complement a room. Now, she's here to help others shop around to find the perfect curtains and blinds for your next decorating project!
Why are you giving advice on Just Blinds n Curtains?
Blinds and curtains can truly transform a space- but they also can make it more comfortable. As someone who has experience helping with home improvements, I am passionate about making a space as comfortable as possible and personable.
What is your favorite decor style?
My favorite decor style is French Country Cottage. I love rustic charm with a touch of elegance.
What is one window treatment you think looks outdated, and what would you do to update it?
Old mini blinds- especially those that have become yellowed with age. I recommend replacing any older blinds that are discolored with classic white blinds. I especially love faux white wood for a crisp and versatile look.
If you could offer one piece of advice for anyone choosing new window treatments for their home, what would it be?
Think about what you need most. Do you value privacy above style? You can have both, but understanding how your window coverings will be used will help you make a better decision. For color, less is more. A crisp white or off white will work for just about any home.
Do you prefer blinds or curtains?
Blinds are best for a modern and minimalist look- and they're easy to use. But I love curtains for places like bedrooms if you want a more personal touch- or blackout curtains for night.
David Borgogni – Renovator and DIYer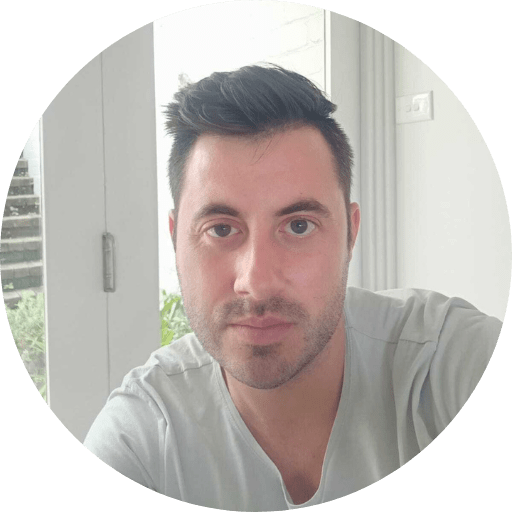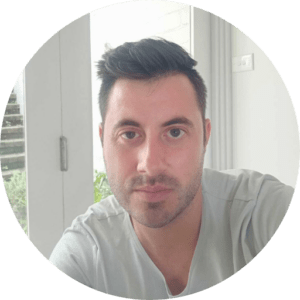 David is an avid renovator and decorator who loves to spend his free time redesigning his space. He's passionate about sharing his insight on the latest trends in interior design, and his weekends are often spent DIYing projects around his home. Regardless of what style you choose for your home, David can help you find furniture to fit it.
David's weekends are filled with DIY projects, and he spends his free time redecorating his home. As an avid renovator and decorator, he's well-versed in all of the latest trends in interior design. No matter what type of theme you're planning on putting in a room, David's here to help you with all of your blinds and curtains selections! In his spare time, he loves to read and keep up with the latest tech trends, as well as travel and explore the world.
Maddy Chiffey – Design and Style Writer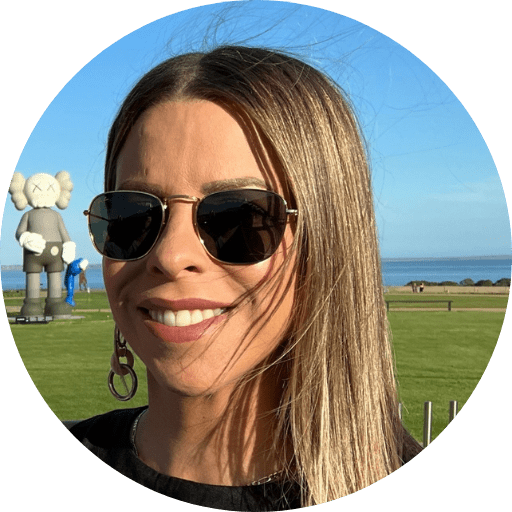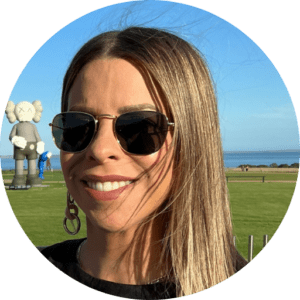 Maddy is a writer and design enthusiast from Australia. After completing her bachelor's degree, she began to experiment in the world of interior design. She loves to spend time redesigning and decorating the log cabin that she owns, and she's expanded her passion for decorating houses to the online world. Now, she shares her tips, tricks, and latest discoveries with those who share similar passions about curtains with her. She wants to help other people style their dream homes on a budget. She knows what it's like to start a project from scratch and wants to help you find the information you need to achieve all of your design goals.