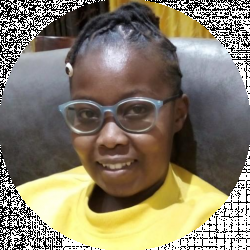 Latest posts by Jeanne Murugami
(see all)
Designing with curtains can be a complicated process. From the perfect curtain measurements to picking out fabric and colors, it's easy to feel overwhelmed by all of your choices. But before you decide what type of curtains are best for your space or which color will suit you best, you should always consider measuring your curtains.
Don't forget that curtains are the room's focal point, meaning measuring them is very important. It's not just the length and width of the curtains you have to consider; there's more to it. Read on through this post to understand more on the tips that will make the process of measuring your curtains an easy task.
Five Easy Steps to Measure Your Curtains
Decide on the Mounting Technique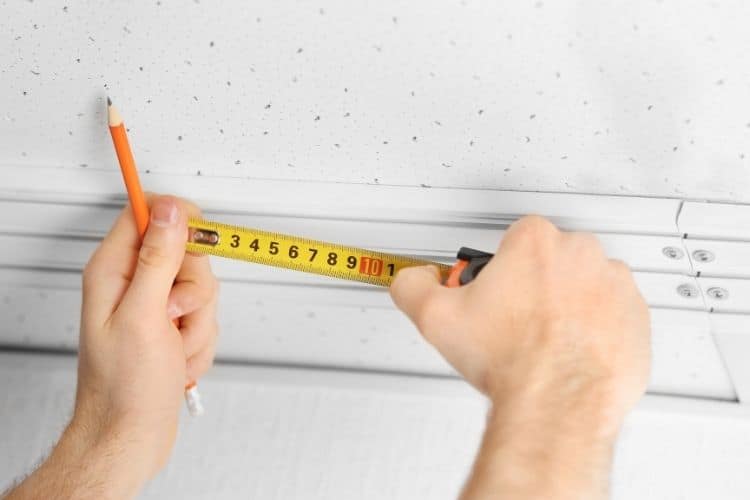 One of the most important things you should do when measuring curtains is to decide whether to mount them inside or outside the window frame. This is crucial because both of the two styles offer something completely different.
Outside Mount Curtains
When installed on the outside of a window, curtains can make it look like your windows are bigger than they are. This is because hanging them this way blocks natural light from entering and creates more space inside that seems available to those in that room. 
They also create an elegant feel by blocking out any unwanted view outside or through the glass itself.
Inside Mount Curtains
You might not be able to tell from the outside, but inside-mount curtains aren't just for windows. Inside mount refers to a curtain rod secured in the window frame and offers an ultra-modern minimalist look. 
These are perfect if you don't want your entire room as dark as night while still getting privacy.
Find out or Measure the Rod Length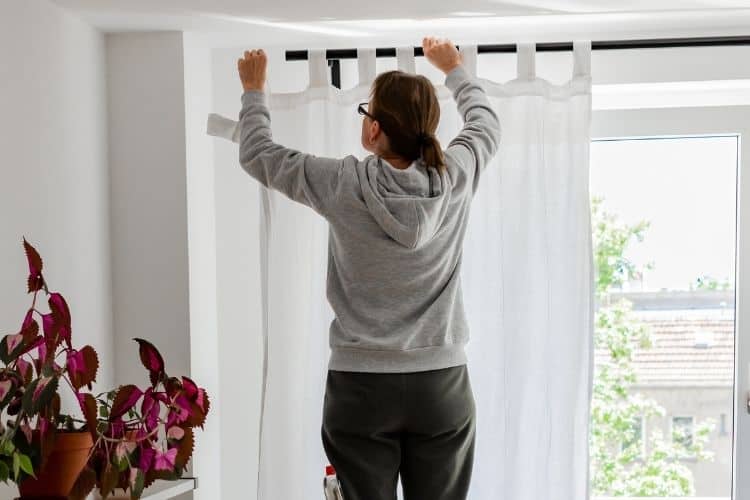 You should always choose the length of your curtain rod before measuring the width of your window. When it comes to the best window curtains, every inch matters.+Curtain rods are typically extended 3-6 inches past a window frame which might not seem like much, but careful planning can make all of the difference in your home's appearance and atmosphere.
There is no one right way for hanging curtain rod lengths because each person has their unique style preferences that should be considered before making any decisions about what size will work best in their space.
Inside Trim Mount
For a tailored streamlined look in your window treatments, opt for curtains that are suspended from within the window frame. Curtain rods with protective end caps will help keep things together, and an expandable design ensure they fit snugly inside any type of interior space. 
Remember that the window dressings should be only as wide as the width or slightly wider than what is found on the other side.
Below Trim Mount
You should always consider placing curtain rods just below the trim if the top of your window features a beautiful molding. This will help you showcase your craftsmanship while adding style and privacy to your windows.
Always make sure that you get curtains that reach three to five inches more than the window's width on both sides for a complete look.
Above Trim Mount
The best position to place your curtain is about six to twelve inches on top of your window frame. You need to know that it all relies on the available space between your ceiling and the top of your window. 
You can hang your curtains even above twenty inches above your frame to bring an elongated look. Your window will appear smaller or bigger depending on how wide or high you place your curtain rod.
Choose the Length of Your Curtain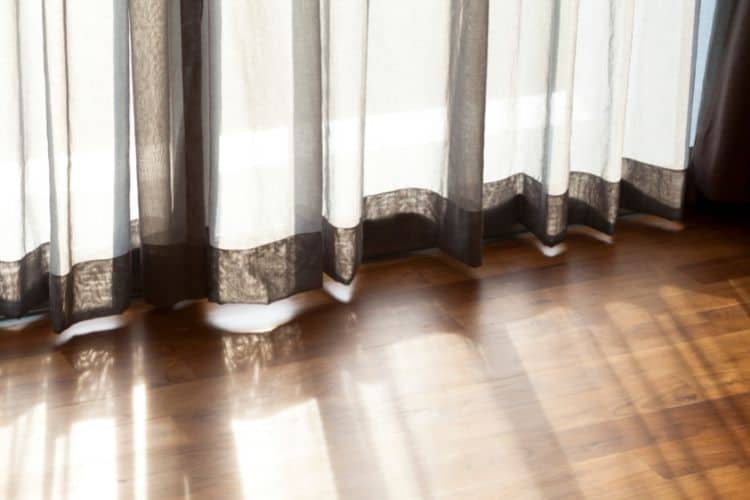 You then have to think about the interior design you want to achieve as it will be key in knowing the length of curtains you require. This will mostly depend on how you choose to hang your curtains. 
Here are the three methods you can hang your curtains:
Above Sill
This method will need you to hang your curtain 1 cm on top of the window sill.
Below Sill 
This method will need you to place your curtain 15 cm beneath your window sill.
Floor-length
The common standard curtains usually hang 1cm above the floor, but you can have them longer or shorter depending on what suits your home best.
Measure the Width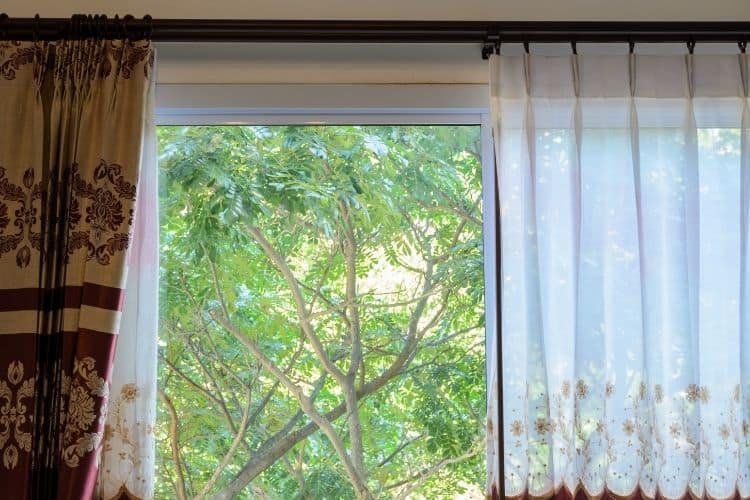 The curtain's width is important to create a sense of drama and style and for practical purposes. If you have shorter windows, an appropriately narrower curtain will give them a more tailored look than using fuller curtains, making your room feel stuffy. 
Conversely, if you want a warm feeling in the space or just love plush fabrics, then opting for wider curtains would be best suited to achieve that end goal without going so far. Many curtains come in pairs, and if your purchase falls into this category, it's important to know that each panel is likely listed as a separate item. 
If you are purchasing only one set of panels, double up on width to be uniform. 
To measure the width of your curtains, you should stand on your step ladder, steel tape in hand, and measure the width of the window or door frames. If you measure a curtain rod, then don't include the finials as they will be decorative elements that do not affect its structural integrity or ability to hold up curtains.
Measure the Length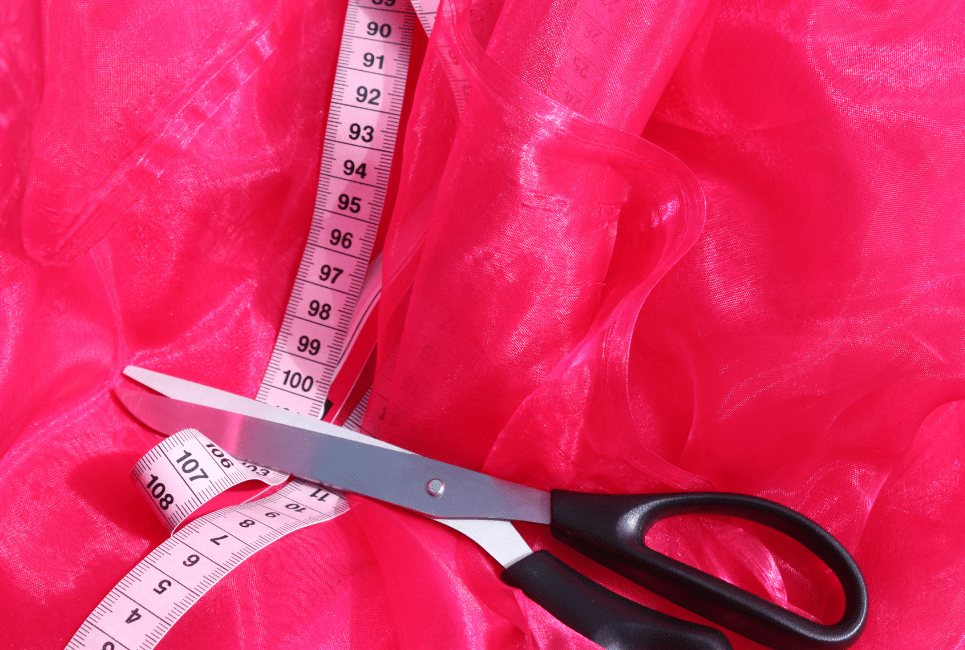 As we mentioned earlier, curtain lengths will entirely rely on your desired look and hanging method. To visualize what the curtains would like, measure from where you want to hang them at the top of a door or window frame down to your desired length.
You should always measure the length of your window to the furthest center, right, and most distant left points. You then use your longest measurement as your length measurement.
Frequently Asked Questions
Question: How Wide Should Curtains be Than the Window?
Answer: To get the most of your curtain panels, They shouldnt be made out of fabric at least two times wider than the window. If you want to create an elegant look for framing windows without closing them off completely, consider rounding down and reducing the width by ⅓ or ½.
Question:

Is it Okay for Curtains to Touch the Window Sill or the Floor?
Answer: The height of curtains depends on the type of room and desired effect. Curtains that touch the floor are appropriate in formal or dressy rooms, while pools or puddles provide a romantic feel for more intimate spaces such as bedrooms. 
Window treatments at different lengths can also be used to suit various purposes, like privacy when cooking in your kitchen space.
Question:

What are the Standard Widths of Curtains?
Answer: Ready-made curtains come in three sizes to best fit your track or pole: 44 inches, 66 inches, and 90inches. You will carefully measure how much room you have for a curtain before which size is right for you.
Question:

Should Curtains Match Your Wall?
Answer: Curtains are more than just a decorative piece to your living room. For curtains to be aesthetically pleasing, they need special consideration and care regarding the style, texture, size, and color tone that will most efficiently match their surroundings. 
Curtains that don't match can create confusion or imbalance by not conforming well with other furniture pieces such as walls and couches. Always make sure you get it right when picking out new ones.
Question:

Should Curtains Be Lighter or Darker than Walls?
Answer: It is important to consider the color of your curtains when you decorate a room. The darker shade will create an intimate and airy feel in spaces with light walls. The lighter shades can brighten up windows that are surrounded by dark colors or furniture.
The most popular curtain colors for any space depends on how much natural light comes into the house and what kind of mood you want people walking inside to have. Is it warm and cozy? Or cool and mysterious? 
The best way to figure out which one might be right for you would be to go through paint samples at your home improvement store until it feels like those two adjectives apply equally.
Question:

Should Curtains Match in the House?
Answer: Want a room that looks neat, welcoming, and elegant? Match your curtains. Most design experts agree that having uniformity in curtains makes the room put together unless there is an important reason not to.
 If you want to mix patterns or colors, make sure they are mixed evenly throughout the room, so no one side has more than its fair share!
Conclusion: How to Measure Curtains The Right Way
Curtains are an essential accessory for any room, so it's important that they fit the space well. 
The most important steps in measuring curtains are determining the mounting technique, knowing the rod length, choosing your preferred curtain length, and finally measuring the height and width of the door or window where you'll place your curtain.
Using these tips, you should be able to measure any window and find the perfect curtains for your space.