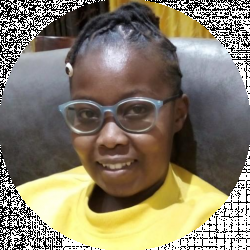 Latest posts by Jeanne Murugami
(see all)
Have you been looking for new curtain ideas? Why not try adding elegance to your home with long curtains. Long drapes are a great way of enhancing the look and feel of any room. You can design them in many styles, colors, or materials that will match whichever style suits your house best.
Long, elegant curtains can be used as an accent piece, or they can even create the perfect ambiance for your entire house.  If you're looking for smart ideas on how long curtain styles will suit both modern and traditional homes, then this blog post is just what you need.
We've reviewed the top 5 best elegant long curtains ideas according to budget and use. You'll also find some helpful tips on how to style the curtains and what you must consider before buying.
5 Best Elegant Long Curtain Ideas: Our Top Picks
1. NICETOWN 3 Pass Microfiber Curtains: Best Elegant Long Curtains Overall
The NICETOWN 3 Pass Microfiber Blackout Curtains will be your life recent! These curtains are a dream. The fabric is double-sided and nearly completely blocks out light. Yes, you read that right. 
The innovative triple weave technology does more than just look good; it also provides a sound barrier from outside noise (TV doesn't have to be so loud anymore). Wondering how to protect your home this winter?
 It can get pretty chilly in there when our insulation doesn't do the job. Luckily these curtains balance room temperature by insulating against summer heat and winter chill. The NICETOWN 3 Pass Microfiber Blackout Curtains are not only stylish, but they also help us save on electricity bills and feel comfortable. 
There's a wide range of colors to choose from, and measurements too.
Pros
These curtains have six grommets per panel to make installation easy

The rings fit standard size rods

Wrinkle-free
2. H.VERSAILTEX White Curtains: Best Elegant Long Curtains for Living Room
H. VERSAILTEX brings you these best quality curtains for any living room. Stately yet soft and easy on the eyes, these black-out grommet curtain panels will make even your plainest rooms look elegant with their contemporary style, high-quality materials, and designs.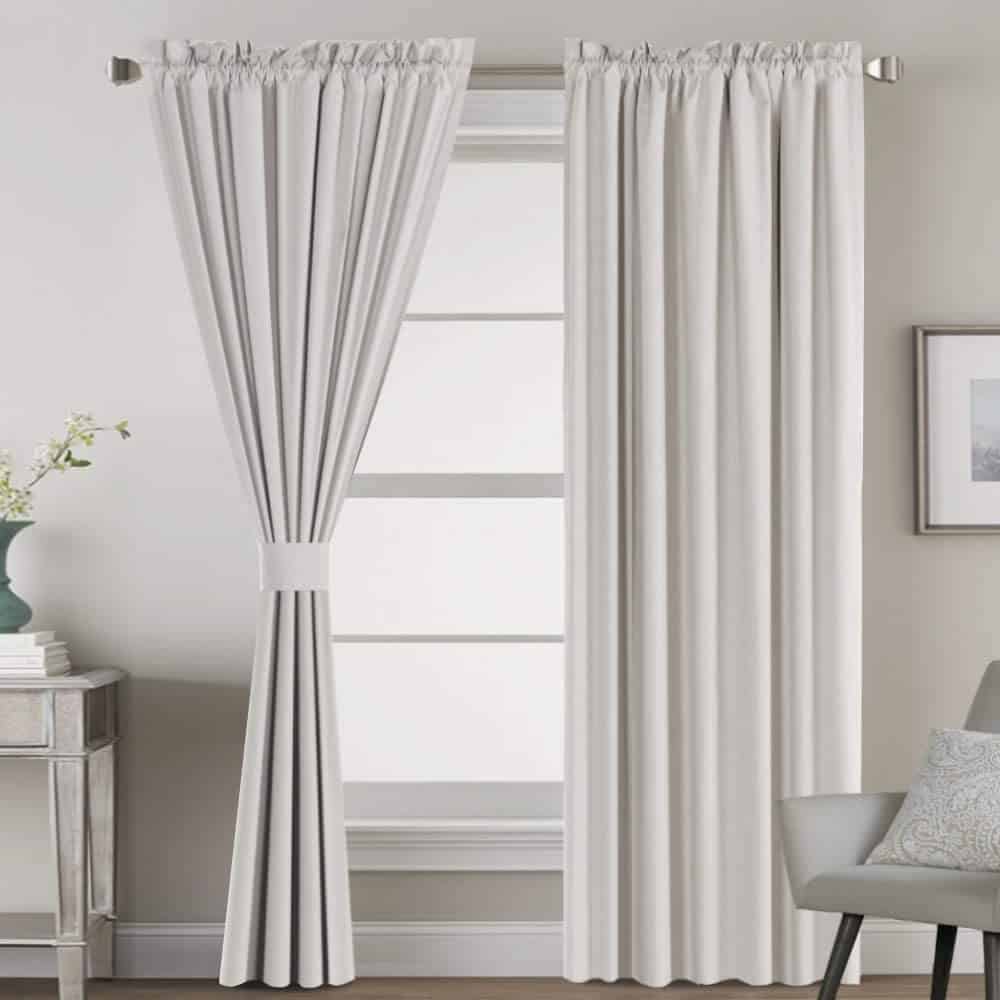 These thermal insulation curtains provide warmth during winter months while also blocking up to 99% of sunlight from entering the room. They also block out noise and be a great deal if you live in a noisy neighborhood or have kids who need a peaceful nap-time.
Pros
They offer privacy

They are heavy and durable

Block out unwanted light, heat, cold, and sound
Cons
They can only be machine-washed
3. Jinchan Linen Textured Curtains: Best Elegant Long Curtains for Bedroom
Ever wish there was a way to block out some sunlight, protect your privacy while still letting in light, and not have to keep track of curtains? That's exactly what these Jinchan Linen Textured Long Curtains are all about – making the best possible home.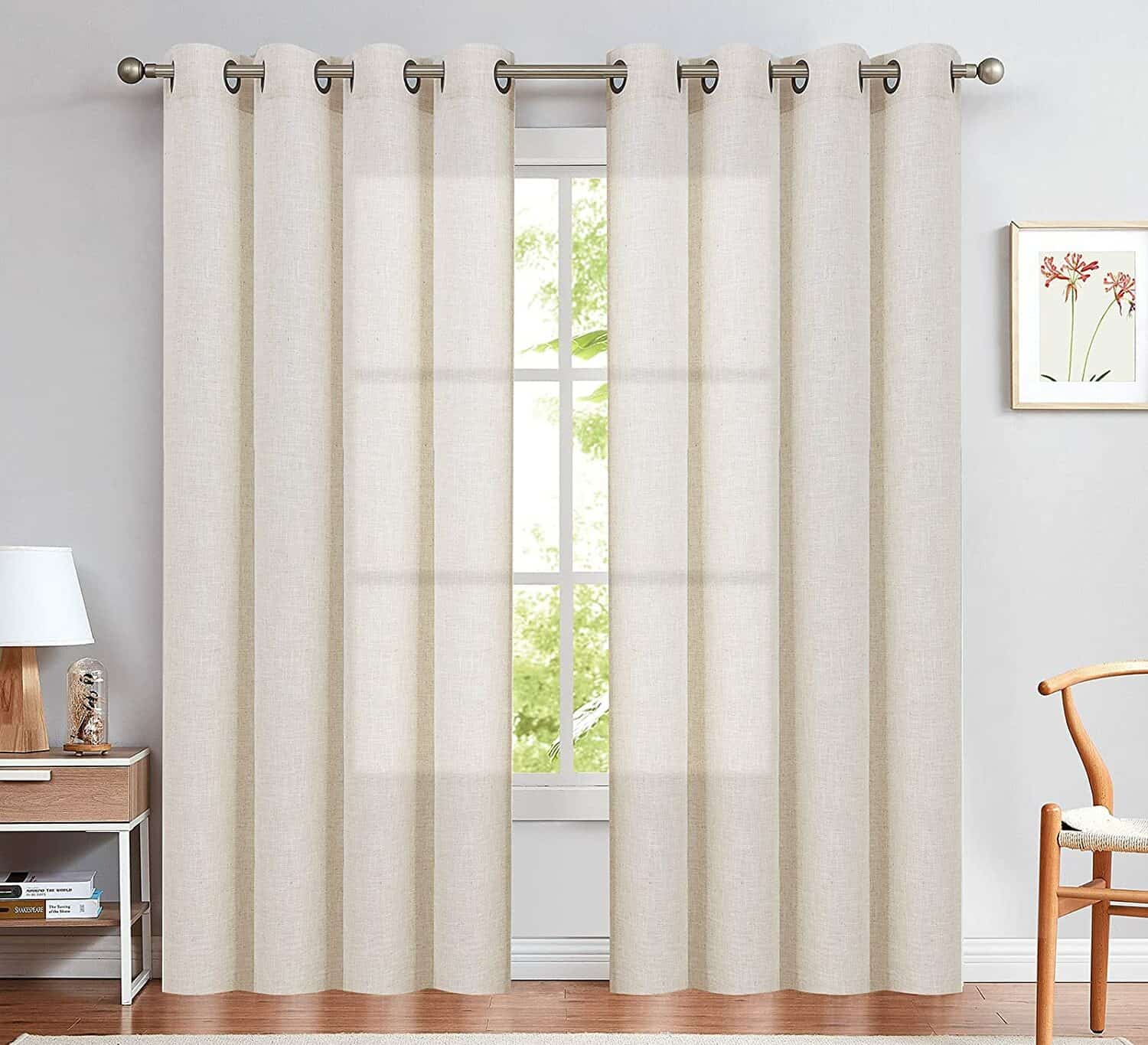 Keep your eye out for these creative, textured curtains. Not only will they dress up any window or door frame, but the availability of a wide range of colors and measurements makes them perfect to match all styles and preferences. 
These thermal insulated curtains are machine washable, and you are advised to wash them in cold water to keep them looking their best. With 60% sunlight out for bedtime conditions and absolute privacy is given when you need it, everything is in your control with these cool linen-textured long drapes.
Pros
Easy maintenance

They are durable

They block out up to 60% light to avoid tv glares and give you peaceful sleep.
Cons
They form creases after washing, and you may have to iron them. 
4. WONTEX Room Divider Curtains: Best Elegant Long Curtains for Partitioning Rooms
The WONTEX Room Divider Curtains are an elegant way to cover windows without sacrificing privacy. The curtains are crafted from high-quality, heavy-duty Triple Weave Polyester Fabric, so they can reduce noise and offer total privacy protection.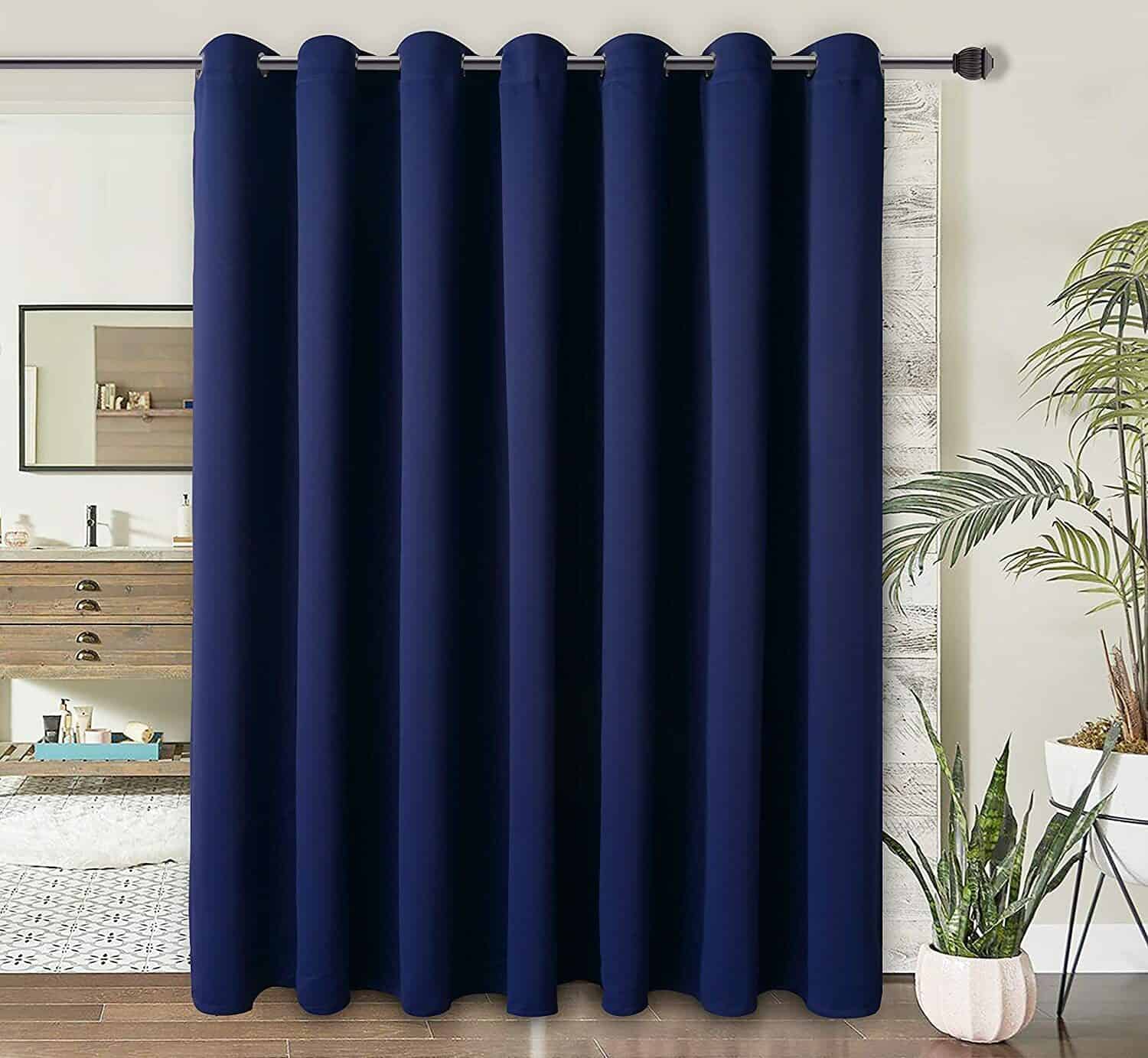 You no longer have to worry about unwanted views ruining your view; these divider curtains will do it for you.
With 14 silver grommets (1.6-inch inner diameter), these panels can fit well with any standard or decorative curtain rod. They come in a variety of different colors and sizes, so you're sure to find one that suits your room.
Pros
They are versatile and can be used on windows, sliding doors, or as partitions.

High quality and durable material

A variety of sizes and colors
Cons
There are some concerns about their noise blocking properties. Some customers claim that they don't block noise as advertised.
5. Lush Decor Curtains: Best Elegant Long Curtains for a Rustic/ Farmhouse Styled Home
Enhance your shabby chic, modern, or farmhouse decor with the subtleness of Lush Decor Curtains. These curtain panels are a great value for anyone looking to maintain their windows without cluttering up the space.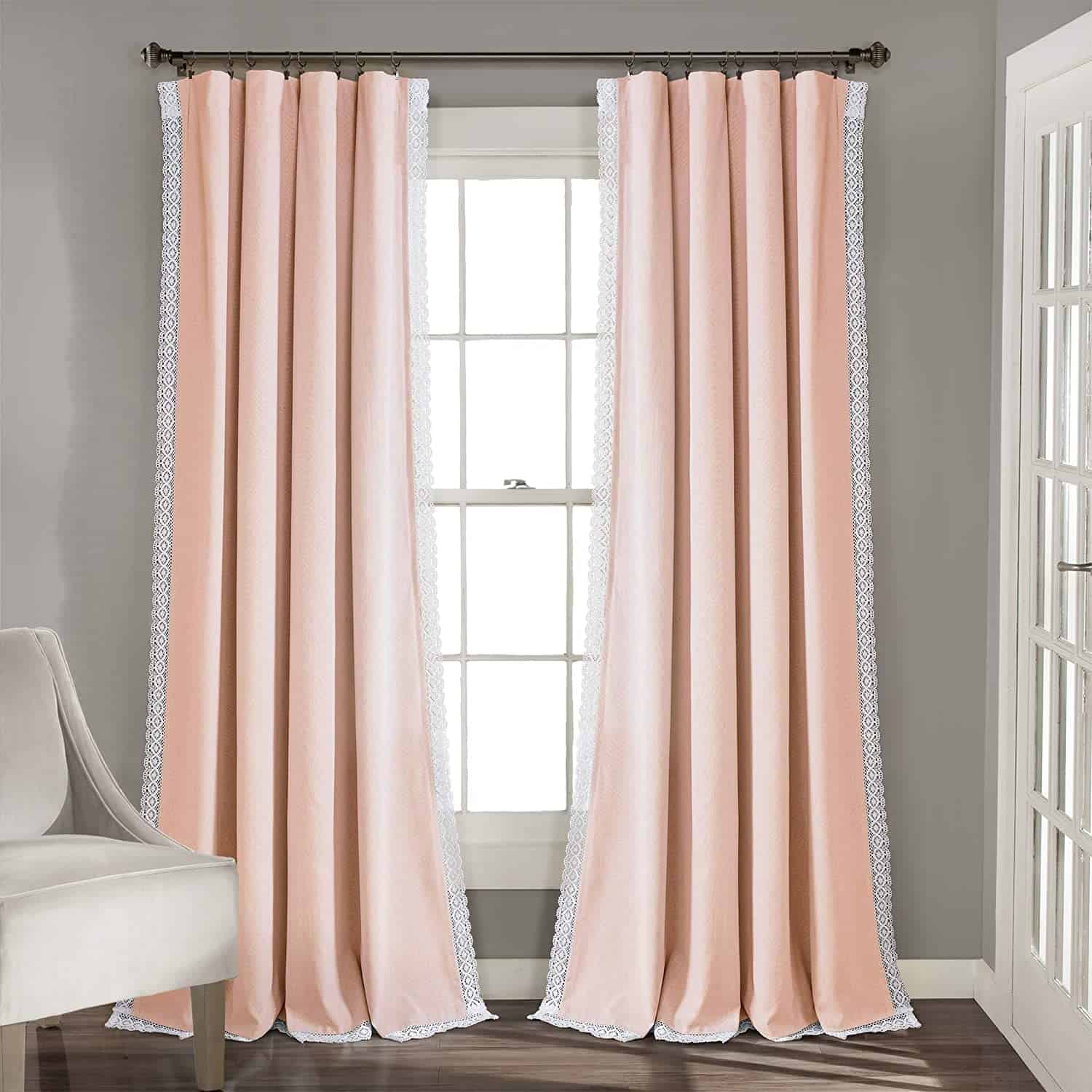 The subtle lace trim that runs along three edges provides elegance and understated glamour to catch visitors' eyes. These curtains are unlined, so they allow plenty of natural light into any room in your house. Hang yours through rod pockets or with clip rings for a more creative look.
Pros
They come with three-inch rod pockets to allow various installation methods

Versatile and lightweight

They are made from different materials to give you a taste of polyester, cotton, linen, and rayon.
Cons
They can only be dry cleaned
How to Style & Shorten Long Curtains
Stunning curtains can really transform a space, but those long fabric lengths are often difficult to style. The solution is simple: shorten them.
Here are some tips worth checking out;
Tieback and Blouse
Did you know that tiebacks can actually work to your advantage? Mounting them behind the panels instead of beside them will make a dramatic difference. Pull up all the fabric around it, neatly blousing out the long curtain (shortening its length), and getting an incredibly elegant look.
Raise the Rod
Adjusting the height of your curtain rod can shorten long curtains. To take this project on yourself, go ahead and put some measurements down on paper first; measure how much you want the curtain height above the floor by adding up all sides of your window frame, including molding (often 2-3 inches).
You can also choose to;
Make curtain tiers

Make curtain pleats or scarves
Things To Consider When Purchasing Elegant Long Curtains
Texture and Color
When purchasing elegant long curtains, it is crucial to consider the color and fabric. Different fabrics offer different benefits such as durability or lightness of weight.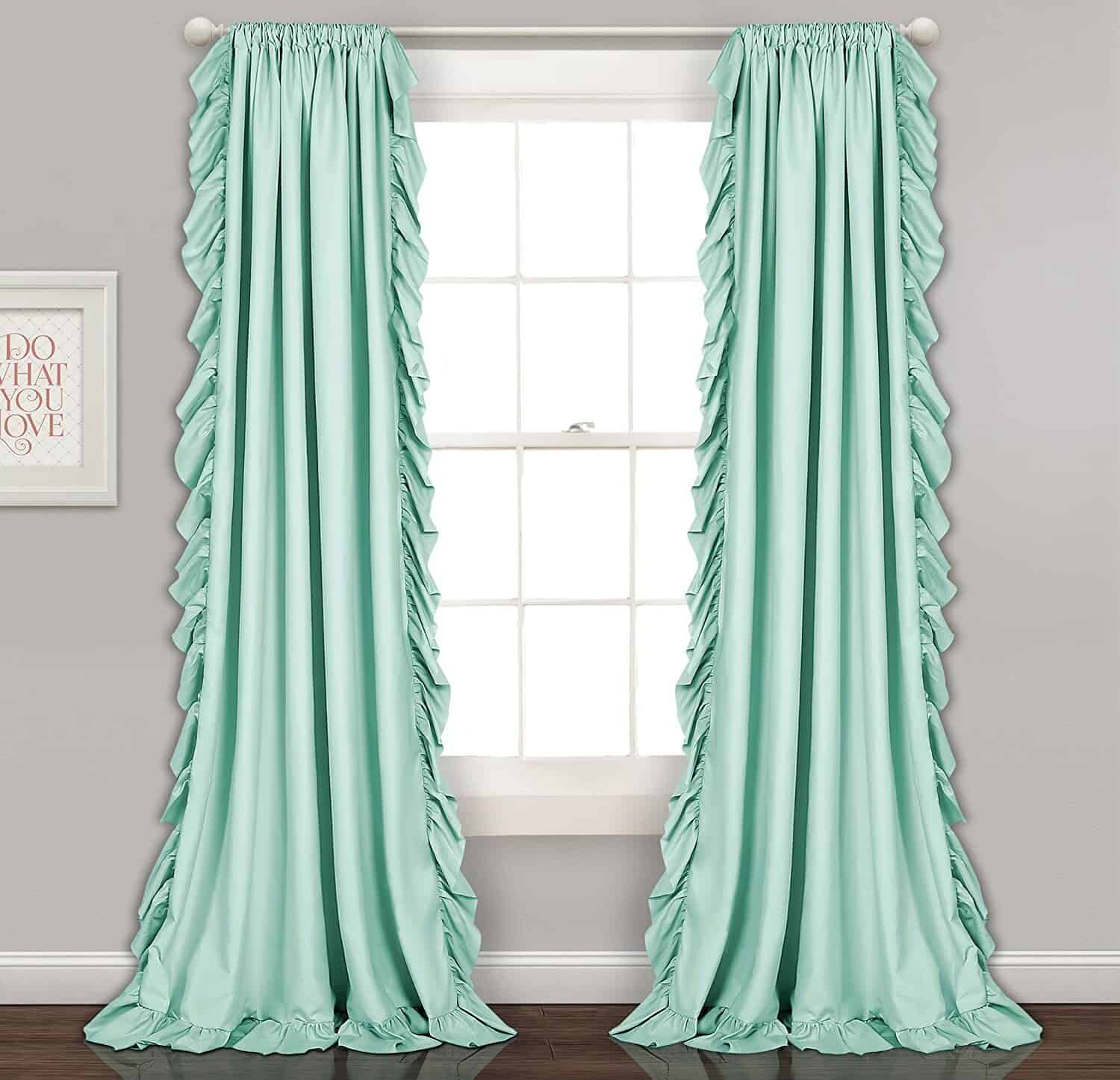 Fabric dictates how your curtain will age over time – some are hardy and others delicate; lighter in appearance than heavy ones, so you should think about what's best for your home when considering colors that match its shade. A bright house can go with light fabricated curtains, while darker ones might suit heavier cloth better.
You might also consider the fabric for insulation purposes. Heavy fabric will offer more insulation. 
Length Of Your Windows and  Curtains
Elegant long curtains are one of the most useful decorations for any room. They can cover up a window, provide privacy and even make your place feel more like home by creating an ambiance that other people will want to be in. 
However, before you go out shopping, it is important to consider what size windows you have and how much floor space there is below them so that when selecting elegant long curtains, they perfectly fit nicely with those parameters.
Are The Curtains Machine Washable Or Dry Cleaned?
The type of fabric, color, and pattern are all things to consider when purchasing elegant long curtains. For the most part, they will be machine washed or dry cleaned; however, it is always wise to read through instructions before trying any washing on your own. It might seem like a simple task, but you could ruin them in ways you would not have thought possible if not properly handled first.
Do The Curtains Match Your Home Decor?
You want your home to look its best. So, before you buy curtains for the windows in your living room or bedroom, be sure they match the colors and designs of other furniture pieces. Curtains can make a complete difference by changing how light reflects off walls and adding more warmth during cooler months. Before buying any curtain style, ask friends who have a good taste about their opinions first! They might help guide you towards some great ideas.
Frequently Asked Questions
Question: Can You Shorten Long Curtains?
Answer: Without even thinking of a tailor or scissors, there are many creative ways you can employ to shorten your curtains. You might have a problem when it comes to mopping or simply want to make your long curtains shorter. 
One of the easiest ways to shorten your long curtains is by raising the curtain rod. You can widen the width with the rod a few inches up to ensure your glass window is covered. You can also iron the lower part to specific inches to make sure it does not unfold.
Precautions should be taken when shortening these curtains since some fabrics damage quickly.
Question: 
How Can Curtains Be Made to Look Modern?
Answer: It can be hard to keep up with the ever-changing world of interior decorating. Curtains are one way you can update your space in an instant! When it comes time for curtains, go bold and choose something that really stands out; brightly colored fabrics or patterns will make any room pop. 
If you need more ideas on how to get creative, try extending the length of your curtain beyond its frame – this creates a sense that there are higher ceilings than what's actually available (which makes rooms seem larger).
Question: 
Is It Ok to Have Curtains Touch the Floor?
Answer: It's not a rule that curtains have to touch the floor – some people like shorter lengths, for example. But in general it looks better if they do. This is because long drapes can create an elegant and sophisticated style when you use them right!
Question: 
How High Is Too High for Curtains?
Answer: Just below the ceiling should provide a good balance of light and privacy. Hang your curtain rod at least four to six inches above the window frame. Higher than 6 inches will be too high.
Question: Which Curtain Length Looks Best?
Answer: The most popular choices are floor-length curtains, but if there is a radiator or deep sill in the way then it might be more practical to go with shorter lengths. Ready-made panels come in different lengths from 63 inches all the way up to 144 inches and can make choosing easier for those who don't want customizing options.
Question: 
How Many Inches Should Curtains Be Off the Floor?
Answer: The right height for curtains is a -half-inch above the floor level, so they can be easily mopped without dragging in dirt from outside onto the carpet below. It also creates an illusion of touching the ground when it doesn't really touch at all.
Question: 
How Do You Dress Curtains That Are Too Long?
Answer: Hanging them and then tucking in the bottom is one option, but there's also a more elegant solution. You can measure from your curtain rod all the way down to floor level (or where you want it), then take out some fabric – or add lengths of ribbon if they're not already sewn into place at intervals on top-of-curtains lengthwise edges. 
Once you've cut enough material for this purpose, attach each end with safety pins onto either side before pinning back over the top again.
Conclusion
Nothing says class and elegance more than a beautiful set of long curtains. These fabrics can offer privacy, block light, or insulate against heat depending on what you're looking for!
We hope this article has helped in your search to find the perfect elegant curtain fabric for any room in need of something extra special. If it doesn't seem like there is an option that will work well with your needs – don't worry; Nicetown's 3 Pass Microfibre Curtains are sure to make everyone happy with their easy installation, low maintenance qualities, and wrinkle-free material so they'll always look great no matter how often they get used. What could be better?