Latest posts by Angelique Alice
(see all)
You have just moved into your new home and are ecstatic about decorating it. You are excited about the large windows and can already imagine how royal and incredible they will look with long and flowy curtains. However, you notice several small windows in the house and are confused about how to deal with them. Are there curtains that will suit these small windows? The answer to this is yes!
Contrary to what most people think, small window curtain ideas are endless, and we will show you how. Below is a comprehensive guide on how to find the best small window curtains to help you revamp your home. Read on to find out more;
How To Find The Best Small Window Curtains
When choosing small curtains, you need to know what your goal is. Is it to complement the existing decor, privacy, or light control? This will help you narrow down on the style and material you choose.
Below are some of the tips to follow when shopping for small window curtains.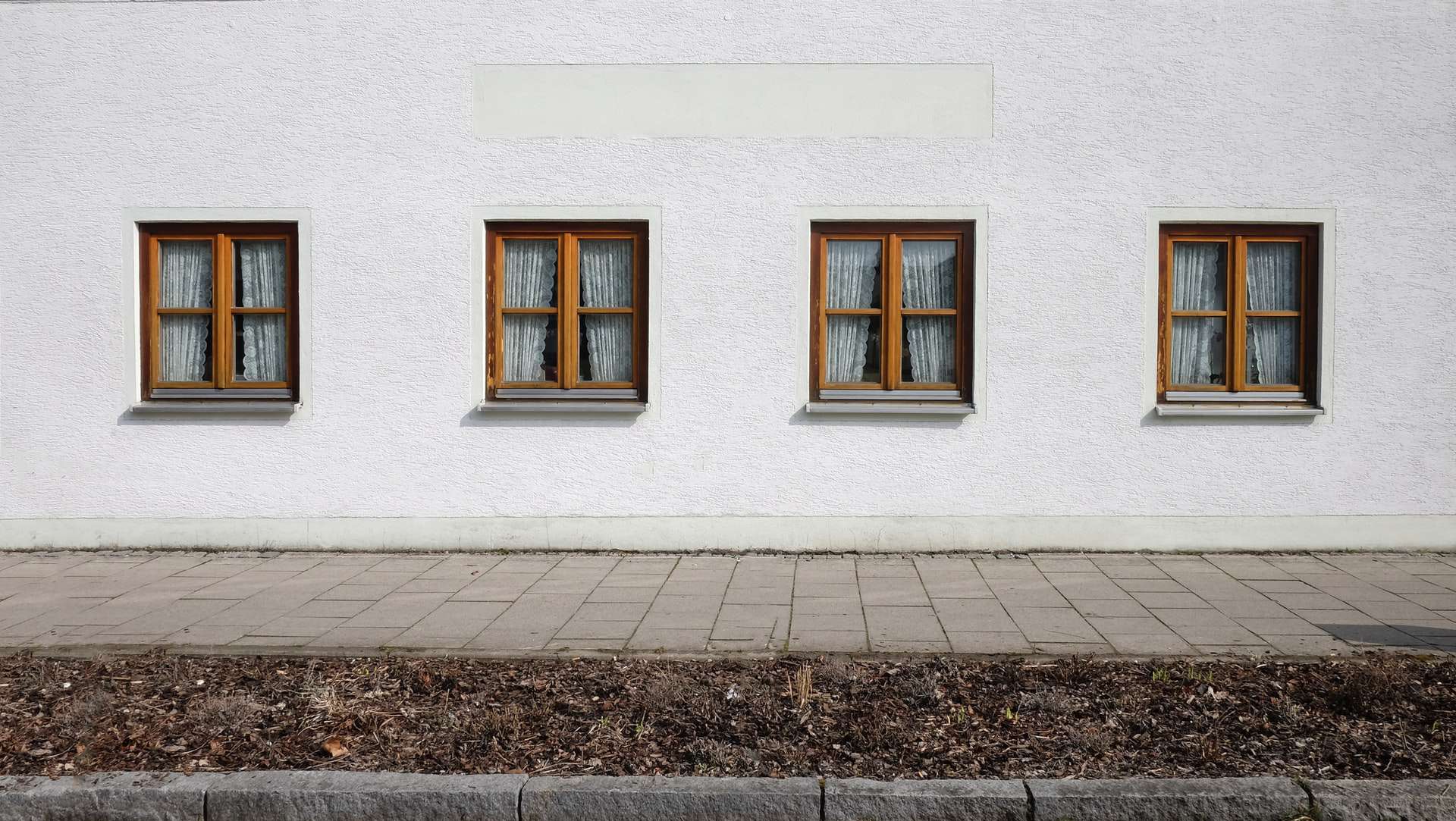 Opt For Light-Toned Curtains
Are you thinking of getting dark curtains for your home? If so, then avoid them at all costs. This is because dark curtains block out and absorb light, hence making your windows appear smaller. Instead, opt for light-colored curtains as they will let light in without making them look smaller. Here, we recommend sheer or cotton curtains.
Consider The Height And Width
Another factor that you should consider is the height and width of the window. You can create a floor-to-ceiling effect by using long curtains below the junction where the wall meets the ceiling. You can also experiment with a longer curtain rod as it will make the small windows look larger by making it hard to note where the window starts and ends.
Go For Height-Enhancing Patterns
Horizontal striped curtains will make the windows look broader and shorter. On the other hand, vertical ones will make them look longer as they will draw the eye upwards and downwards, giving a tall illusion.
Go For Long Drapery Panels And A Distraction
Using long curtains will do the trick, but adding a distraction will be even better. For example, you could hang a vertical art below the window to trick the eye into seeing a larger window. The long drapes and art will frame the window pretty well. You can also layer in furniture to add to the distraction.
Tips On How To Make Small Windows Appear Larger
Install Plantation Shutters
If you want to create an illusion of a larger space, then plantation shutters will do the trick. They will fool the eye into thinking that you have more space. However, this will not work on tiny windows such as the basement.
Incorporate Mirrors
Did you know that you could use mirrors to create an illusion of a larger space? Tiny windows tend to restrict the light coming into the house. However, you can reflect the sunlight with mirrors, fooling the eyes into thinking that the space is more prominent and lighter. Here, we recommend that you place the mirror beneath or across the window.
Go For Bold Moldings
Another trick is to use bold moldings to add a few inches to the size of the window. Use a broad casing to make it seem larger than it is and also make the window pop. Here, you can go for vinyl, fibreboard, or oak moldings, based on your style and preference.
Small Window Curtains Ideas
Cafe Curtains
These are an excellent choice for the kitchen as they are unlined and usually shorter than the ordinary curtains. Cafe curtains typically hang on the curtain rods and sit halfway through the window, making them perfect for the kitchen. They provide privacy without also blocking the sunlight. Therefore, they are not the best if you are looking for curtains with more light control than they can provide.
Voile Curtains
These are also pretty popular with bathrooms and kitchens as they allow light in and give you privacy. They are particularly great for rooms that do not need lots of light control, like bathrooms and kitchens. You can have them made to measure as you will dictate the length you want.
Translucent Sheer Curtains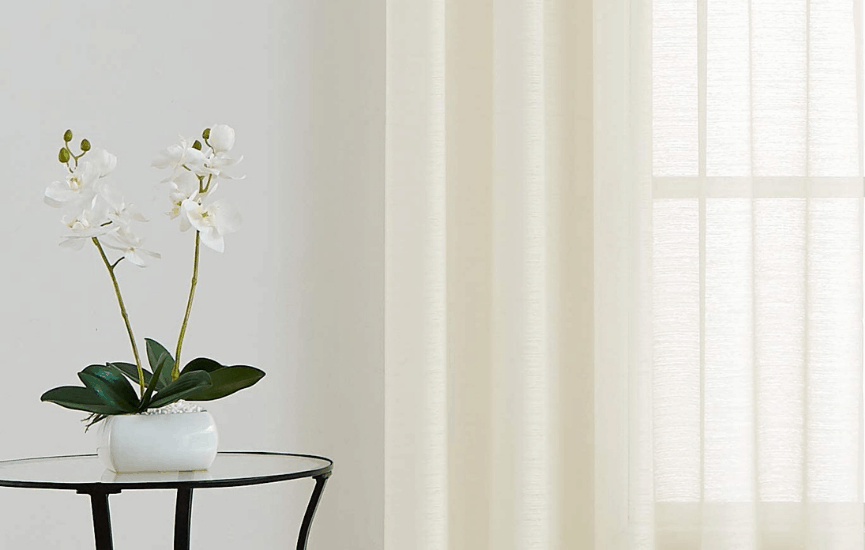 These are perfect for small windows as they will help achieve a moody look. The sheer curtains will filter the sunlight hence creating a unique mood.
Striped Roman Shades
You can never go wrong with roman shades when it comes to small windows. They are effortless to operate and will offer light filtration. Moreover, you can coordinate their color with that of the room's decor, hence adding to the home's aesthetic look.
Tieback Curtains
These are pretty perfect for small windows as you can dress the look up or down according to your preference. Therefore, you do not need to worry about having luxurious curtains for your small windows.
Tieback Curtains With An Overhead Rod
If you have a tall and skinny window, then you might need to consider this look. Here, both curtains will be tied back and suspended from an overhead rod. This will give you elegance and functionality in one.
Go For A Farmhouse Vibe
Do you love farmhouse aesthetics? If this is you, then this option will work perfectly for you. You can go for small window curtains with a  farmhouse aesthetic, such as white and floral patterns. Here, we recommend that you let the curtains fall naturally to avoid giving off a perfect look but instead have a rusty and rugged look.
Neutral Colored Curtains With Layering
Another incredible yet simple look is to go for neutral-colored curtains for your small window. For example, you can go for a simple sheer curtain covered with two grey curtains. This combination of neutral colors will be pretty simple but also captivating.
Small Window Curtains That We Love
Below are some of the small window curtains that we love. We have compiled this list after reviewing the curtains' affordability, durability, and positive customer reviews.
Rod Pocket Short Blackout Curtain Panel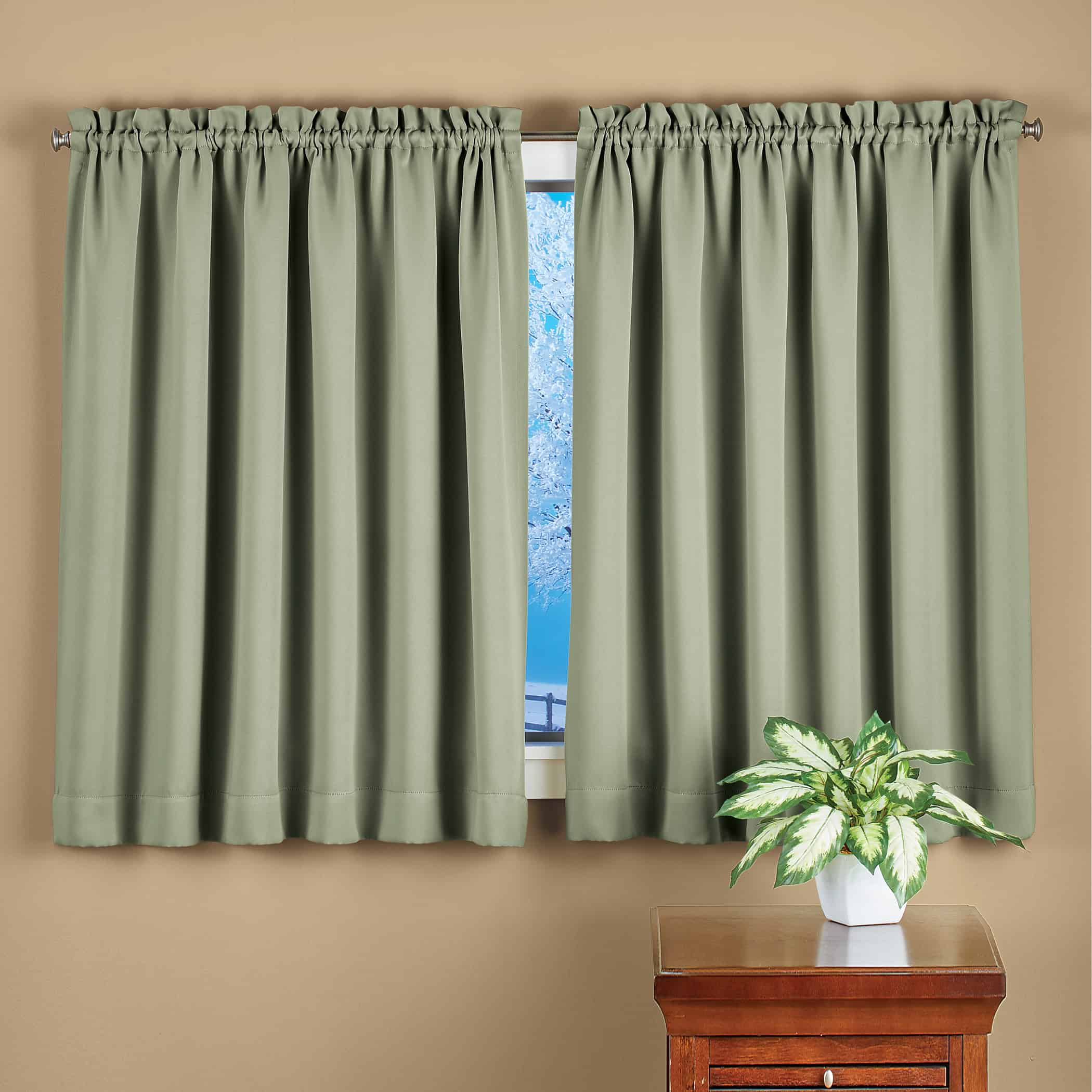 This curtain panel is perfect for your small windows. We love it because of its ability to reduce noise, save energy and even block out 99% of light. Amazing, right?
Pros
Their rod pocket tops make them quite easy to hang.
The attached wand makes them easy to slide open and close.
They block out 99% of light.
They come in four fantastic colors; taupe, sage, burgundy, and chocolate.
They also come in two lengths; hence you can decide the one you prefer based on your window.
They are machine-washable.
Cons
The colors are limited for people who want to experiment with different bold colors.
White Linen French Bistro Short Curtains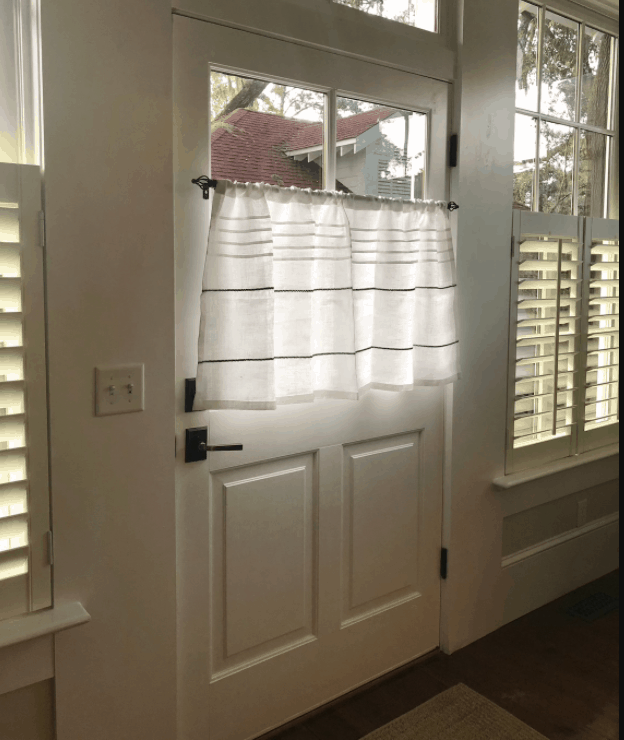 If you are looking for linen and handmade short curtains, then these will be perfect for you. They are crisp white short curtains with an incredible embroidery stitch that will fit perfectly with your bathroom, bedroom, or kitchen decor.
Pros
They come in various sizes, with custom widths from 18-54 inches and heights from 20-54 inches.
They come in various decorative stitch colors.
They have a 2-inch rod pocket.
You can hang them flat or gathered, based on your preference.
They are machine washable.
Cons
They do not block out the sunlight.
Tumble-drying is not recommended.
Cozynight Sheer Tier Curtains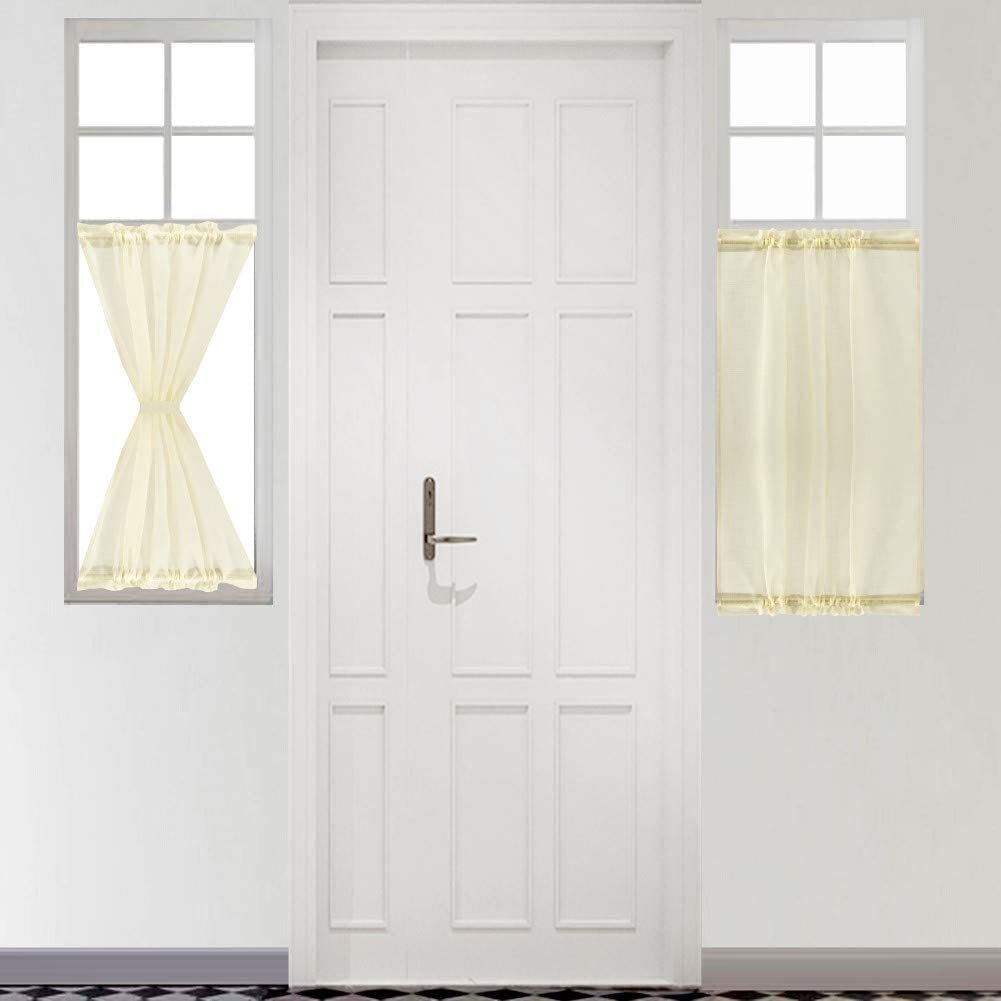 These cafe curtains come in a standard set of two panels per package.
Pros
They come with a 1.6″ rod pocket opening for easy hanging.
They have a semitransparent material that is not see-through. They are also quite sturdy.
They filter the light getting in the home.
They are pretty durable as they are made of high-quality Grade A polyester fabric.
They are machine washable.
Cons
BGment Blackout Thermal Insulated Curtains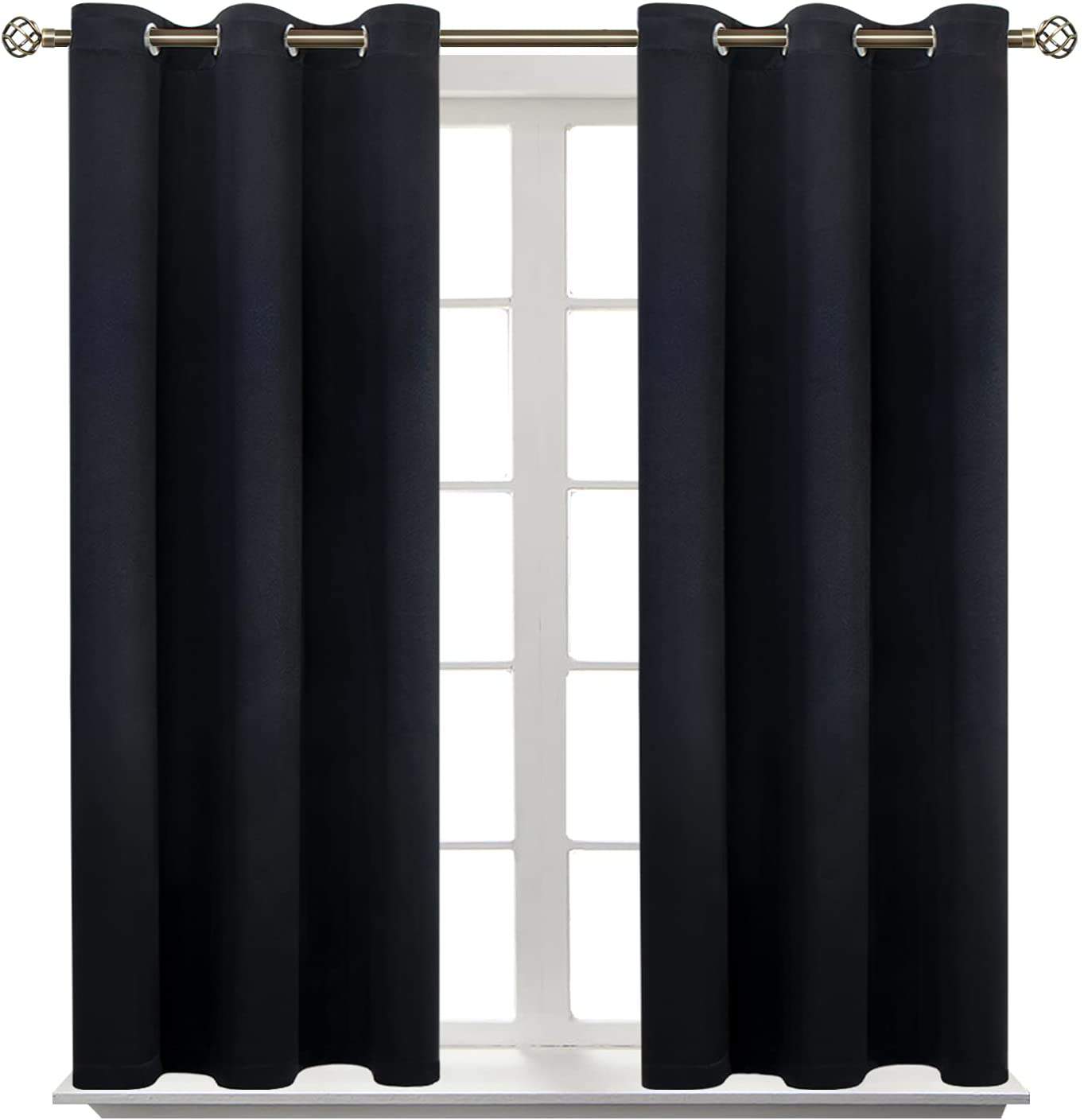 These black blackout curtains are perfect for your small window. They block out up to 99% of sunlight, hence ideal for people with sensitive eyes.
Pros
They come with six silver metal grommets per panel; hence they are quite decorative.
Their 1.6 inner diameter is comparable with most rods; therefore, they will slide smoothly.
They are thermal insulated; hence they protect against the winter chill and summer heat to balance the home's temperature. It also helps to reduce your energy bills in the long run.
They reduce outside noise.
They block 99% of sunlight and UV rays.
They are machine washable.
Cons
NICETOWN Kitchen Blackout Window Curtains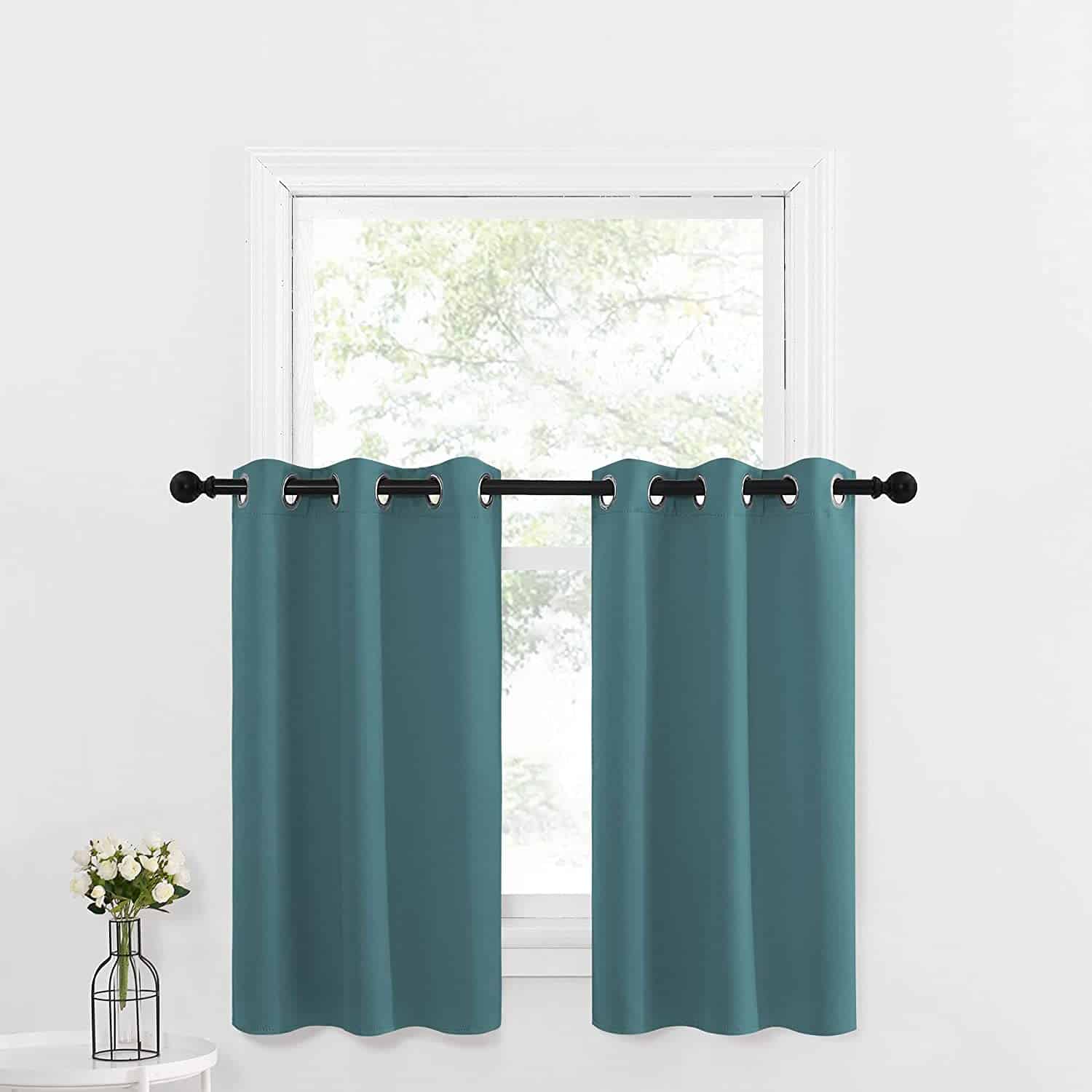 These polyester curtains come in two curtain panels per package. They are perfect for the kitchen due to their quality fabric and their blackout feature.
Pros
They have a thick and high-quality fabric that will last you many years.
Their three-layer composite fabric blocks intense light from the window from getting in.
They have no chemical coating.
They are easy to install.
They can be machine or hand washed.
They are suitable for the infant room, kitchen, bedroom, living rooms, and other windows.
They come in numerous colors.
Cons
RYB HOME Short Curtains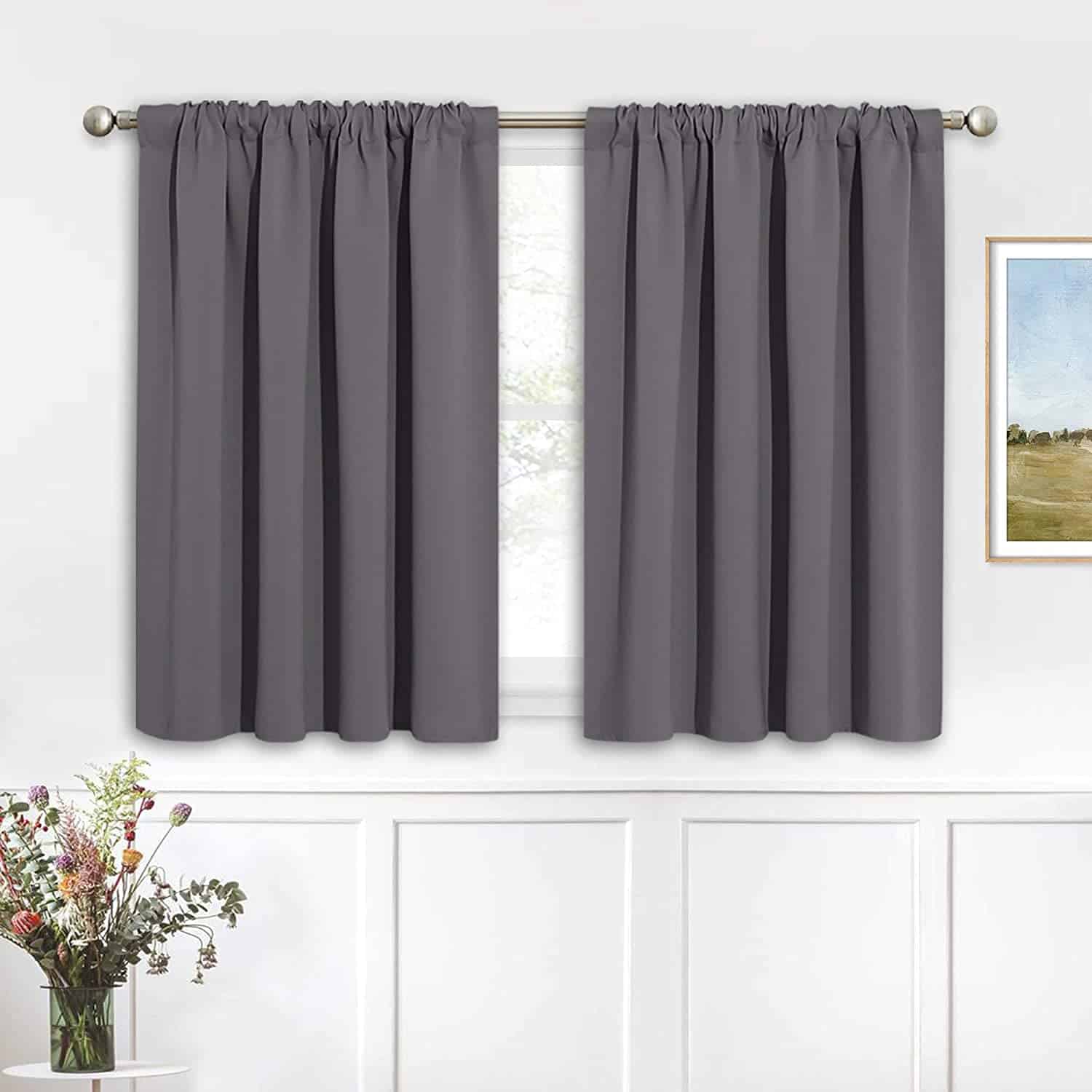 We love these RYB HOME curtains as they are elegant and will complement your home decor.
Pros
They are perfect for the bedroom, RV window, bathroom, and kitchen.
They are light-blocking curtains, as they block up to 95% of light coming in, making them perfect for people who want maximum privacy.
They are thermally insulated; hence they will ensure that the room temperature is regulated.
They will protect your furniture from fading.
They are highly compatible with multiple indoor home decors. They also match with indoor and outdoor curtains, hence ensuring that you create harmony with your design.
They are easy to maintain.
Cons
They will get damaged if you use chlorine bleach when washing them.
EasyHome Blackout Short Curtains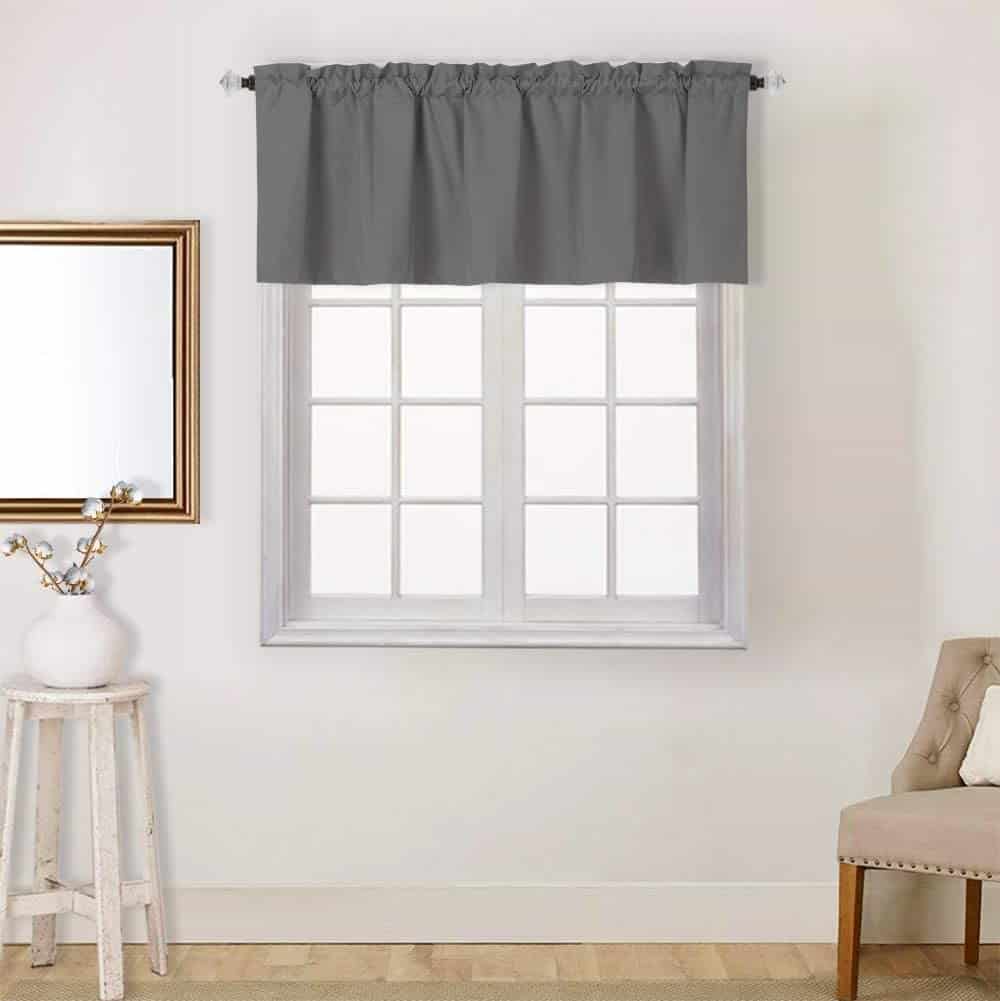 If you are looking for Eco-Friendly curtains, look no further than these EasyHome Blackout curtains. They are lightweight and do not have any harmful coating, hence safe for your family, especially children.
Pros
They are made of 100% high-quality polyester material with TPU backing.
They are great for the basement, kitchen, bedroom, living room, kitchen, and dining room.
They are 100% blackout; hence they will block all the direct sunlight and UV rays coming in through the window.
They come in various colors.
They are easy to maintain.
They are machine washable.
Cons
Elegant Home Small Window Insulated Curtains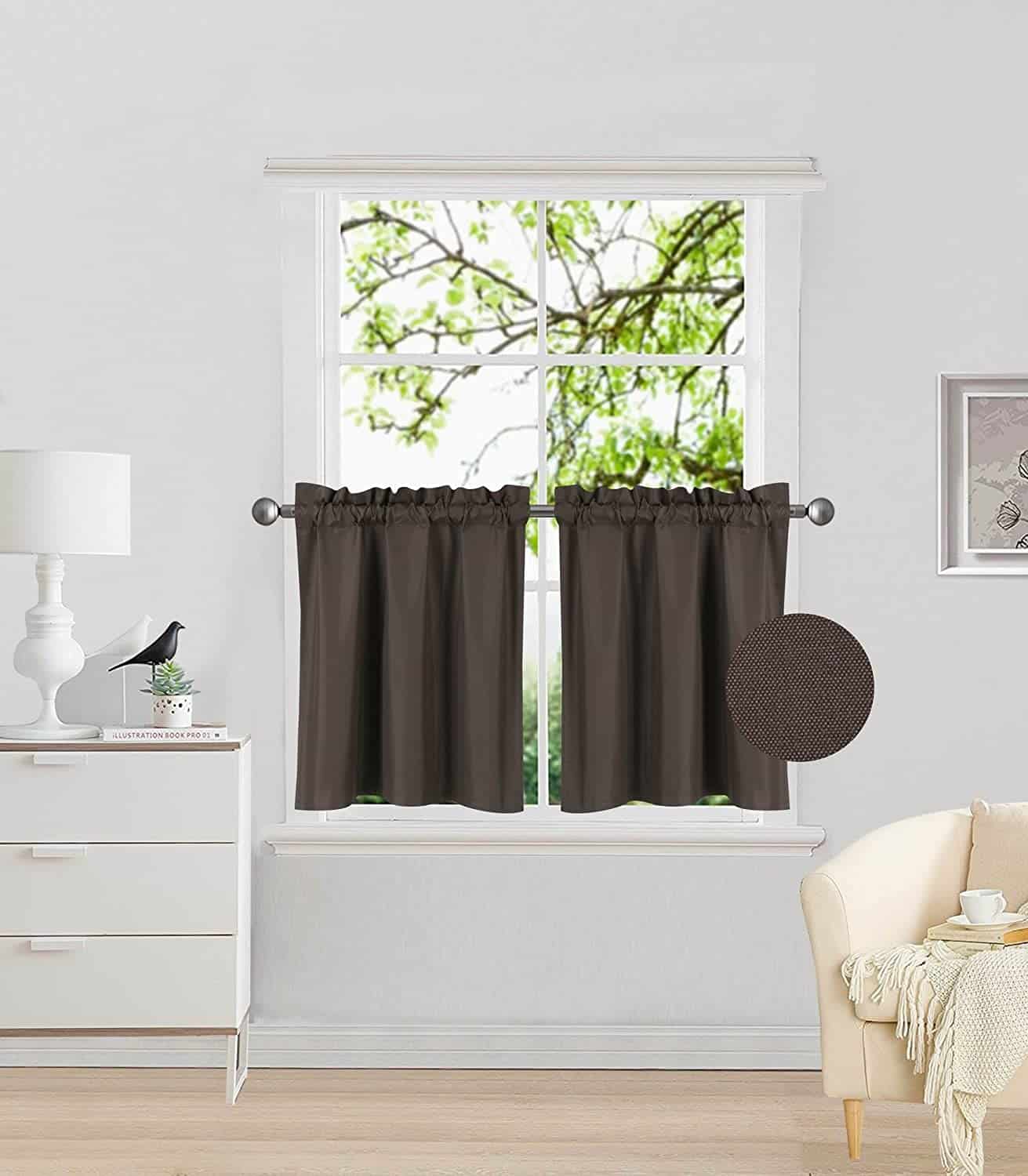 These faux silk curtains are perfect for the living room. We love them because they are not just tier curtains for windows, but they are also great for the shelves and closets.
Pros
They block up to 70% of light.
They help reduce street noise.
They are 100% polyester, hence easy to maintain.
Cons
They are too bulky for the bathroom.
Jinchan Linen Short Curtains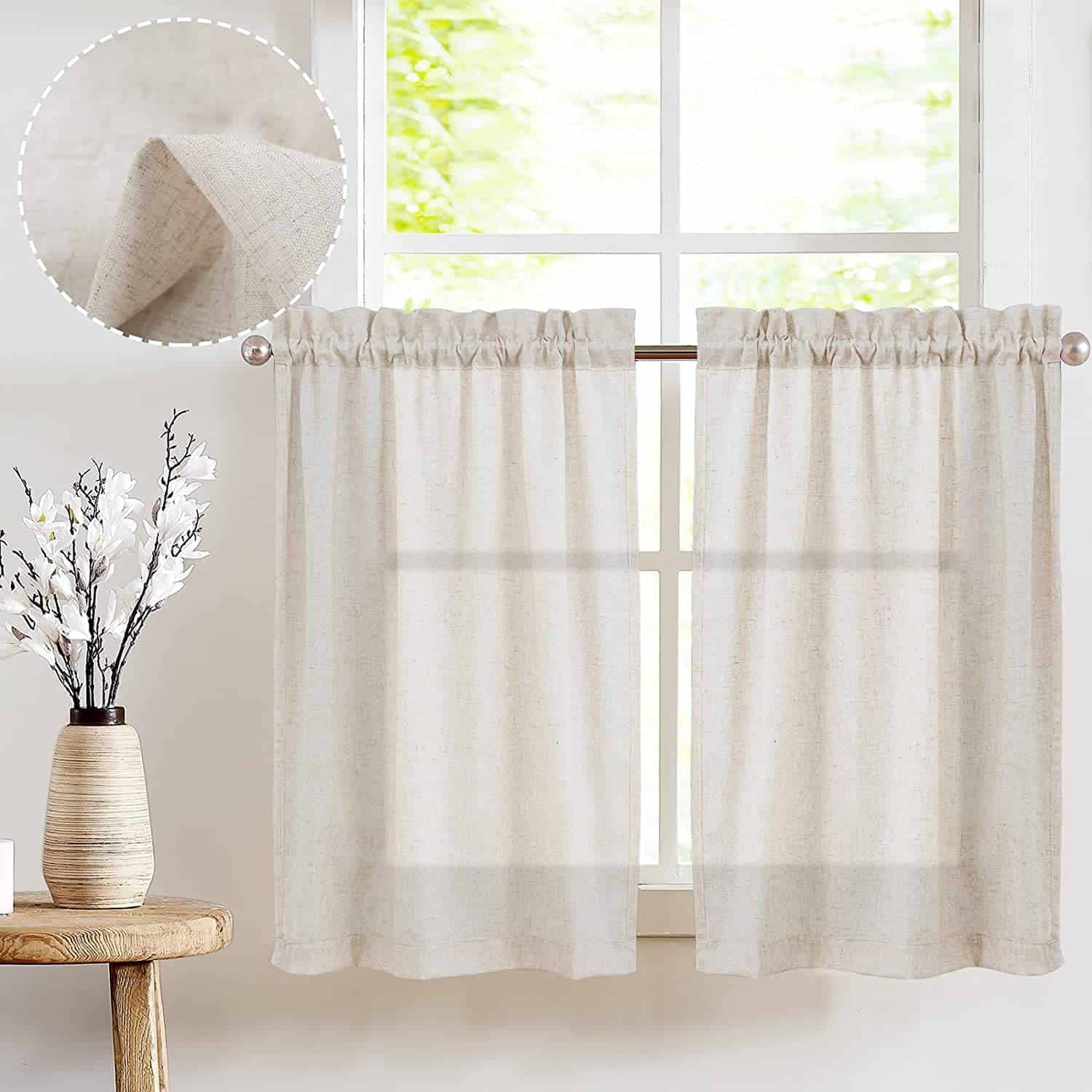 When it comes to curtains, you can never go wrong with Jinchan. These are the perfect curtains for a stylish yet natural look.
Pros
They offer a natural look but also block natural light.
They are perfect for the laundry room, kitchen, and guest bathroom.
They come with a 1.5-inch rod pocket that fits most rods in the market. This makes them relatively easy to hang.
They are machine washable.
Their refined linen texture adds a rustic touch to your window.
They come in various colors.
They are perfect for people who prefer a cafe-style in their home.
They are not see-through.
They have a high-end classy look.
Cons
They do not have a blackout feature for people with sensitive eyes.
Final Thoughts
Getting the best curtains for your small windows may seem like a daunting task. However, with the above guide, the process will be a breeze for you.
You will discover that it is not as difficult as it seemed before. We hope that the above small window curtain recommendations will help you get the best one for your home. We particularly love the rod pocket short curtain panel and the NICETOWN kitchen blackout curtains. Let us know how you find them below. Happy shopping!