Latest posts by Angelique Alice
(see all)
Have you been looking for the best blinds yet and are struggling to find the best one to date? Worry no more, for we got you covered. Blinds have gained ground today because of how stylish they are, not to forget their functionality. The good thing is that they have different style options, and as a result, you have a variety to choose from no matter how modern, traditional or contemporary your home is.
If you feel like your home is incomplete, modern blinds are your long-lost solution. They will not only complement your home but improve it without a doubt. Therefore, why have a dull home, and you can always enhance its look? Sure, it is not easy to get the perfect blinds, but with us, nothing is impossible. Read on to discover modern blinds ideas and inspiration.
Factors to Keep in Mind When Buying Modern Blinds
Color Options Are Numerous
Of course, you didn't expect to see this here, but the truth is, it is a factor that will ascertain your space looks great. There is the need to ensure that the color you choose peacefully coexists with your home décor. If you are the kind that plans to have a consistent color palette throughout, you could choose modern blinds that match your room's color. Easy, right?
Besides that, you could consider choosing a color that pops if the goal is to make everyone drawn to the window. However, neutral tones are also available, and they do nothing but make your home look classy but first, determine the look you want to achieve in the end.
Modern Blinds Could Be Operated Either Manually or Mechanically
Do you feel like operating blinds manually is too much work for you? If so, you can always opt for mechanically operated blinds. After all, if you can have it easy, why go the hard way? You will not even break a sweat because you control them remotely. Isn't that impressive? Times are changing, and it wouldn't hurt to go with the tides now, would it? However, you shouldn't feel pressured into going for such if you are old at heart. The manually operated blinds were made to accommodate you too.
The Slat Widths Differ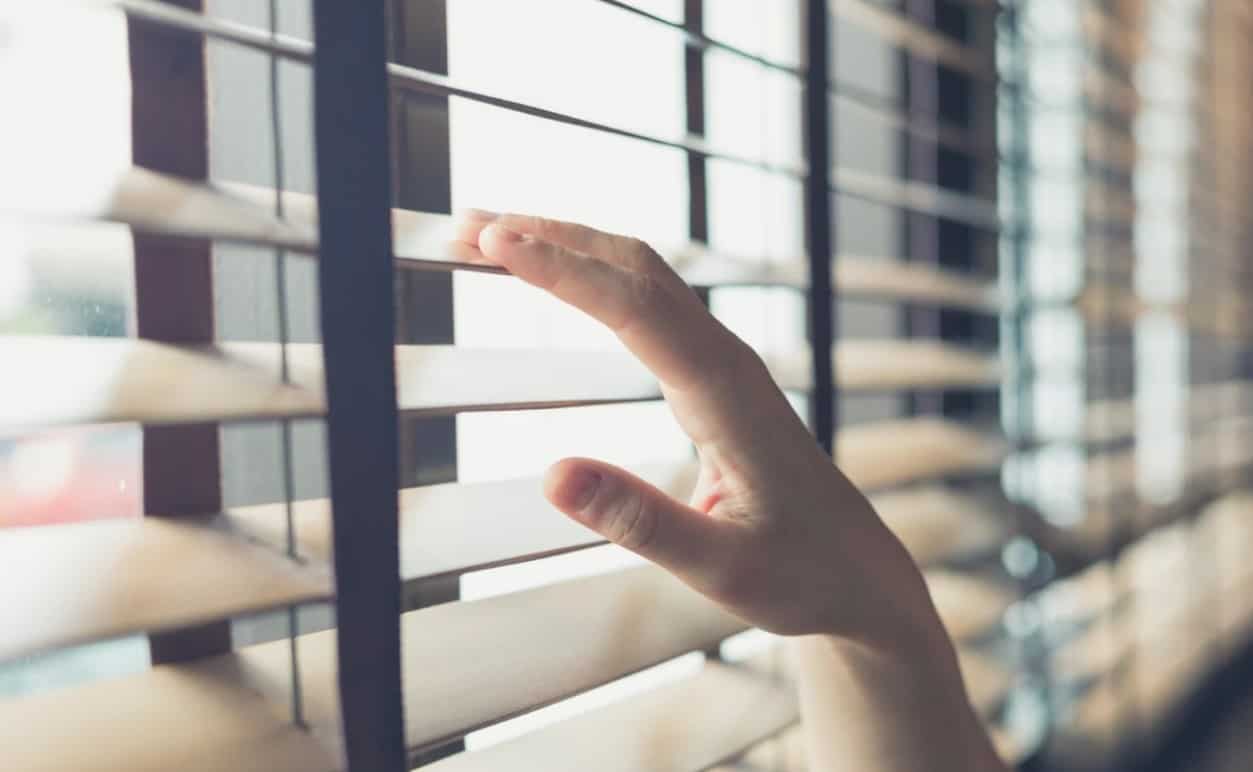 The standard sizes that modern window blinds come in include ½", 1″, 2″, and 3 ½". Whatever size you go for will be dependent on the aesthetic preference of your choice. Note that the most popular slats are ½" in size. In addition to that, their style is contemporary therefore, if this is what you are going for you are in luck. If the size doesn't matter but you are keen on the price, the one-inch slats are fit for you.
They are not costly to manufacture which explains why anyone would go for them. On the other hand, the two-inch slats are great for anyone who would love to have an old-world look in their space. Also, the 3 ½" slats are for vertical blinds and tend to be a little bit wider.
Blinds Are Made from Different Materials
As expected, we will settle on a specific material once we know how much we are willing to spend and have the desired look in mind. Some of these materials include aluminum and vinyl. The latter won't cost you an arm or leg; if anything, it is the least expensive material. Fortunately, they have color options and styles, some with higher ranges than others. Aluminum is on the higher side in terms of costs compared to vinyl. Like the vinyl material, it comes in plenty of colors and sizes. Moreover, it is lightweight and of excellent quality; you will love it! Also, there are faux and real wood materials.
Mistakes to Avoid When Buying Modern Blinds
Buying from Blind Companies with Bad Reputation
You certainly wouldn't want to make this mistake because it will haunt you. If you feel like a company can't be trusted or come across reviews and ratings that are not pleasing to look at, we would suggest you keep looking for the best company yet. After all, there are many great companies with quality blinds out there. All you need is to research thoroughly. Remember, low-quality blinds will cost you a whole more in the future; hence, don't get carried away by low prices. You can do better.
Doing DIYs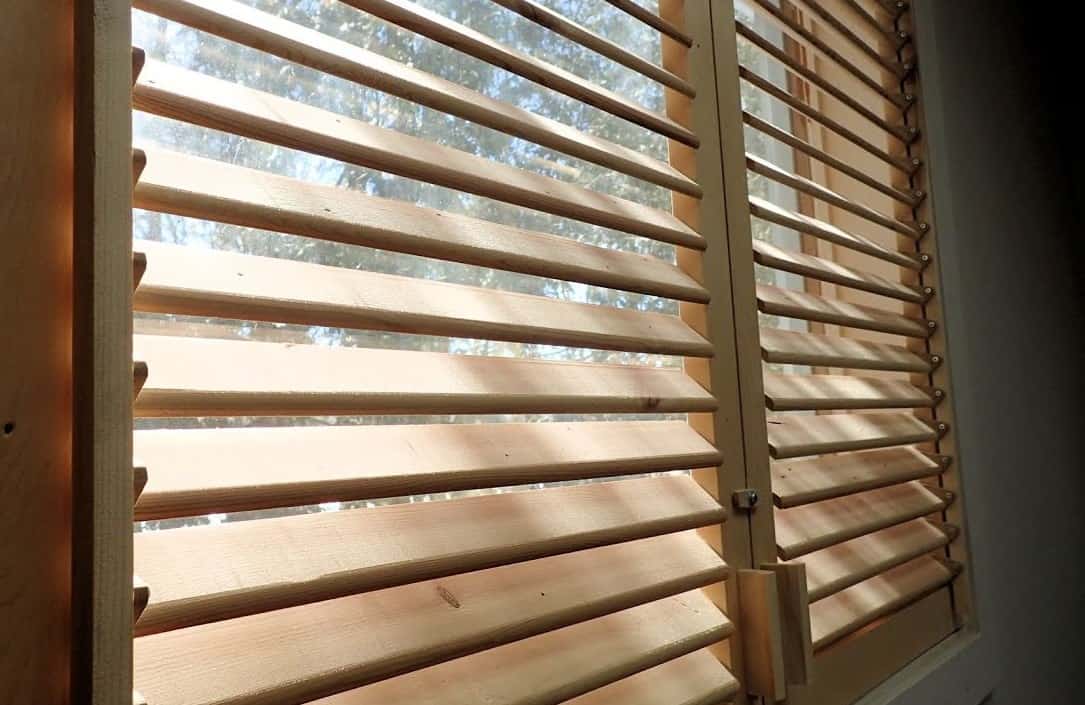 Yes, this could come off as a surprise, but the reality is that if you are not a pro, the chances are high that things would not turn out as you would want them. When it comes to fitting, blinds could take a toll on you- why you should seek professional services. It is not as expensive as it sounds since several companies offer these after-sale services for free. Therefore, what are you waiting for?
Getting Blinds That Do Not Fit Perfectly
This all goes down to the measurements taken. If we want to get the perfect modern blinds, the secret is to take accurate measurements. To ascertain that the latter is achieved, we recommend you call a company that offers to measure services without a cost. Also, let them be the ones to bring you the finished product. That way, you will not have to worry about your blinds having any issues whatsoever.
Different Types of Modern Blinds
The following are some types of modern blinds you should know:
Venetian Blinds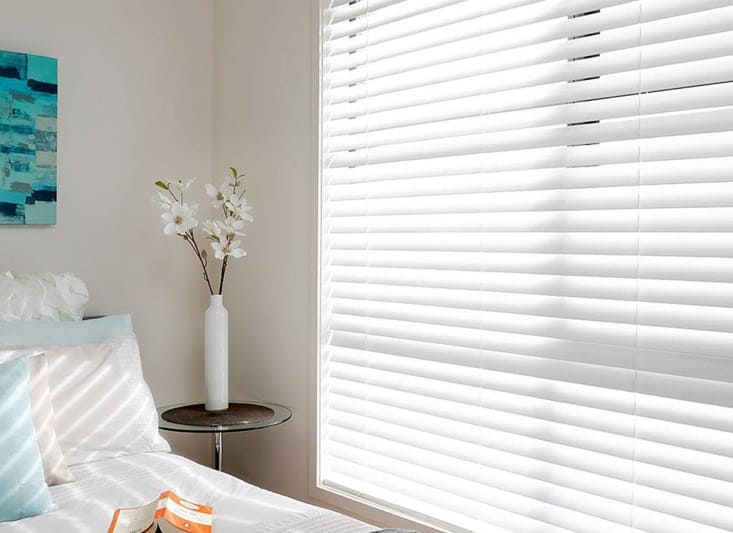 If you are looking for popular blinds, these are among them. They usually entail horizontal slats that attach with tapes otherwise described as strips or strings of cloth. Whenever they are raised, they tend to press the bottom slat to the one above it. If you need them custom-fitted for your window, it is possible.
As a result, don't rush into anything; think about what features you want first. These Venetian blinds tend to be fantastic for small windows and single doors. On top of that, they could include thick and thin styles; therefore, choose your drug. Also, Venetian blinds can be made using many materials, including bamboo.
Panel Blinds
These blinds are an excellent choice for large windows and patio doors. They are easily opened and closed since they feature sections that move along a track.
Vertical Blinds
These blinds are quite versatile since they can be opened in many ways, including parting the middle or from side to side. At the top of vertical blinds, they have individual tracks running along a track. In addition to that, they can be made from many materials. Therefore, you shouldn't worry about going over budget because even the cheapest material can be made to meet your financial constraints. They are easy maintenance since you can clean them without too much hustle.
As if not enough, you can always use them for sliding doors and small and large windows. Who doesn't love a one-size-fits-all modern blind anyway?
When choosing the best vertical blinds to buy, it would be best first to take the height and width measurements of your window or door. From there, ascertain that you explore the different styles and customization options properly. If you also have a double door, these are the best option.
Mini Blinds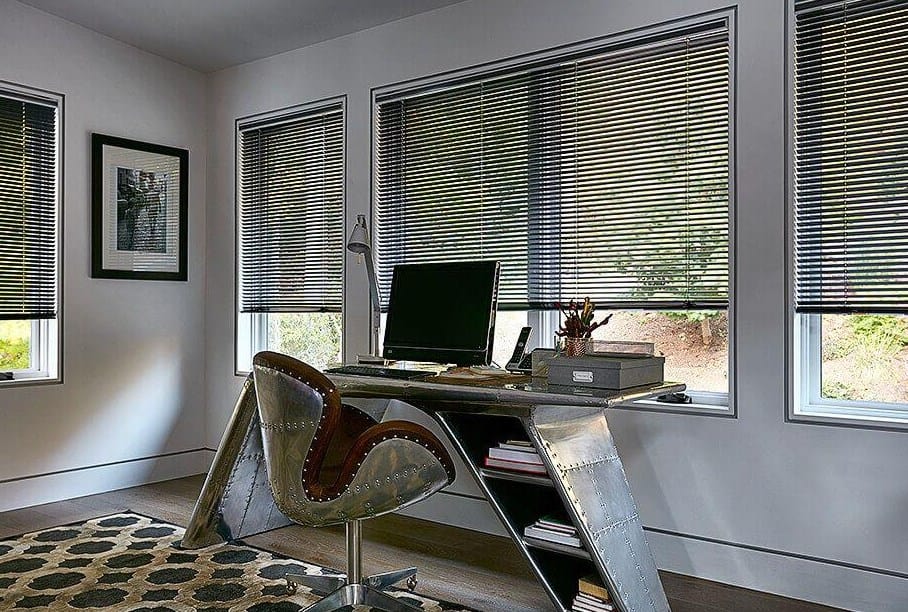 When it comes to matters operation, mini blinds operate similar to Venetian blinds. However, the width of their slats is smaller compared to traditional Venetian blinds. Note that they tend to be one-inch-thick; thus, suitable for those who love thicker blinds.
The latter's effect on your space is that they tend to make it look elegant despite being costly, especially the faux or thicker wood. Another downside is the fact that they are not easy to clean, and the slats are more. This translates to more workload on your side.
Micro Blinds
As the name suggests, they are smaller than mini blinds. Their slats tend to be ½" thick.
The Modern Blinds We Would Recommend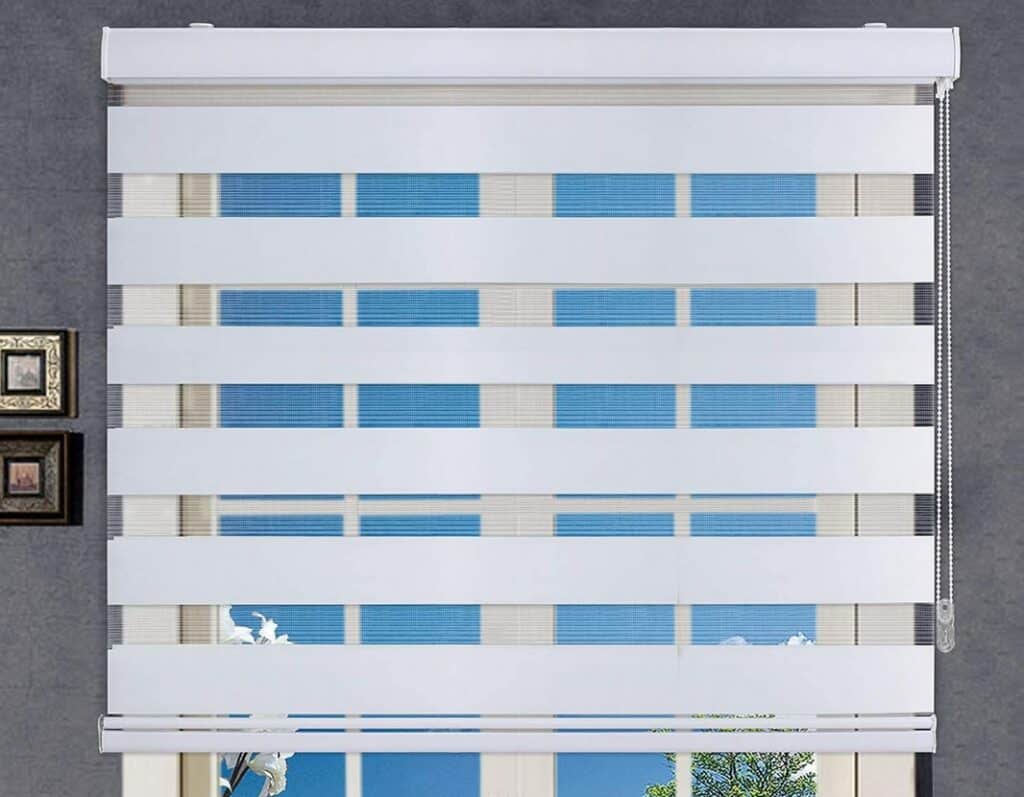 Are you into dual combo blinds? If so, these blinds are ideal for you.
Pros
They let natural light into your room.
They guarantee you privacy.
Easy installation.
They ensure the safety of your children. This is because they come with a unique safety guard chain with a tension device.
They are anti-static.
Very durable.
Cons
They are fragile.
They can impede the view.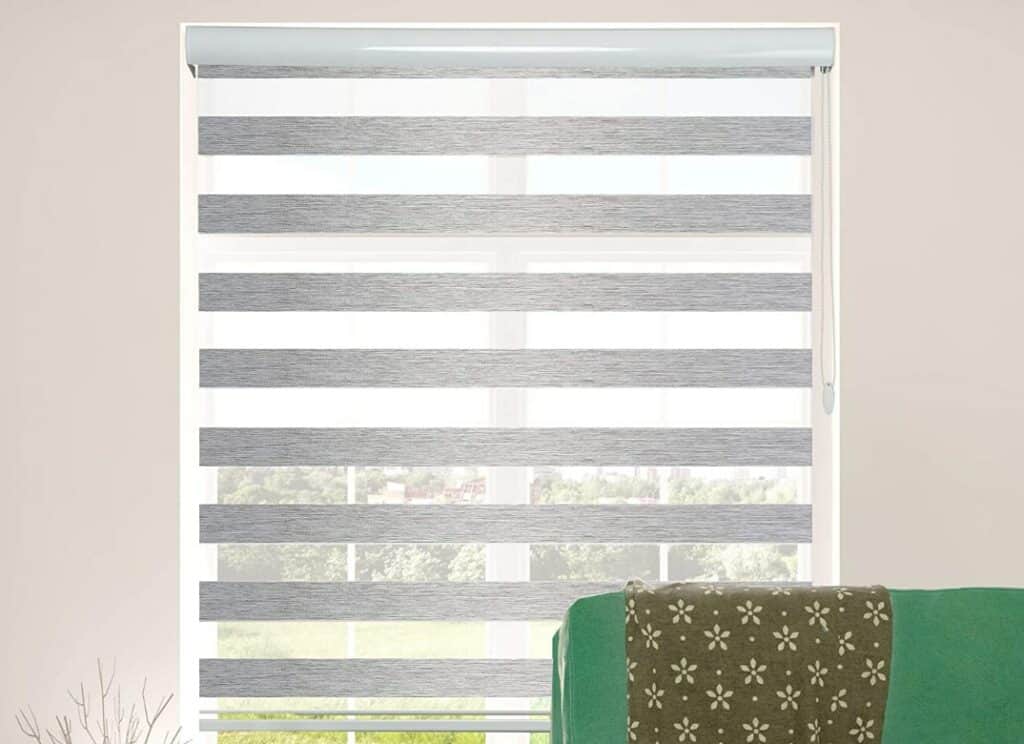 Pros
They are versatile in that they can be sheers during the day and offer privacy at night.
They enhance the outlook of a room.
ShadesU window modern blinds can be customized to your liking.
Their height is adjustable.
They have a modern yet stylish touch.
Cons
The sizes of the blinds have an inch of deduction. Keep this in mind while making an order.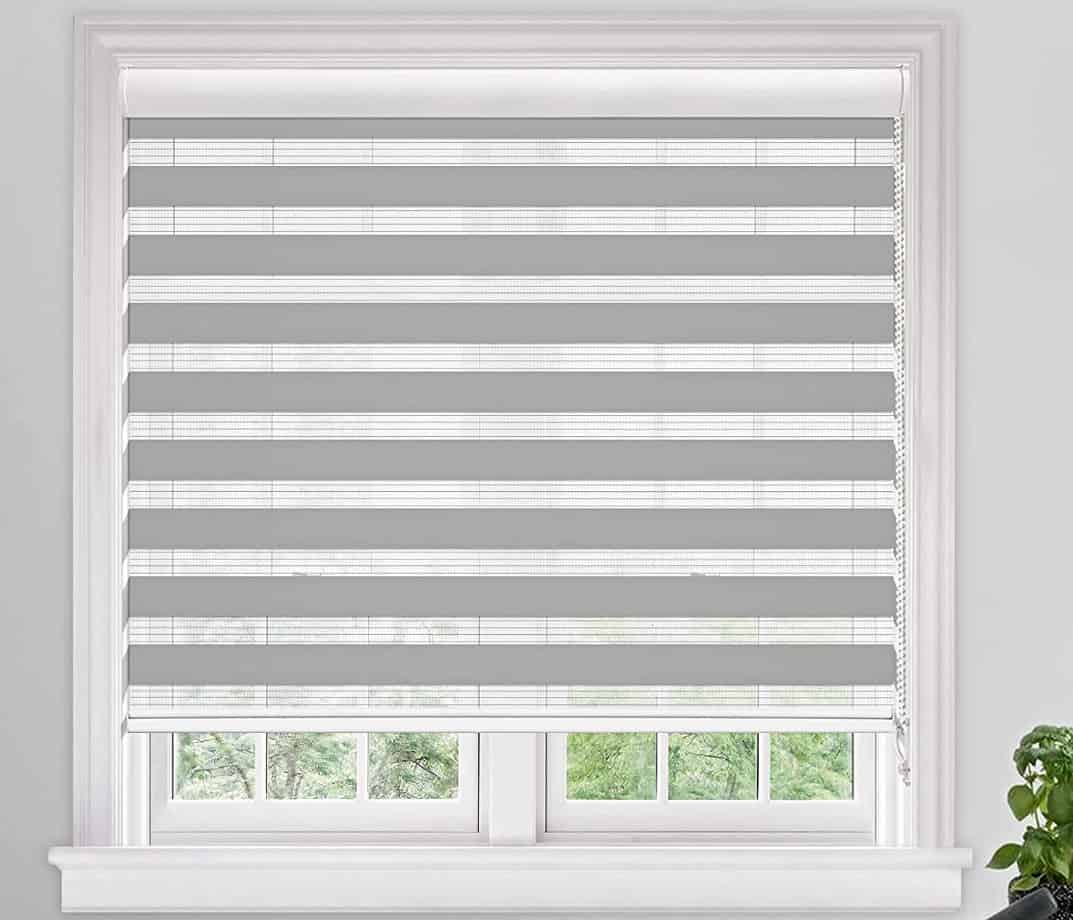 Pros
Easy maintenance.
Durable.
You have control over the view, privacy, and ventilation.
They are layered with dual fabrics.
Easy installation.
They go hand-in-hand with any home décor.
They can be used in many areas.
Keep harsh UV rays out.
Modern Zebra roller blinds are made with high-quality material.
Dustproof.
Cons
The color options are few.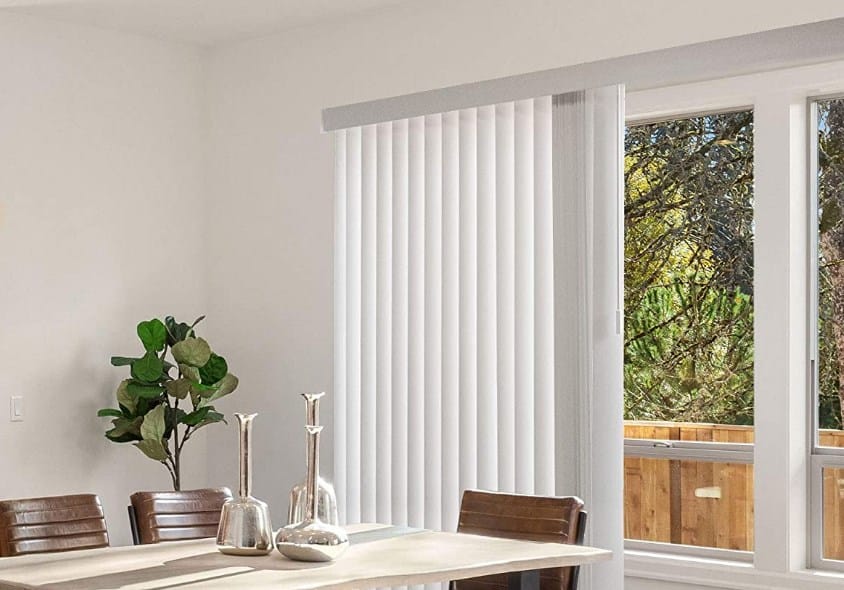 Pros
Easy to operate.
Excellent choice for large windows.
Easy to maintain.
You are at liberty of controlling your privacy.
Cons
They have limited color options.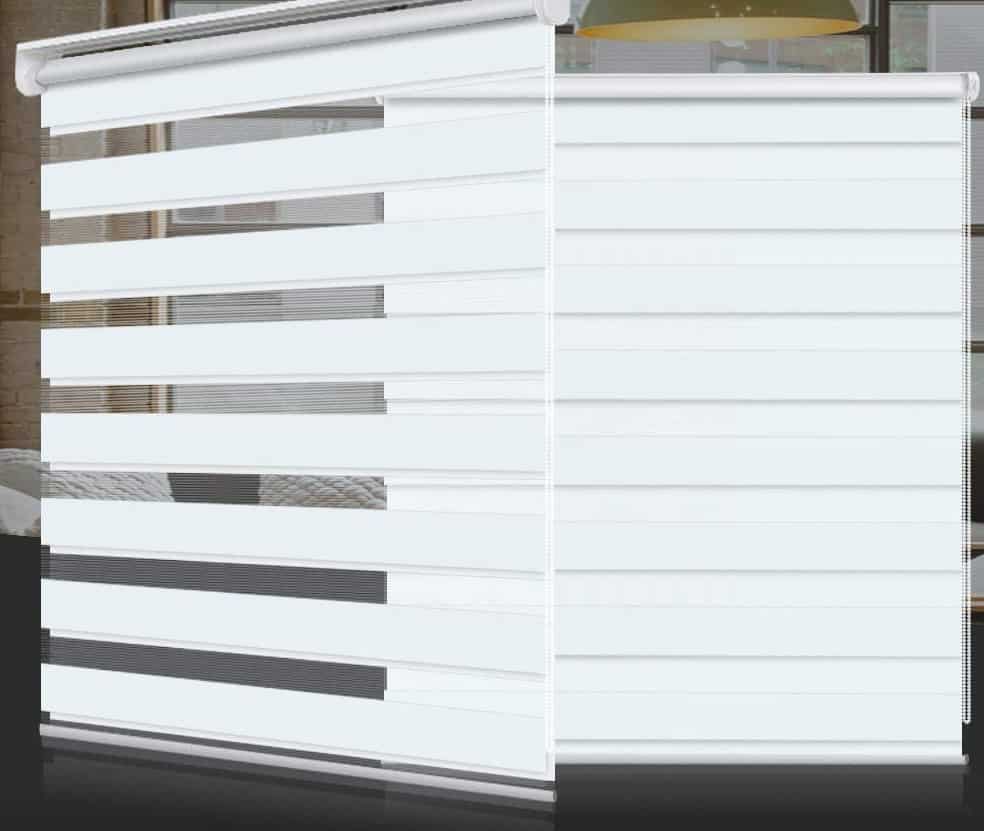 Pros
Easy installation.
They are made of breathable fabric.
They are anti-static.
They are suitable for many areas like the kitchen and nursery.
Simple cleaning.
Dustproof.
Allow light to enter a room.
Durable.
Cons
They have limited color options.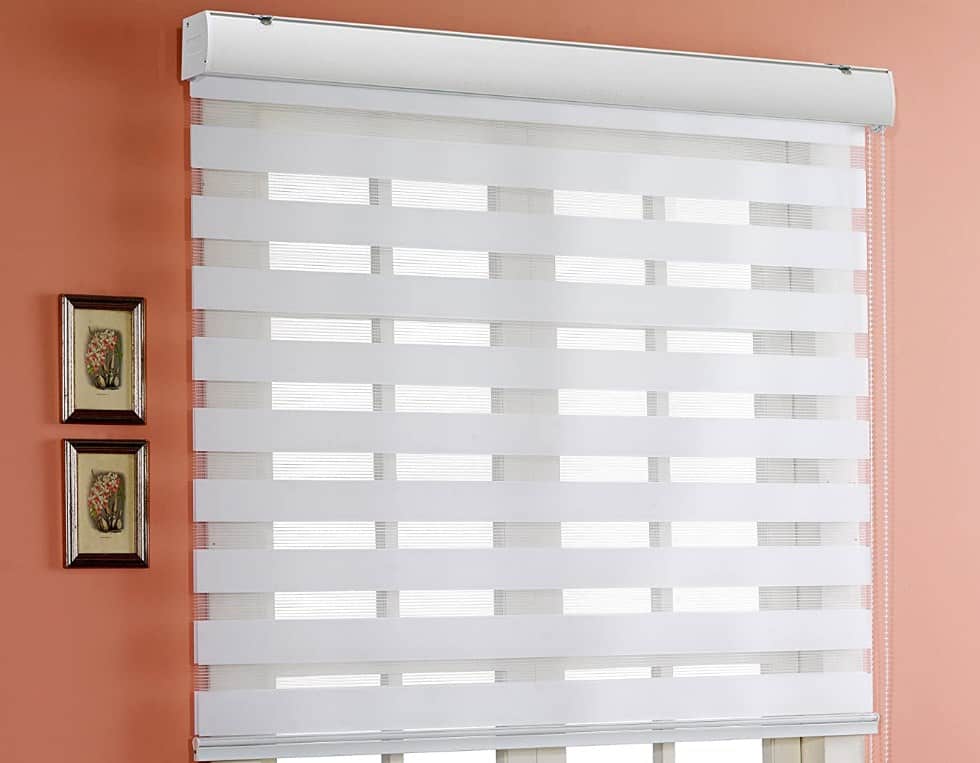 Pros
You have control over light.
They offer privacy.
They have a color palette with pretty good options.
The material quality is premium.
They are odorless.
Easy installation since they come with instructions.
Anti-static.
Enhance good ventilation.
Cons
You have to place a custom order if the size you want is not in their standard sizes.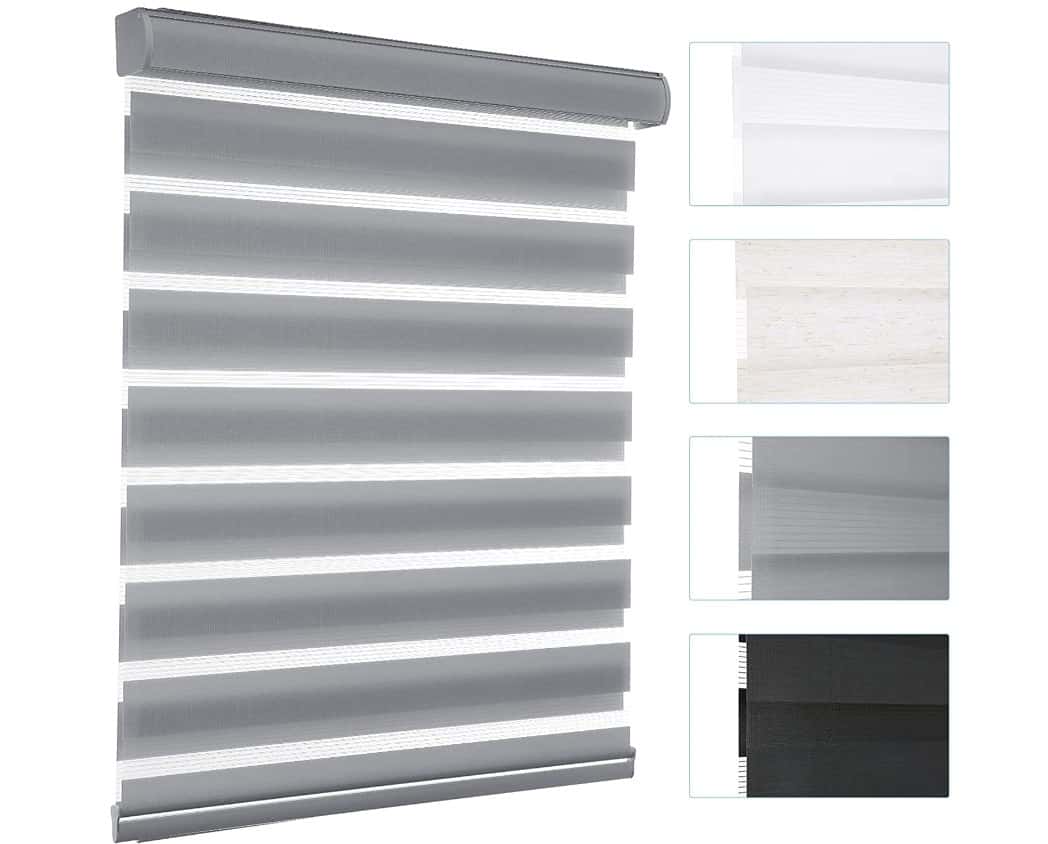 Pros
The size options are numerous; thus, you don't need to place a custom order.
Easy operation.
They have a safe design hence, suitable for kids and pets.
Quality is top-tier.
You have a controlled overview and privacy.
They are made with environmentally friendly materials.
They are water and oil-proof.
Easy maintenance.
They don't fade or change color.
These blinds are odorless.
Easy installation.
Cons
Frequently Asked Questions About Modern Blinds
Question: Which Modern Blinds Are the Easiest to Clean?
Answer: You certainly don't want to spend a lot of time cleaning your blinds. The best to go for would be the vertical blinds. They are arguably the easiest to clean because they feature slats that run from up and down. This also explains why they do not collect a lot of dirt, unlike the horizontal blinds. Moreover, they come in different fabrics and PVC styles. However, the latter requires the lowest maintenance since they can be dusted using a feathery duster. Fabric vertical blinds, on the other hand, use a vacuum cleaner, although not regularly. Other blinds that you could choose include aluminum Venetian, roller, and faux wood blinds.
Question: Which Modern Blinds Are Rendered Durable?
Answer: Anyone would ask this question to ascertain that they are investing in something that will last an extended period. One of the durable blinds is known as faux wood blinds. They are usually made from composite wood or PVC vinyl. Note that they typically look like real wood blinds however have more durability. Also, they won't experience fading or cracking, and getting scratches is something unheard of too. Yes, they are that good! Moreover, you can use any cleaner, which is a plus. Besides them, you could also opt for aluminum mini blinds.
Question: Which Are the Most Popular Blinds?
Answer: Roller blinds take the lead. Many homeowners love these blinds, probably because they have customization options. If you are looking for blinds with patterns and styles in variety, look no further. Of late, they are being made with blackout and dimout fabrics; therefore, if you are fighting to keep the light out during the day, you won't regret buying them. You can now enjoy your afternoon sleeping if you go for night shifts, love gaming, or even work at your home office. Since the times have changed, these roller blinds are very convenient.
Conclusion
The above is detailed information about modern blinds' ideas and inspirations. We know you love staying updated on what is new or that which is the talk of the town. Maybe this is the sign you have been waiting for to ditch curtains.
We know they can be a lot of work; thus, what are you waiting for? Make that purchase and see how excellent your space will look.
Remember, you need to think through what you want in blinds to ensure that you do not hate your choice after a while. The modern blinds we recommend are the MYshades Zebra modern blinds; try it today.