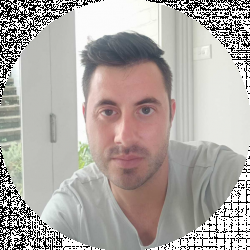 Latest posts by David Borgogni
(see all)
Our Budget Blinds review seeks to explore how well this leading window treatment company lives up to its promise of delivering exceptional, customized, and affordable designs to its clients.
The convenient shop-at-home window treatment company specializes in home décor accessories as well as window coverings.
So if you are out to add that much-needed layer of privacy to your home, make your home pet or child friendly, or even give your windows that much-needed upgrade to the trendy smart status, and you are considering Budget Blinds, we've got you a handy review on all you need to know about the company.
We shall start with a brief history of the company, sample reviews from buyers, detail the company's availability, shipping, and customer service performance.
We'll also provide some alternatives in case Budget Blinds isn't for you and finally, answer a few FAQs before wrapping up with a verdict.
Let's start with a brief history of the company;
Budget Blinds – Brief history
Budget Blinds was founded in 1992, a year before Factory Direct Blinds (skip to Factory Direct Blind's review), in Orange County, CA.
Decades later, the company has outgrown its founding objective. Featured in the prestigious Franchise Magazine's Franchise 500 list. Sold over 25 million products, expanded into Canada and Mexico, and enlisted thousands of Design experts.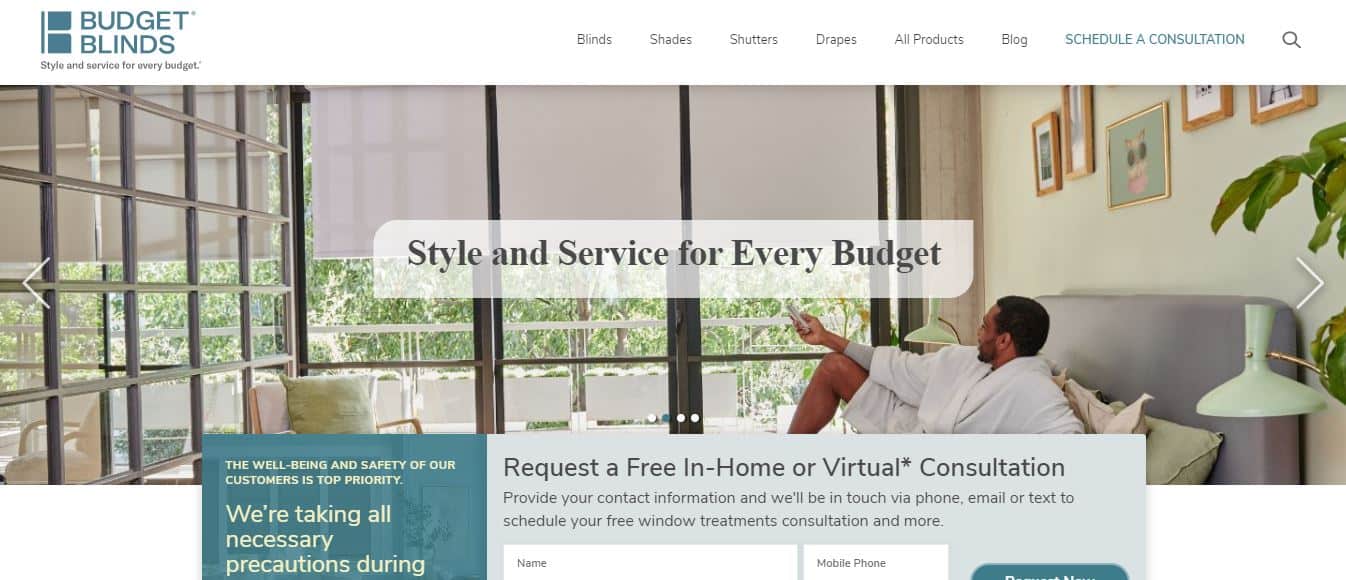 It has also partnered with Working Wardrobes to offer training and job placement for the marginalized groups in society.
Over time, the company has expanded its reach to loop in over 1400 local businesses, through whom it distributes its products to over 10,000 cities.
Let us now delve into the company's products;
Blinds
Among Budget Blind's vast collection (skip to engaging guide on lace curtains) is a range of either cord or cordless blinds made from vinyl slats, wood, bamboo, or aluminum. The blinds have a standard depth of ½ inch to 2 inches and are available in an array of color tones.
Here is a quick rundown of the blinds from Budget Blinds;
Wood Blinds
Made from hardwood sourced from certified and domestic forests in North America, wooden blinds from Budget Blinds are custom made to order. They come in a variety of wood grains, stains, and paint colors, including rich earth tones and texture-rich finishes.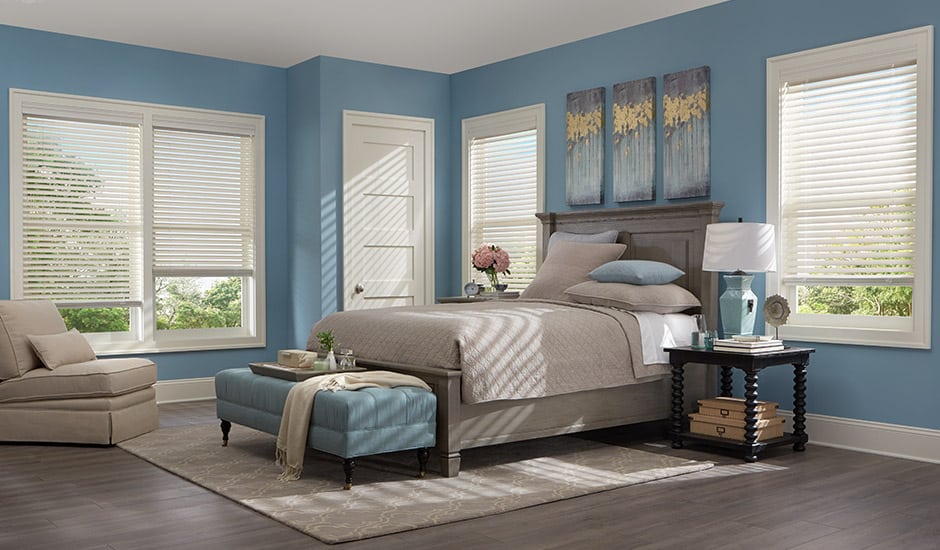 Faux Wood Blinds
The beauty of faux wood blinds lies in their versatile yet classic look that easily transitions between contemporary and traditional designs. Like all other Faux wood blinds, Budget Blinds stocks durable faux wood blinds resistant to chipping, cracking, peeling, moisture, heat, warping, and yellowing over time.
Vertical Blinds
If you are shopping for a fairly large-sized blind for windows and doors, then say hello to vertical blinds. Available in over 30 different sizes and four neutral colors, vertical blinds from Budget Blinds have the perfect fit for your unique sliding or glass door.
Motorized Blinds
Motorized blinds are made to offer unmatched convenience at the touch of a button. The blinds are powered by a battery wand or plug-in cord, making for a truly innovative, luxuriously, and super convenient way to control light.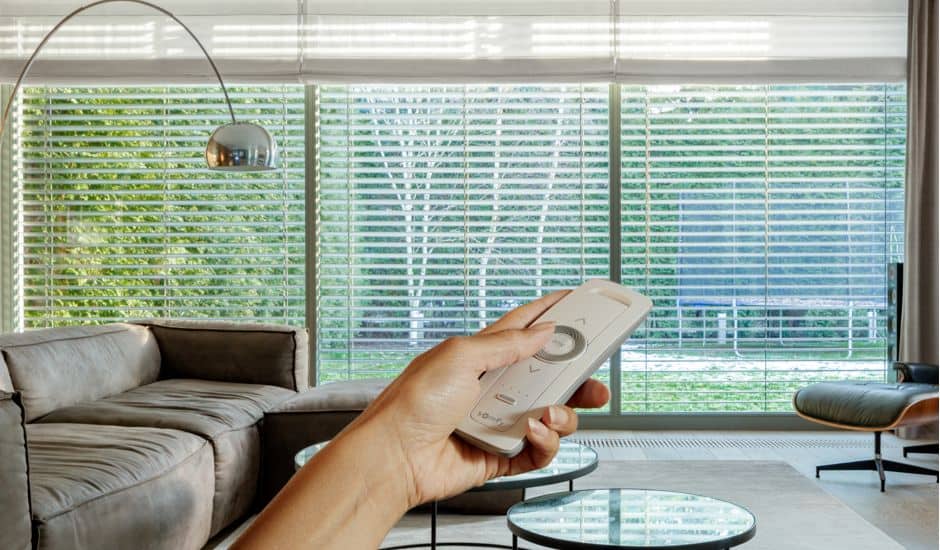 The blinds can be controlled using mobile apps, handheld remotes, or even wireless wall switches. They can also be integrated with unique sensors that self-adjust to changing light or temperatures.
Drapes
Drapes, also called draperies, are fabric panels that are lined to partially or fully block light. They are commonly sold in pairs and can run through the entire window length. They are often made from luxurious materials, including silk, velvet (skip to detailed velvet curtain guide), and damask.
Though available in different colors, more drapes come in solid colors than patterned. The drapes, similar to curtains, hang from rods, grommets, or hooks. Here is a quick rundown of what Budget Blinds stocks for Drapes;
Panels
These come in a variety of fabrics, sizes, opacities, and colors (skip to the top Blue curtain ideas to incorporate in your home). They easily combine with blinds or even shades to bring out a flair of creativity that will give your home a unique design. The Budget Blinds panels have superb insulating capabilities making them a preferred way to block out the summer heat or even retain heat in winter.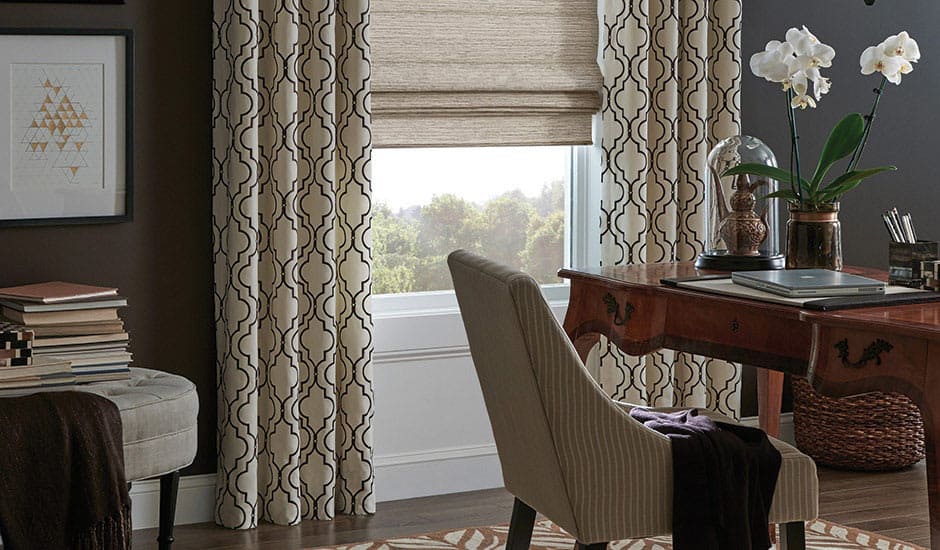 Valances
Budget Blinds stocks many valances, most of which are board mounted to make them more rigid and durable. Their vast drapery assortment is available in an array of colors, styles, fabrics, and patterns to make sure every client can get a perfect fit for their window.
Their distinctive assortment of colors, fabrics, and patterns makes for a hassle-free way to mix and match the most popular styles, including the embassy, continental, and even scarf.
Motorized Drapes
This category of drapes features the whisper-quiet operation that is synonymous with Somfy®. The drapes are effortlessly open or close to dramatically give you a view of the outside at the click of a button.
The motorized drapes are both child and pet-friendly as they are cordless and can be programmed to close during harsh weather elements to protect artwork and other upholstery.
Shutters
These pieces of window treatment have a rich history that dates back to when blinds and shades existed in the imagination of designers. The versatile shutters were and still are, used for decoration, privacy, ventilation, and protection.
The common types stocked by Budget blinds include;
Café Shutters
Budget Blind Café shutters draw their name from French cafes. They are usually louvered and only cover the bottom half of the window. They are ideal for front-side windows that are beside busy streets.
The deliberate halving of their vertical length allows for unobstructed views of both worlds and entry of regulated light without compromising one's privacy. The shutters clean easily, are durable, and can be made from wood or polymers.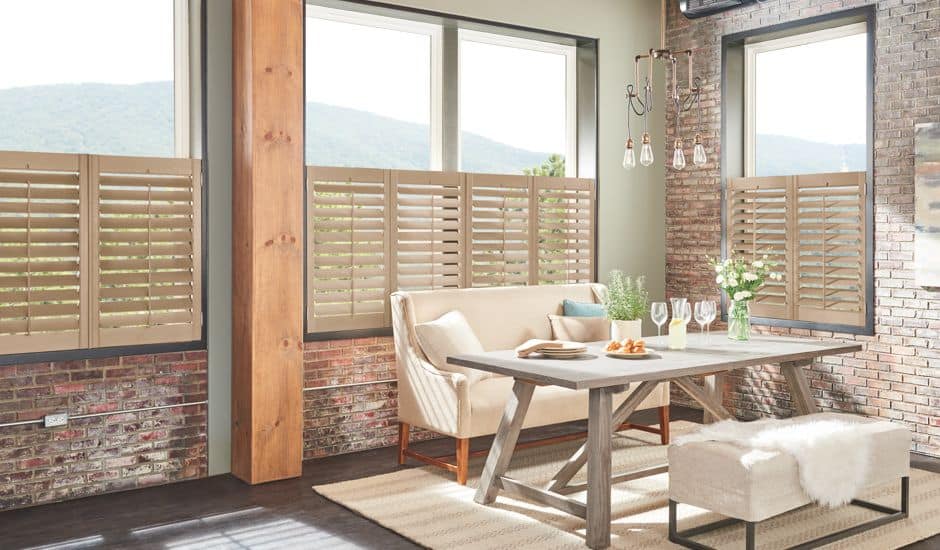 Plantation Shutters
Plantation shutters are timeless window treatment pieces whose popularity dates back to the 1800s. The shutters come in various colors, sizes, and materials making for a convenient way to functionally control the airflow, visibility, and light.
Composite Shutters
The composite shutters are made from synthetic materials. This makes them ideal for rooms with high humidity conditions and windows receiving intense direct sun. The shutters make it possible to easily make an impressive and elegant décor statement that blocks UV rays and protects against discoloring, peeling, warping, and cracking of other furniture.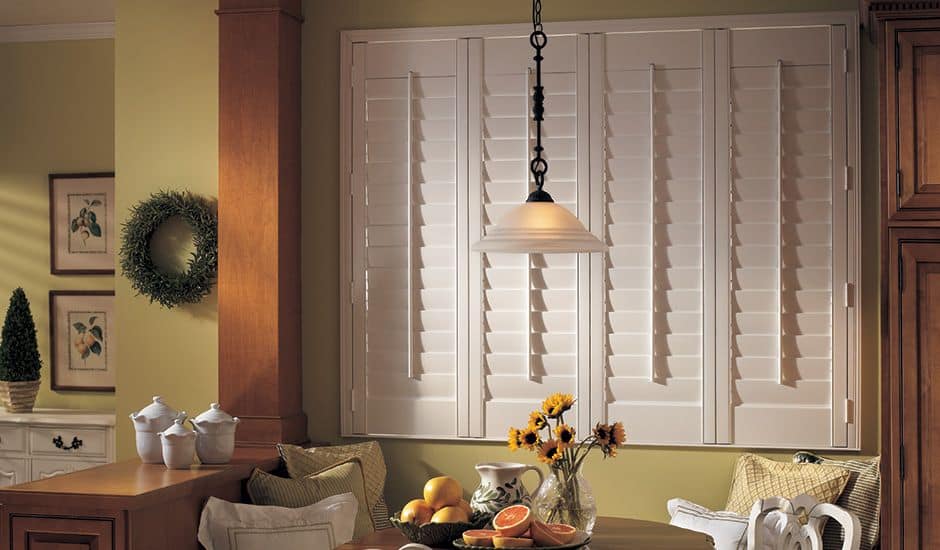 Shades
Shades are sold individually and are made to fit on window frames. The shades can be raised or lowered by a lifting mechanism, a cord, or a roller. The Budget Blinds shades come in a range of materials, colors, sizes, and lengths that can be customized to your liking. The company's shade's categories include;
Roman Shades
The shades can be mounted from outside or inside and are available in different colors, patterns, and sizes. The common styles stocked include Balloon, soft fold, flat fold, and relaxed style.
Roller Shades
As the name suggests, the roller shades roll around rollers attached to the window's top side. Their varying opacities allow them to light filter or darken rooms depending on the needs of the user.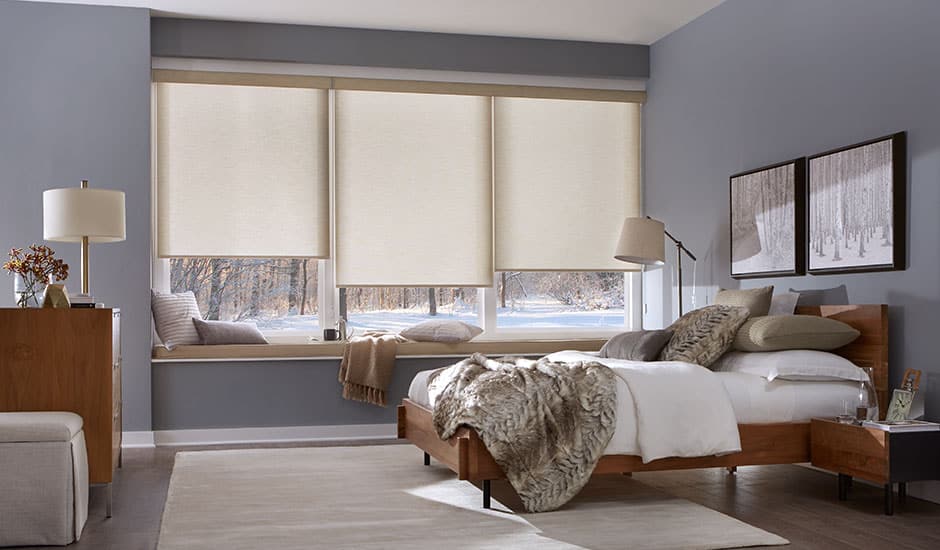 Solar shades
The Budget Blind solar shades are optimized to reduce glare from the sun and also to minimize solar heat gains.
Window Accents
Accents are a great way to add an artistic touch to your interior design. Budget Blinds has a superb assortment of accents (check out our top boho curtains and ideas)that will not only elevate but also compliment your interior décor.
Among the array of design accents they have to include;
Window films.
Screens.
Rugs.
Decorative Grilles.
Pillows.
Beddings.
Solutions
Solutions by Budget Blinds is a specialty product that looks beyond window coverings and treatments. The product strives to enrich your home environment by bringing in additional values, comfort, and functionality to your home.
For instance, they can be able to customize your home to reflect a client's environmentally conscious need by opting for only recyclable furnishings (see our informative bamboo curtains guide).
The company can install fire retardant coverings and cordless mechanisms to keep pets and kids safe.
Shipping
Budget Blinds will ship your order in 2 to 3 weeks from the day they receive your order. They give this extended delivery period because all their window treatments are custom-made to order.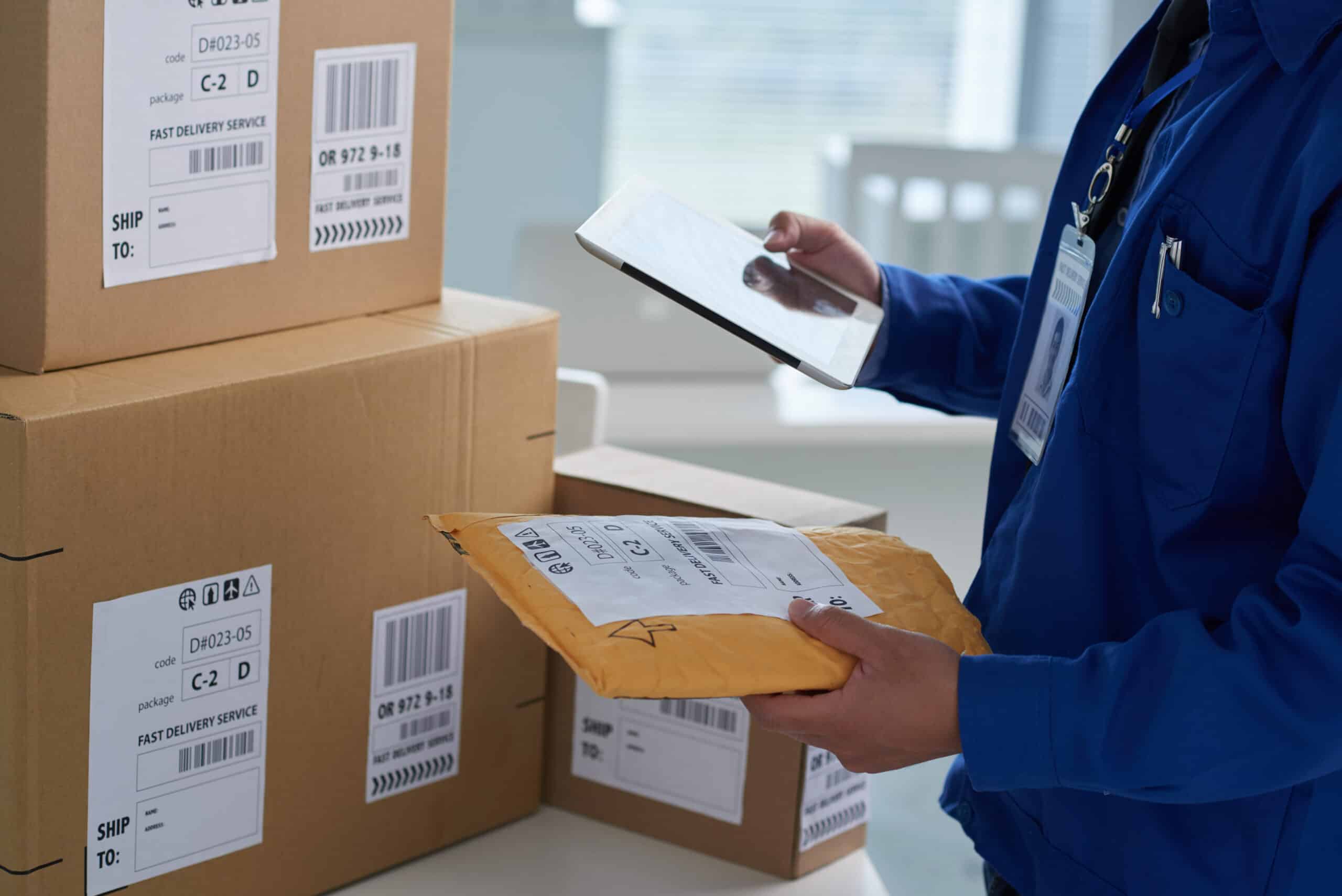 However, this duration is an estimate and may spill to even more days depending on product outage or if the item is backordered. The company has no expedited delivery or shipping and will reach out to schedule an installation 1-day after a successful delivery.
Clients ordering shutters wait even longer. The company estimates the completion of the entire process within 6-8 weeks from the day your order is received.
Availability
The company implicitly states that it has an expansive network of local businesses that it works with,
However, they do not state where these 1400 local businesses are. Therefore, you will have to visit their site and enter your zip code to check whether a local business serves your area.
If not available, you may have to contend with a virtual consultation or schedule an in-home visit.
Customer Service
The customer service promptly and satisfactorily attends to client needs, as noted by reviews from consumer sites like ConsumerAffairs. However, some of the experts who are sent for in-home visits, consultations, and measurements are not responsive to the client's needs. See the review section further below.
As a sign of confidence in their products, the company runs a no-questions-asked guarantee on select products. This warranty replaces or repairs malfunctioning or worn-out products only once within 3 to 5 years after installation.
Some of the companies they partner with also offer limited lifetime warranties, which are subject to the changing terms of the specific company.
Their customer service can be reached directly via:
How to order From Budget Blinds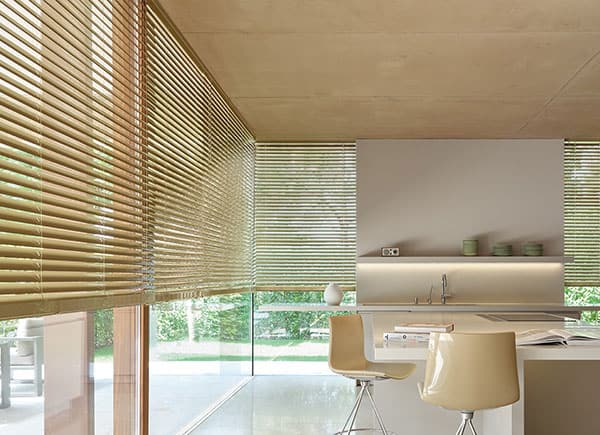 Option 1
On their website, request a free in-home or virtual consultation.
Have the expert take measurements.
Browse through the sample swatches and settle on material, fabric, style, and color.
Get a quote from the expert.
Make an order and install the window coverings or have them installed for you.
Option 2
Go to a nearby local business that is Budget Blinds approved.
Browse through the available products or request assistance from the in-store patrons.
Select your preferred style, material, and fabric and go the cheaper DIY route or have experts install them for you.
Pros and Cons
Pros
Vast assortment of products.
It stocks exclusive designs.
It can be bought either in-store or online.
Stocks child and pet-friendly products.
Sustainably sources some of the materials.
Available across the US.
Has partnered with leaders in technologies to make automation affordable.
Cons
It is costly compared to the likes of IKEA.
Some of its franchisees are not responsive to customer needs.
Lacks how-to guides for clients who wish to opt for the DIY route.
Budget Blinds Reviews
Most of their clients laud their employees and Franchise as being professional and experienced. They note that the customer service is responsive, courteous and satisfactorily handles customer concerns.
Others still implore other companies to borrow a leaf on how companies ought to give back to society from the company's dedicated programs. With some others feeling assured with the extended product warranties offered by the company.
The few who feel shortchanged note that some customer service reps are arrogant and do little to nothing to help them sort their problems. They also feel that the pricing is slightly higher than most current prices. Other sample reviews from ConsumerAffairs are as below;
Stuart & Carol of The Villages, FL
"……We could not be happier with the outcome and wholeheartedly endorse them in this unsolicited testimonial of their professional and personable solution to our situation….."
Dan of Hilton Head Island, SC
"….All were measured exactly and installed on time, and they still look and operate like new… highly recommend this particular Franchise if you are looking for fairly priced and robust blinds…."
Alyssa of Saint Petersburg, FL
"…….she argued with me and wouldn't let me speak or get any words in. I have never EVER left a review before, but this really upset me. Horrible customer service. I would not recommend this company."
Arianna of Buffalo, NY
"……she kept pushing us to get the "more cost-effective"…….If you are a salesperson, shouldn't you listen to your cost-effective to make as much as you can, especially when they are willing to spend the money?"
Alternatives to Budget Blinds
Lowe
From Faux wood blinds to vertical blinds, pleated shades to cellular shades, panels, and even valances, Lowe has this and then more.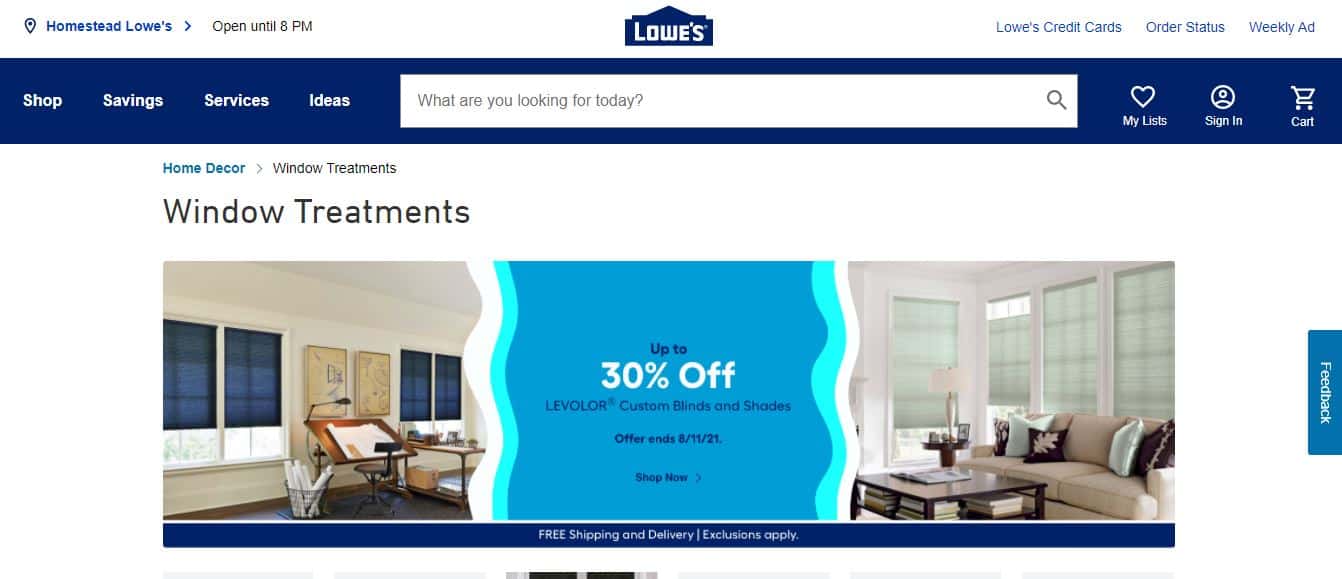 This value store allows its customers to shop for standard in stock options or even customize window treatments for their unique window sizes.
Similar to 3 Day Blinds (see our detailed 3 Day Blinds review), the giant retail store specializes in home improvement and allows its customers to go the DIY route for installation or pay extra for expert installation. The experts are independent contractors that the company partners with to do measurements and installation.
Its collection in terms of material, sizes, colors, and fabrics is so diverse that it may probably leave you spoilt for choice.
To ease the shopping and buying experience, the company website has numerous filter functions that will allow you to browse by a single filter or a combination of many filters, including price, light control, style, finish, color, material, and many more.
The company offers free swatches and has some products with a warranty that can last as long as 10-years. The downside to the company is that the products, just like in Amazon, are sold by different sellers whose price, quality, and return policy may slightly differ.
That said, the website does offer an impressive collection of products that can meet your budget, style, design, and color. Check out Lowe's vast collection here.
Shade store
Are you the kind that is willing to pay more for a designer's touch, quality fabric, responsive customer service, and an unlimited collection of samples? Then say hello to the Shade store.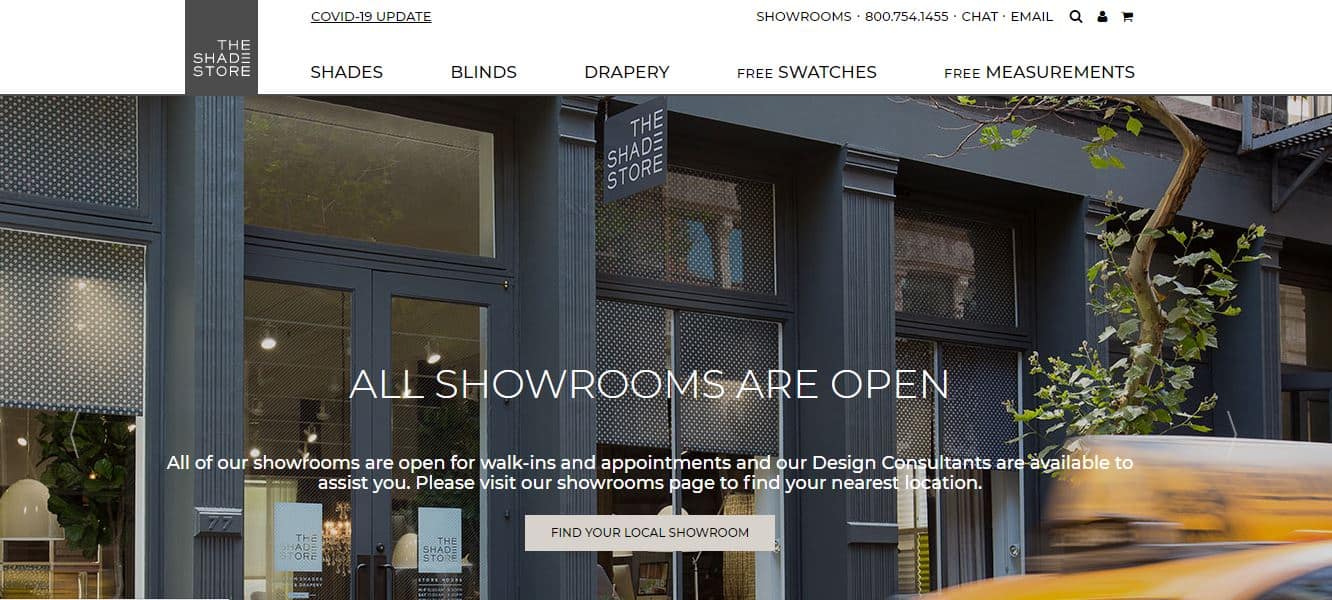 Shade store's window treatment products, other than the standard and traditional sizes, cater to clients with oversized or non-standard window sizes.
To get a taste of their multitude of options, simply schedule a video chat with their patrons or even visit a nearby store for an in-person consultation. Their extensive collection of materials, fabrics, colors and styles will match with almost anything you can think of.
Though pricier, its customer service is responsive, has high-quality fabrics, and stocks an impressive collection of window coverings. Check Shade store's vast assortment here.
Frequently Asked Questions
Question: What brand does Budget Blinds use?
Answer: The collection of brands offered by Budget Blinds includes the Hunter Douglas product line, an exclusive brand that recently acquired 3 Day Blinds. Other brands include the company's in-house innovative and exclusive brands, including DesignInk, Signature series.
Question: What is the average cost of Budget Blinds?
Answer: The average price of Budget blinds ranges from $300 to $1000. However, the pricing is entirely dependent on the material, size, fabric, and whether it is motorized with high-end technology such as Lutron.
Question: Is Budget Blinds a good franchise?
Answer: As a brand, Budget Blinds has consistently bagged prestigious industry accolades, among them the coveted Top Innovative Franchises for 2017, featuring in the Top 200 Franchises, among many others. So, it is definitely a good franchise.
Final Thoughts
Budget Blinds has consistently attempted to be responsive to the needs of its clients, struck complementary partnerships, including with tech companies in tandem with changing technological needs, and even given back to society through various outreach programs.
However, it needs to tighten the supervisory role of its local business as some franchise's carefree approach, and unresponsive service reflects negatively on the company. It may also need to re-adjust its pricing to better meet, similar to those of IKEA, more people's budgets.
Overall Budget Blinds has a pretty solid reputation and stocks such a vast collection of blinds that will likely match any homeowner's unique preference.