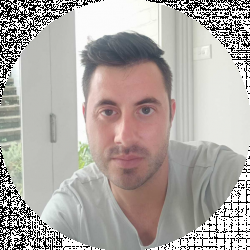 Latest posts by David Borgogni
(see all)
Our 3 Day Blinds review seeks to examine how well the window treatment company strives to make the necessary but rather taxing task of window treatment easier and more convenient for homeowners.
So if you are out to replace, redecorate or even decorate a section of your home and are considering 3 Day Blinds, this review will be helpful. Our in-depth, balanced, and objective guide has somebody, just like you, in mind.
We shall start the review with a brief history of the milestones 3 Day Blinds has made since inception, then dive into the products and services they offer, the state where they are found, and of course, their pros and cons.
We shall then review how you can order from 3 Day Blinds, assesses how satisfactorily their customer service is, sample what users are saying about the quality of their products,
professionalism, cost, and diversity.
To make it more informative, we shall contrast what 3 Day Blinds offers against other reputable window treatment companies, just in case you need to compare. We shall finally sign off with a verdict on whether they are worth the reputation they are accorded. Let's start with a brief history;
Who are 3 Day Blinds?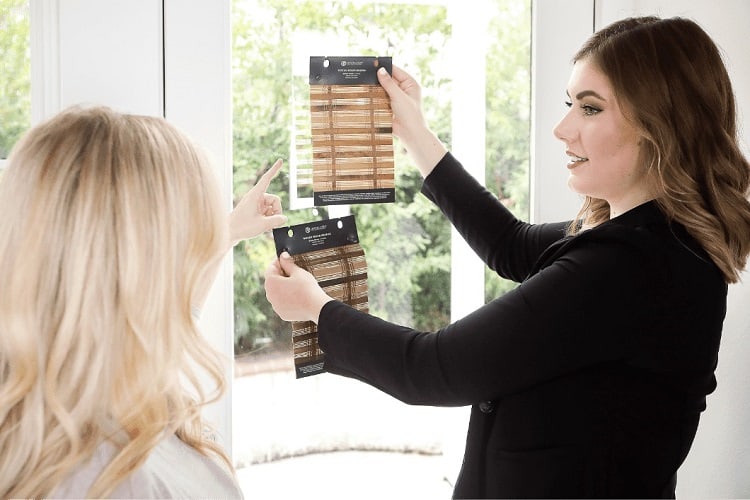 3 Day Blinds started back in 1978 in California, where it started as a 3-day mini blinds manufacturer, hence their name 3 Day blinds.
But decades later, they are yet to change it to reflect the diversity of products they offer.
Over the years, it has grown its services to include more products and services, including shades, curtains (skip to the best soundproof curtains), drapes, and shutters. And yes, you are forgiven for having wrongly thought of the company as dealing in blinds only.
Their journey hasn't been all rosy either. Through the years, they have had to weather a recession, make services and products available online, and fight stiff competition from other equally ambitious companies.
They attribute their continued success to the passion of their staff, superior client experience, integrity, delivering beyond expectations, and a team glued by unity of purpose. And this is implicitly captured in their company slogan;
"We Design, We Measure, We Install, You Relax."
The company's ultimate goal is to make the window treatment and installation process easy, convenient, and hassle-free. This is by severing third-party companies and amalgamating all the processes of shopping, buying, and installing window treatment into one company.
Products by 3 Day Blinds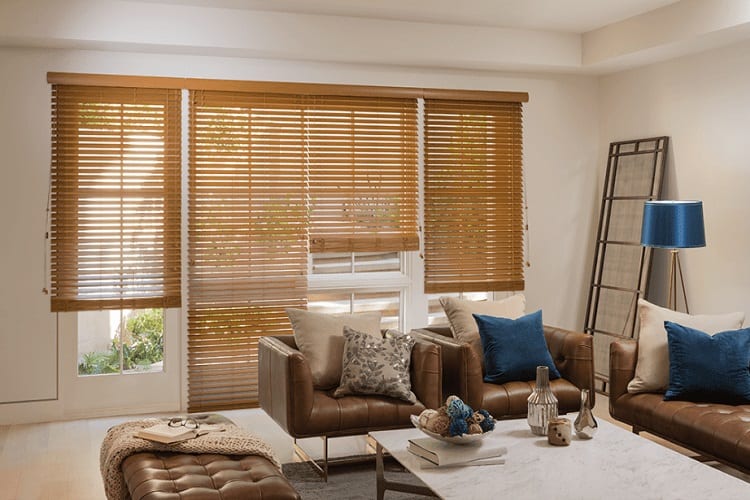 3 Day Blinds products are uniquely manufactured for each home. For them, no two clients, or houses for that matter, are the same. This is one of their competitive advantages
compared to traditional brick-and-mortar companies or even most online companies.
The company stocks three main brands, which are their in-house brand, Norman and Somfy. Among the products they have on offer include;
Customizable window blinds
Just as the company name suggests, 3 Day Blinds has, over the past 4-decades of its existence, perfected its window blinds (see our guide on the best bamboo roll-up blinds) offering. As of now, they offer end-of-the-range quality blinds that come in a variety of colors and styles, with each made to suit a unique lifestyle and functionality.
The blinds are equally diverse regarding the material they are made of, including some from faux wood, vertical blinds, vinyl blinds, and mini metal blinds. You can explore their full range here for a more personalized offering.
To live up to their slogan of having the client relax, they send their professionals, with an average of 10 years of hands-on experience, to your home to listen to your needs, measure your window space, and build you a custom blinds plan for free.
Custom Window Shades
For clients that need to redesign their homes into a cozy and stylish space, the company has a simple and convenient process.
Simply schedule a free in-home consultation with their experts to guide you through a high-touch, white-glove service from consultation to installation.
Their shades will most definitely give your home that professional classic or contemporary touch based on the style you choose. Among the styles they offer include Woven wood shades, Roman Shades, roller shades, horizontal shades, and cellular shades.
Window Shutters
3 Day Blinds is also in the business of window shutters, a classic mainstay design that has been around for centuries. Their shutters come in hand in areas needing high moisture sections or those that need more light control.
According to the company, they have made to order shutters elegantly designed to give your interior space that stylish finish you can boast of. The shutters, just like the blinds, come in a variety of colors and finishes.
Curtains/Drapes
Whatever your needs are, 3 Day Blinds have the prerequisite experience and human resources to meet your very unique needs. Their drapes or curtains (here are the best thermal to consider), or both, are a sure way to exceptionally transforming your interior décor into your selected style.
They come in a variety of patterns, panels, decorative hardware, lengths, and colors. Book your free in-home design consultation to start your interior décor transformation journey here.
Services by 3 Day Blinds
The company also has other services that have been built into the design process. These services can be paid together with the other products or paid separately should you have designs already. These include;
Design Consultations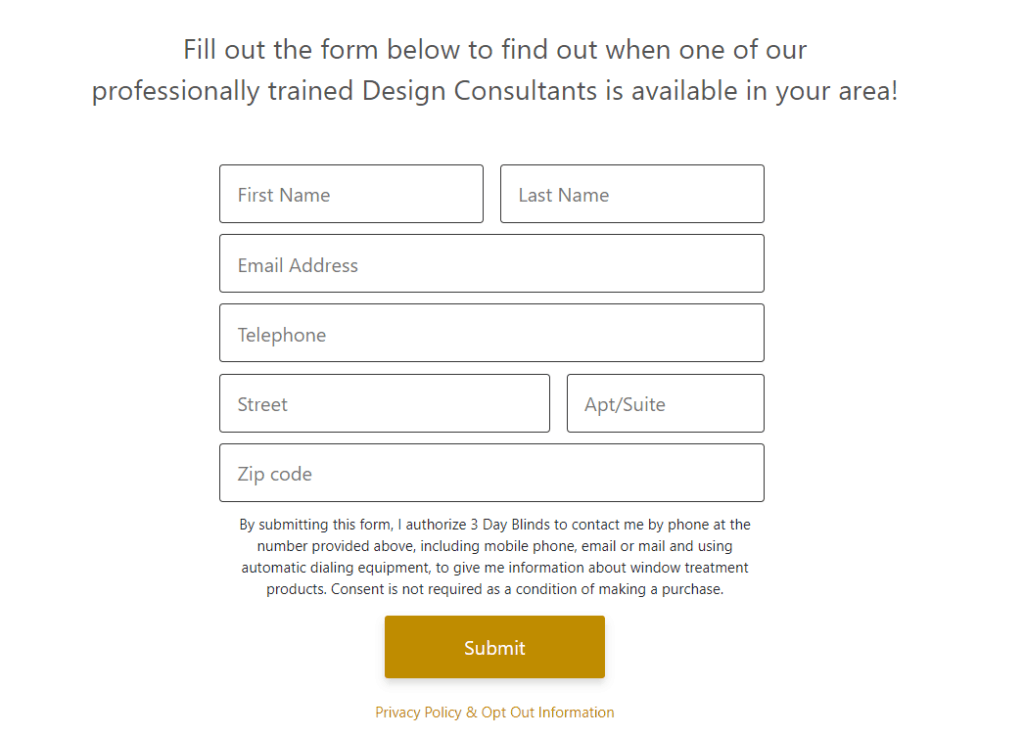 The company has enlisted the services of veteran experts with an average of over 10-years' experience.
The experts are well versed with both the classic design styles as well latest contemporary design styles available in the design world. You can browse through each expert's portfolio on the company's website.
The experts are backed by a responsive and friendly customer care team that will see that all your design needs are promptly and satisfactorily met.
Window Treatment Installation
True, you can do the installation by yourself, but it is always easier said than done. This is why 3 Day Blinds have a dedicated team of experts to take that setup stress off your mind and hands.
Simply reach out and book an appointment, then sit and relax, is what they advise.
Motorization and Home Automation
To keep up with changing needs and times, 3 Day Blinds now offer motorized window treatments. These new additions to their list of services targets clients looking to fully or partly automate their homes.
Like the other services they offer, the company will schedule a home visit, measure, design, and install motorized windows for your home. Read more about their motorization and automation services here.
How to Order from 3 Day Blinds
Although implicitly stated in their core mission, the ultimate goal of 3 Day Blinds is to make the window treatment process convenient. But how exactly do they do this?
Step 1: Free in-Home Design Consultation
On their website, request a free in-home design consultation by either submitting a form or booking an appointment via call at your convenience via 866-491-.2503
The company will then schedule an appointment with you, depending on your location, to visit your home for further guidance.
The company has over 250 experts spread across different states. In terms of locale, their diversity ensures that each expert has a firm understanding of their assigned state to better offer an informed and personalized service.
On the day of the visit, the expert will bring a miniature showroom with built-in swatches and blind systems. The swatches have reams of replicas of the colors, patterns, and designs the company stocks.
This is to give you a first-hand experience of what your window will look like or feel like at the end of their process.
It also gives you a chance to get meaningful input and insights from the experts in the field as to what your drape, curtain, shade, blind, or shutter ought to look or feel like after installation.
The miniature showroom is a sharp contrast to the virtual 3D showrooms offered by other companies. The consultation is free and does not obligate you to commit to buying anything.
Step 2: Measurements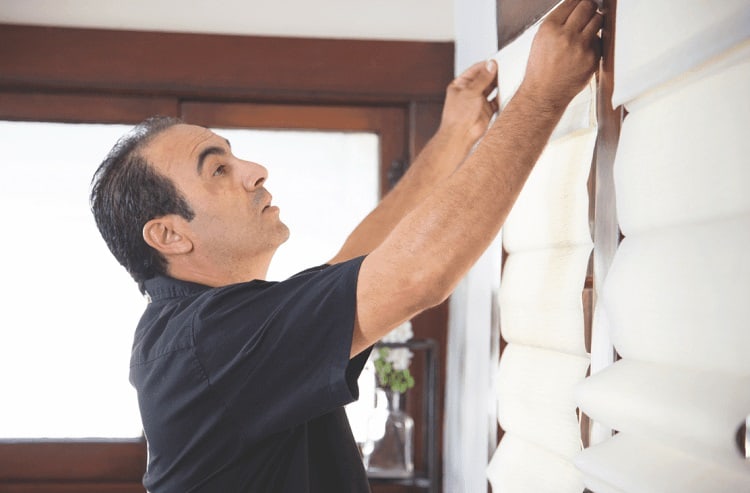 After you select your preferred design, color, and material, the expert will then get the measurements of your window and give you a quote of what it will cost to design and install your preferred window treatment.
The move to have their expert take measurements buffers you, their client, against possible errors should the measurements come short of your window size.
Step 3: Manufacturing
Upon order confirmation, the company will process your order and have everything you need in 3 Days.
Step 4: Installation
The company will then have one of their experts install your window treatments. Should you be short on funds, there is the option of the client installing the treatments by themselves, but of course, with the help of their helpful resources and guides.
The upside to having them do the installation is that the company fully covers any faulty installation.
How Much Does 3 Day Blinds Cost?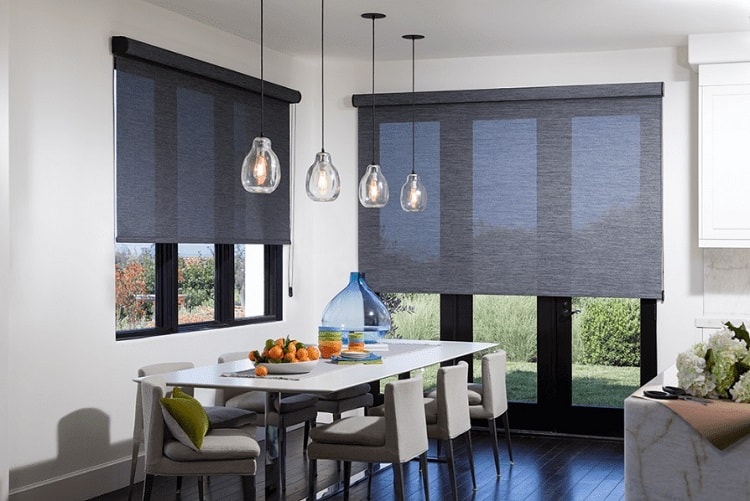 3 Day Blinds has no fixed pricing for any service or product they offer. This is because most of their products and services are customized and personalized per each homeowner's needs.
The total cost for your window treatment will mainly depend on;
Product material
Style
Size
Pattern
The cost may also vary depending on whether you choose to use their installation services or not. However, if you have a fixed price in mind, you can let them know of the budget, and they can walk you through how best to meet your needs within your specific budget.
Another alternative payment option is the financing plan the company extends to its clients. The plan allows their clients to manage the treatment process based on qualification for interest or no interest payment plans.
Availability
3 Day Blinds have consultants spread across the country, including Washington, DC. On the company's website is a full list of states where you can get a consultant within your region.
For those who would rather have a one-on-one discussion at their showroom, you can visit their Chicago showroom, where all the company products are on display.
Those pressed on time or where a consultant isn't within reach can schedule a virtual appointment with them through the company website. Here is a breakdown of where 3 Day Blinds consultants operate from:
Arizona
California
Colorado
Connecticut
Delaware
Florida
Georgia
Illinois
Indiana
Maryland
Massachusetts
Michigan
Minnesota
Missouri
Nevada
New Hampshire
New Jersey
New York
Ohio
Oregon
Pennsylvania
Rhode Island
Texas
Virginia
Washington
Wisconsin
Customer Service
3 Day Blind has been around for decades now. In the course of their existence, they have managed to build a reputation that their competitors may not easily match.
Among the accreditations the company has to its name include an A+ rating by Better Business Bureau. But this doesn't necessarily mean that they are without a few unsatisfied clients.
Across different consumer review sites is a mixture of both positive and negative comments.
Those vouching for the company happily rate the company 4 to 5 out of a possible 5 points.
The customers note the company's selling points include an extensive variety of colors, patterns, materials, and a very knowledgeable expert base.
Other contented customers were impressed by the company's dedication to child safety, generous warranty, and hassle-free processes.
Those who felt that they got a short end of the stick note that the company may at times take longer to process an order, have unresponsive customer care and are way too costly compared with walk-in stores.
Below are real reviews from two of their clients from Trustpilot;
Big Mac
"I called 3 Day "customer service" twice and was on hold for 30 minutes each time before finally giving up waiting for "the next available agent………….TERRIBLE product and even worse customer service!".
John
"Everything went so quickly and smoothly. The price was alright, and the staff was amazing!"
3 Day Blinds Pros and Cons
Pros
Customized and individualized designs.
All in services of measure, manufacture, and install.
Knowledgeable team.
Dedicated to child safety.
A vast array of choices in terms of color, material, and patterns.
They offer expert design advice.
Cons
Some products are not available in 3 days.
No sample pricing
Not available across all the states
Alternatives to 3 Day Blinds
Blinds Galore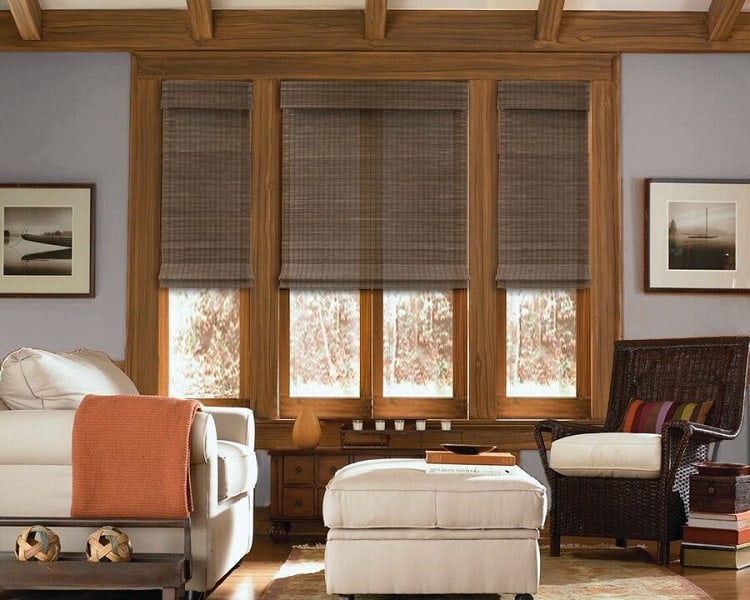 Blinds Galore is a family-owned company that was founded in 2004. The company specializes in the window treatment business (check out this mini corded blinds guide) and has diverse patterns, materials, and colors for selection by their clients.
Unlike 3 Day Blinds, Blinds galore gives the client 15 free samples and an approximate cost of what their products cost. They also allow the client to take the measurements of the spaces, fill them online and interactively tweak them as they wish before making the purchase decision.
They occasionally run discounts during which most products can cost up to 50% less the retail price. Unlike 3 Day Blinds, though, they do not offer installation services but instead, have a detailed resource section with helpful tips on how to install.
Upon processing your order, they will ship all your products at zero cost, zero sale tax, and extend a limited warranty to you. For more information, visit Blinds Galore.
Blinds Chalet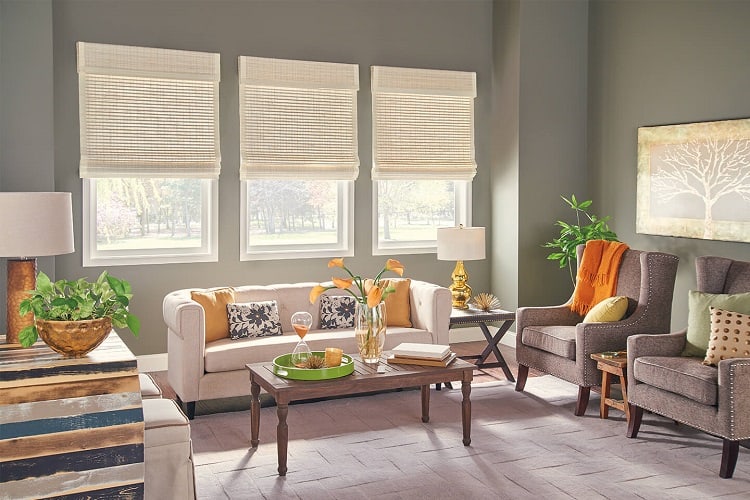 Blinds Chalet was incorporated in 2007 and offers its window treatment services within the US. Like Blinds Galore and 3 Day Blinds, the company has a wide variety of colors, materials, and patterns for most of its products.
One unique distinction from its competitors is its dedication to commercial and bulk consumers. Among its unique selling points include free upgrades it extends to its clients, custom-made blinds, free shipping, and high-quality products backed by a customer service center that is available around the clock.
To better its competitive edge, the company also offers periodic discounts and has resources to help consumers repair or even install various window treatments. To get a more detailed feel of what they have on offer, you can check them out here.
Frequently Asked Questions
Question: Who manufactures 3 Day Blinds?
Answer: Until its acquisition by Hunter Douglas, 3 Day Blinds manufactured 80% of all its products and only outsourced 20%. The company still exists as a standalone business and is headquartered in Irvine, CA.
Question: Is 3 Day Blinds really 3 Days?
Answer: Unfortunately, no. Some products may take longer than the 3-day guarantee the company promises.
Question: Is 3 Day Blinds the Same as Next Day Blinds?
Answer: No. Next-Day Blinds closed shop and permanently ceased operations. 3 Day Blinds, on the other hand, is decades old and specializes in various window treatment products and services. The latter absorbed some of Next Day Blinds employees when they were laid off following the company's decision to cease operations.
Final Thoughts and Our Verdict
Window treatment has come a long way to be able to offer automation and motorization. Prior to this invention, homeowners were stuck with what their designers thought best served the purpose of the windows.
But with the evolution of window treatment and increase in the number of companies comes another problem, how do you choose one company over another?
Well, this boils down to personal choice, budget, availability, and variety. One company that has been able to score on most, if not all, of these fronts is 3 Day Blinds.
The company offers flexible, customized, and convenient ways to shop, buy and install window treatments. Its model of having knowledgeable experts measure, give a quote, design, and ship and install window treatments is able to meet the client at their point of need.
Other than this, it also offers flexible financing plans or even adjusts to work with your set budget. On the flip side, though, some of its products take longer to be shipped and have pricier products and services.
Overall though, they offer white glove services, are experienced, and do offer value for money. Hence if you're looking for blinds, 3 Day Blinds is definitely worth considering. Here is where you can get 3 Day Blind services and products.