Latest posts by Erin Jamieson
(see all)
When it comes to window coverings, curtains have always been a classic way to add decor to a room. But brands like Sun Zero are guiding consumers to buy not just for style, but as a way to save on heating and cooling costs. 
Curtains can insulate a room by reducing drafts. But brands like Sun Zero are making a name for themselves, with a focus on blackout and insulated curtains. In many parts of the country, air conditioning is a big cost, with an estimated price tag of $29 billion to homeowners every year, according to the Department of Energy.
Heating is a problem in winter, too. From 2018-2019, the average household in the Midwest spent over $1,300. And while curtains are by no means the only way to reduce these costs, costs are increasingly playing a factor in how Americans select curtains. 
One of those curtain brands that have come to the spotlight is Sun Zero. Sun Zero curtains are sold in big-name stores and offer curtains at affordable prices with modern styles. But there's more to them than meets the eye. 
This guide will tell you about Sun Zero curtains, how to select them, and my tips for the best Sun Zero curtains in 2021. 
What are Sun Zero curtains?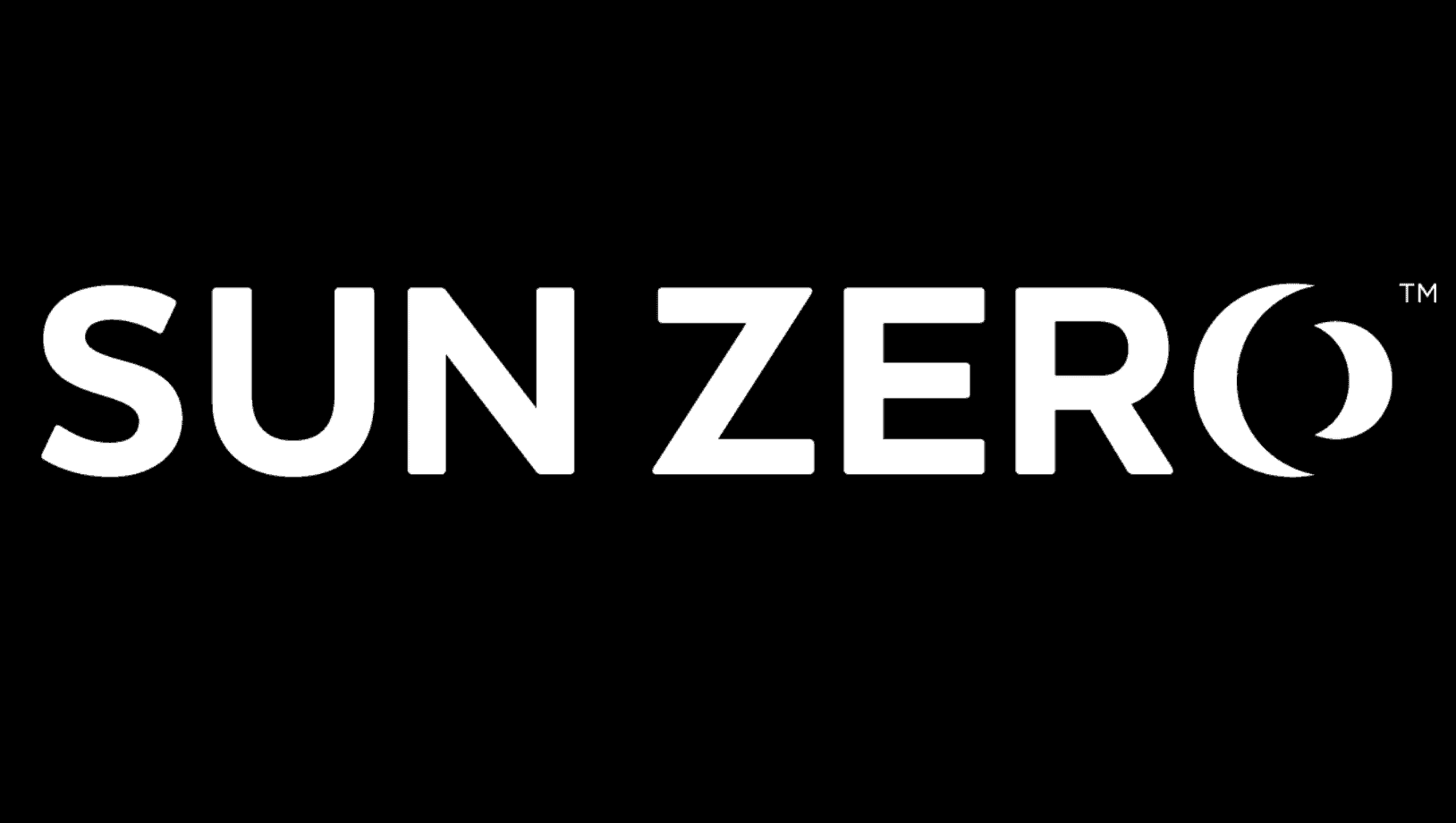 Sun Zero curtains are a popular and affordable brand that offers both room darkening and blackout curtains, though they are most well known for their blackout curtains. Their motto, "where fashion meets performance," says a good deal about their focus. While Sun Zero offers modern designs and playful patterns, they also focus on designs meant to add privacy, insulate, and address the needs of homeowners. 
With a focus on modern performance fabrics and technology, the curtain company is actually owned by Lichtenberg, a parent company that encompasses many well-known windows covering brands, including The Big One, Sonoma, Mainstays, Home Expressions, Allen and Roth, and more. 
Lichtenberg has been in business since the 1930s and is well known and respected. The quality of products they sell does vary by brand, but they are widely known as versatile, modern, and affordable (but not as cheap as some competitors). 
Where are Sun Zero curtains sold?
Sun Zero curtains are sold both in stores and online. While you need to check with your local store to see what selection they offer, you can shop for Sun Zero curtains at Kohl's, JCPenney, BedBath and Beyond, Target, Home Depot, and Amazon. This points to their popularity, as well as how much room you have to find the best Sun Zero curtains for you. In my opinion, Home Depot has the best selection, but you can find great options elsewhere too. 
Just be careful that you're buying from the original or reputable seller if you're shopping on Amazon, as you'll also find some third-party listings. 
Are Sun Zero curtains any good?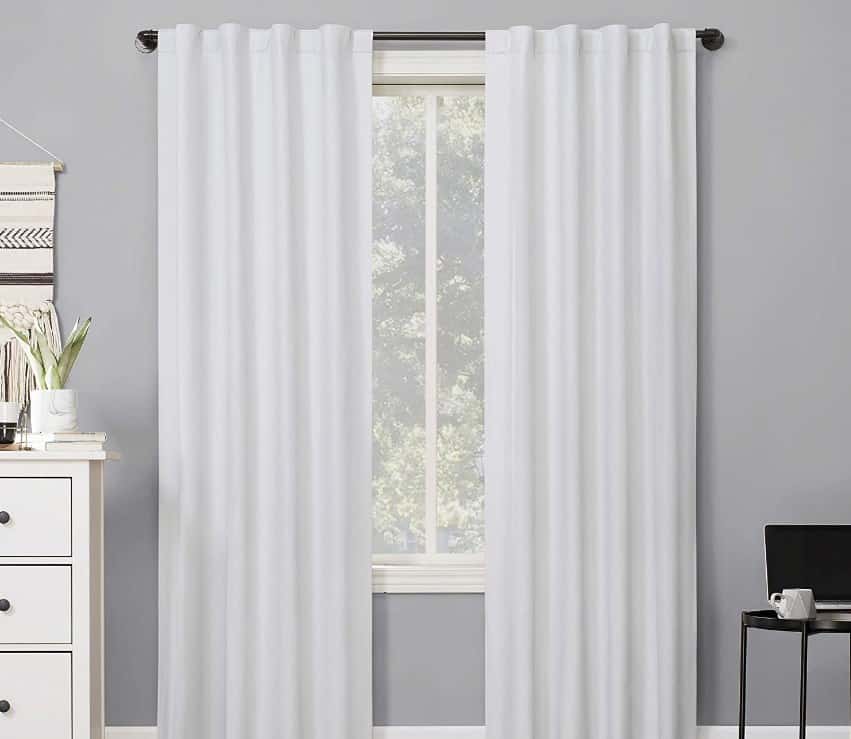 As is true for any curtains you're shopping for, the best curtains depend partly on your needs. You should consider your budget, style preferences, and lifestyle. While not all Sun Zero curtains are created equal, Sun Zero curtains, especially their blackout curtains, regularly make lists for the best curtains for the calendar year.
Most Sun Zero curtains average 4 to 4.5 out of 5 stars from consumer reviews. They're a nice balance of quality per price. While they don't use the very most expensive fabrics and aren't the most unique designs available, they offer some great features for a reasonable price. All that said, there are other factors to consider. 
Are Sun Zero curtains insulated?
One great feature about many highly-rated Sun Zero curtains is that they offer insulation. Insulated curtains can keep your energy bills down and keep your home more comfortable. However, not all Sun Zero curtains offer additional insulation. 
Can you wash Sun Zero curtains?
Sun Zero curtains are likewise popular because they're easy to care for. While many blackout curtains must be washed by hand, Sun Zero curtains often are machine washable and some can even be tumble/ gently dried. Of course, you should always check the specific directions for the curtains that you've bought. 
How do you iron Sun Zero curtains?
The downside is that Sun Zero curtains do in fact wrinkle. To reduce wrinkles, your best bet is to hang them to dry. If you're using a washing machine, you can try a gentle or rinse cycle to reduce wrinkles. It's also best to avoid leaving Sun Zero curtains in the washing machine for a long time. 
Are Sun Zero curtains toxic?
One concern many customers have about Sun Zero blackout curtains and many blackout curtains, in general, is that they are toxic. This has some truth to it, but not to the extent that some believe. 
Blackout curtains are often made with VOCs. VOCs are used in many common home improvement products, including paints, aerosol sprays, and cleaning products. VOCs are known to irritate the eyes, nose, throat and may cause nervous system damage in excess. 
VOCs are commonly found in blackout curtains, but not to levels that health experts consider to be dangerous to human health. Keep in mind that many clothes which are polyester also contain VOCs. When installed properly, they are not known to likely cause health issues. However, you can learn more by reading about blackout polyester curtains toxicity here. 
An alternative to pure polyester blackout curtains is curtains that use Oeko-Tex certified fabric. 
In short, Sun Zero curtains should not cause harm if used and installed normally, but you can also do your own research to decide what option is best for you. 
Sun Zero Curtains: My Picks
Now I'll give you my picks for the best Sun Zero curtains you can buy in 2021. My selections are based upon certain features, overall value, and customer ratings. I've included a variety of features and styles so you can find the best Sun Zero Curtains– whether you're looking for room darkening or blackout options. 
Sun Zero Blackout Curtains
Textured draft shields, streamlined thermal liners, and fleece insulation are just a few of the features of Sun Zero blackout curtains. Perhaps one reason Sun Zero has become such a big name is that they often add extra features for better insulation, but still at an affordable price. 
There are also styles to consider. Not only does Sun Zero carry indoor and outdoor blackout curtains, but these are styles that would fit in any home. While most blackout curtains lean more towards plain, solid colors, the design is contemporary and classic, with a pleasing array of colors to choose from. 
Sun Zero Woven Thermal Blackout Curtain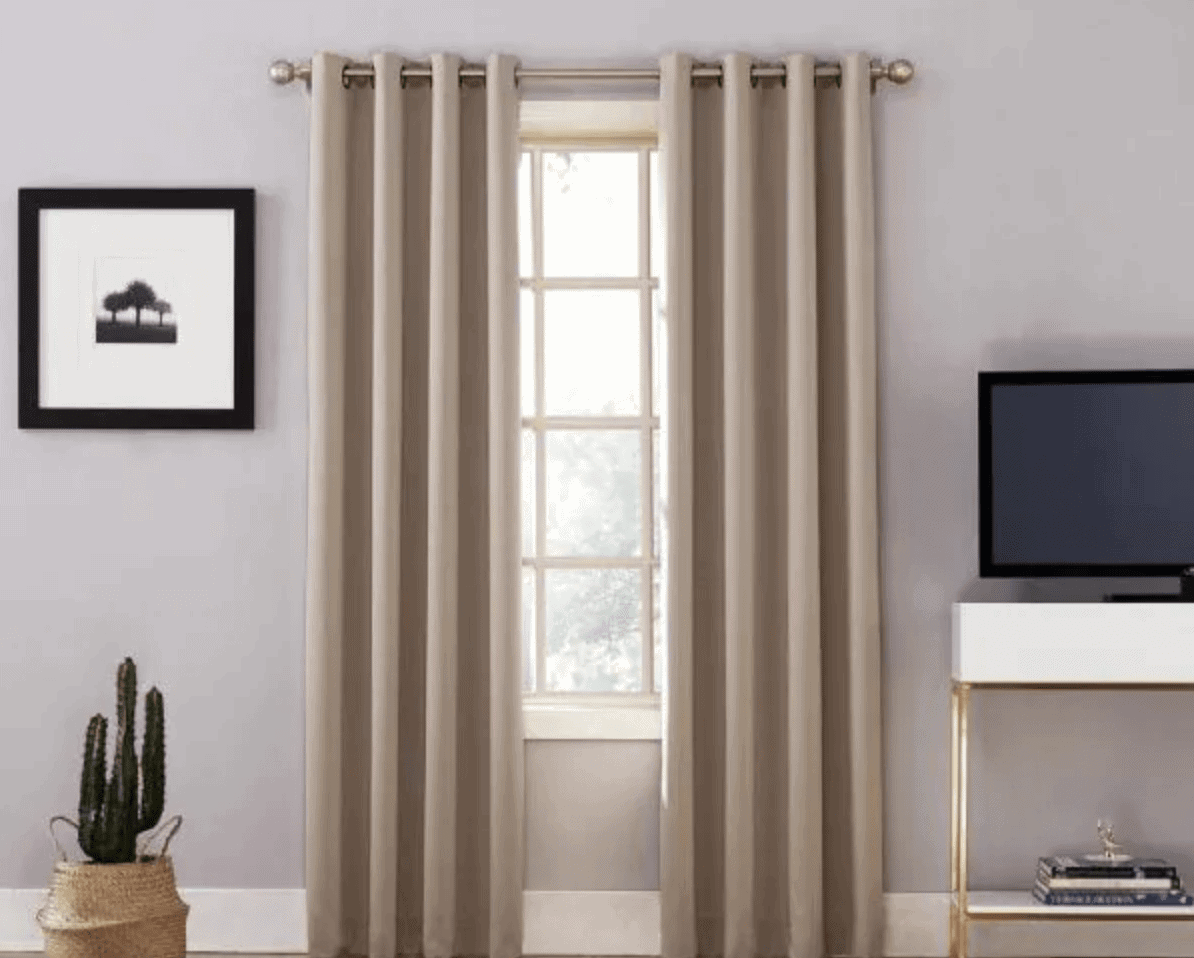 Priced under $20, it's little wonder that these Sun Zero curtains are among the best rated. The unassuming curtains come in black, coal, haze, mushroom, or stone and are machine washable. The simple blackout lining protects against UV rays and gives you the privacy you need. It's also been lab-tested to block out 100 percent of incoming light, and reduce energy loss by as much as 50 percent, and noise by as much as 35 percent. This is my favorite option for a budget-friendly curtain from Sun Zero. Buy Here.
Sun Zero Tyrell Tonal Texture Blackout Curtains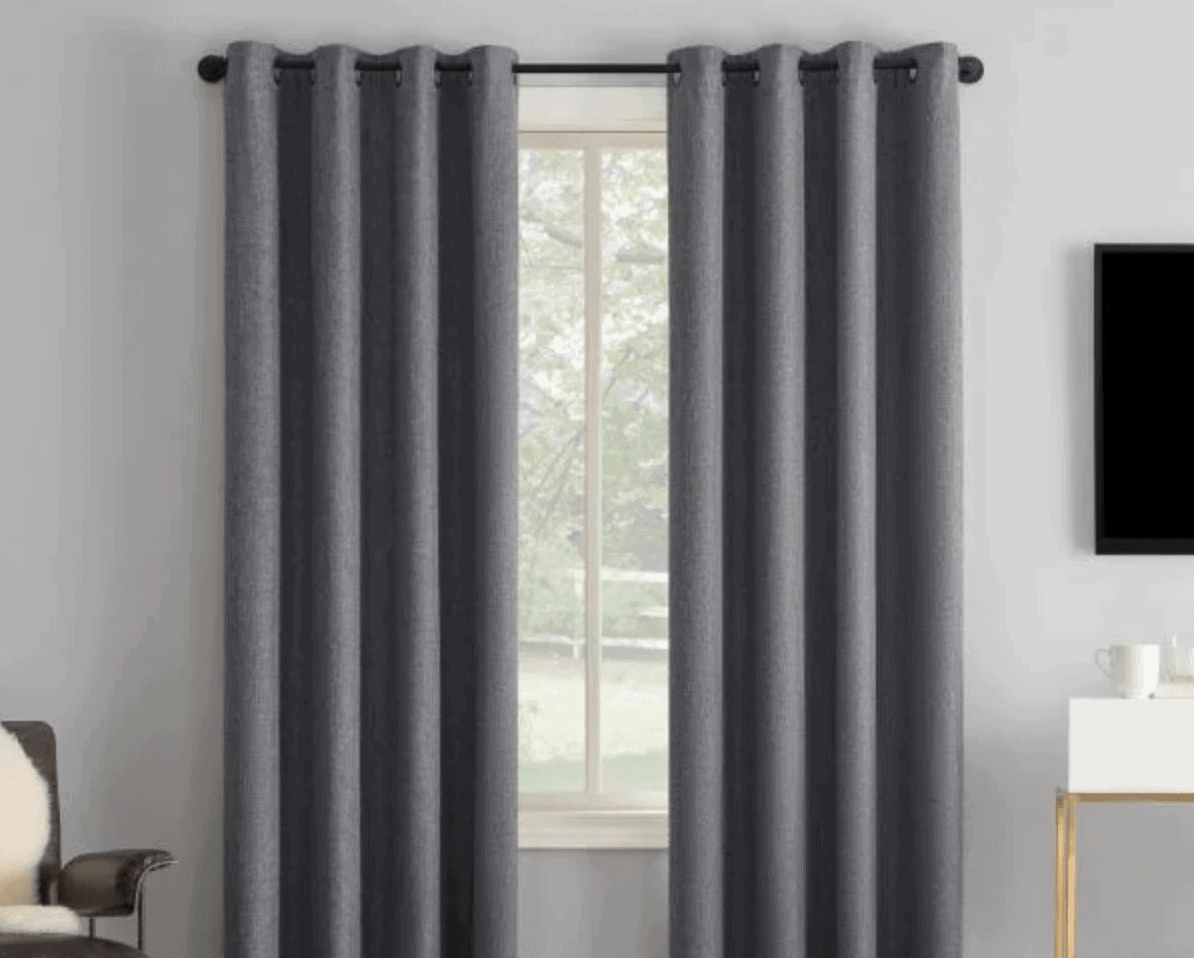 If you have a slightly roomier budget, these Sun Zero blackout curtains are a fantastic pick. A tonal texture adds just a little bit of contemporary style. But it's the features of these blackout curtains that make them worth the price. A draft shield with fleece insulation provides greater temperature protection and noise reduction. You'll enjoy the same 100 percent blackout protection and you can still wash these grommet panels in a machine on a gentle cycle. Available in ecru, fig, navy, olive, sterling, and white. Buy Here. 
Sun Zero Cyrus Thermal Blackout Back Tab Curtain Panel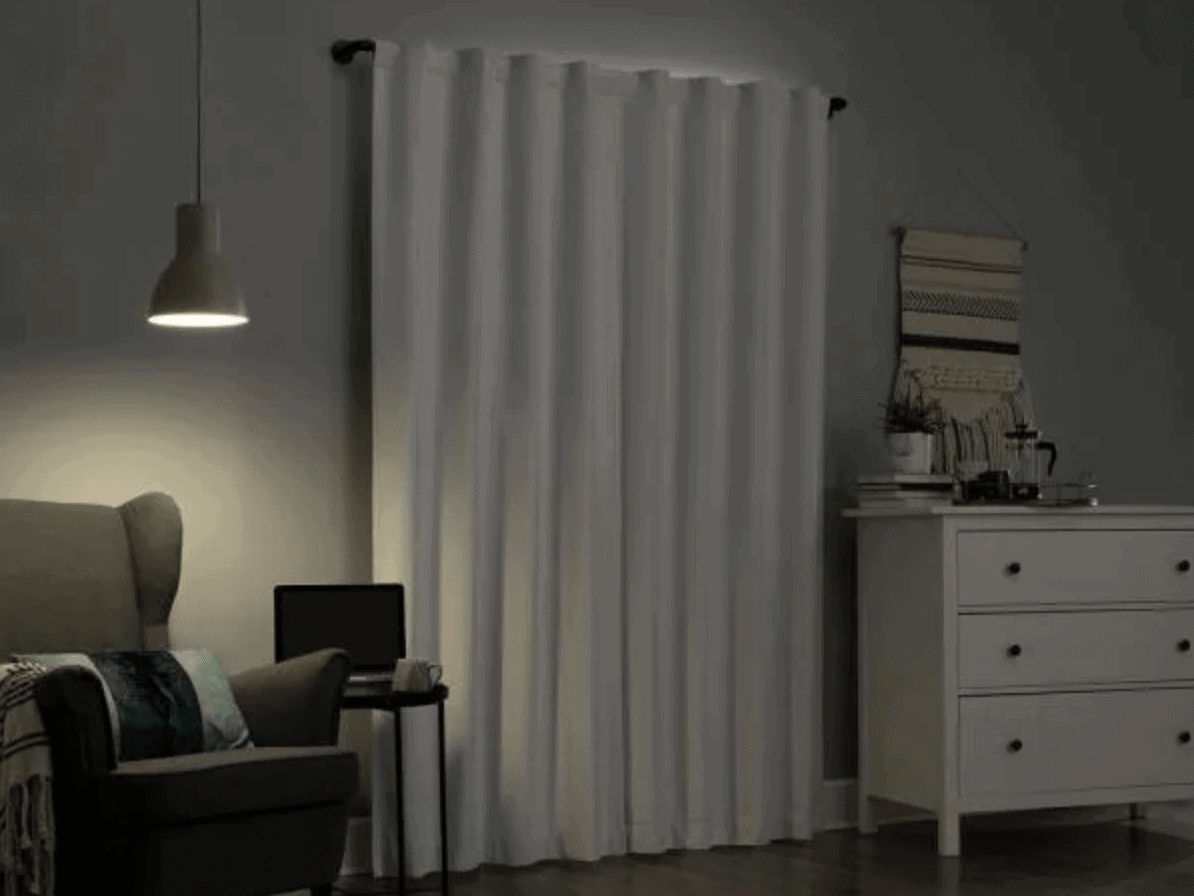 These Sun Zero curtains come highly rated and are a nice middle ground between the cheapest and most expensive blackout curtains. Tested to provide 100 percent light-blocking, noise reduction by 30 percent, and energy loss by 30 percent, these make for comfortable curtains year-round. Useful also for reducing glare from TV screens, the hidden back tabs make for easy and contemporary installation. Available in blush, charcoal, cocoa, gray, misty blue, navy, olive green, silver-gray, stone, teal, white, and white red; Buy Here. 
Sun Zero Thermal Extra Wide Blackout Curtains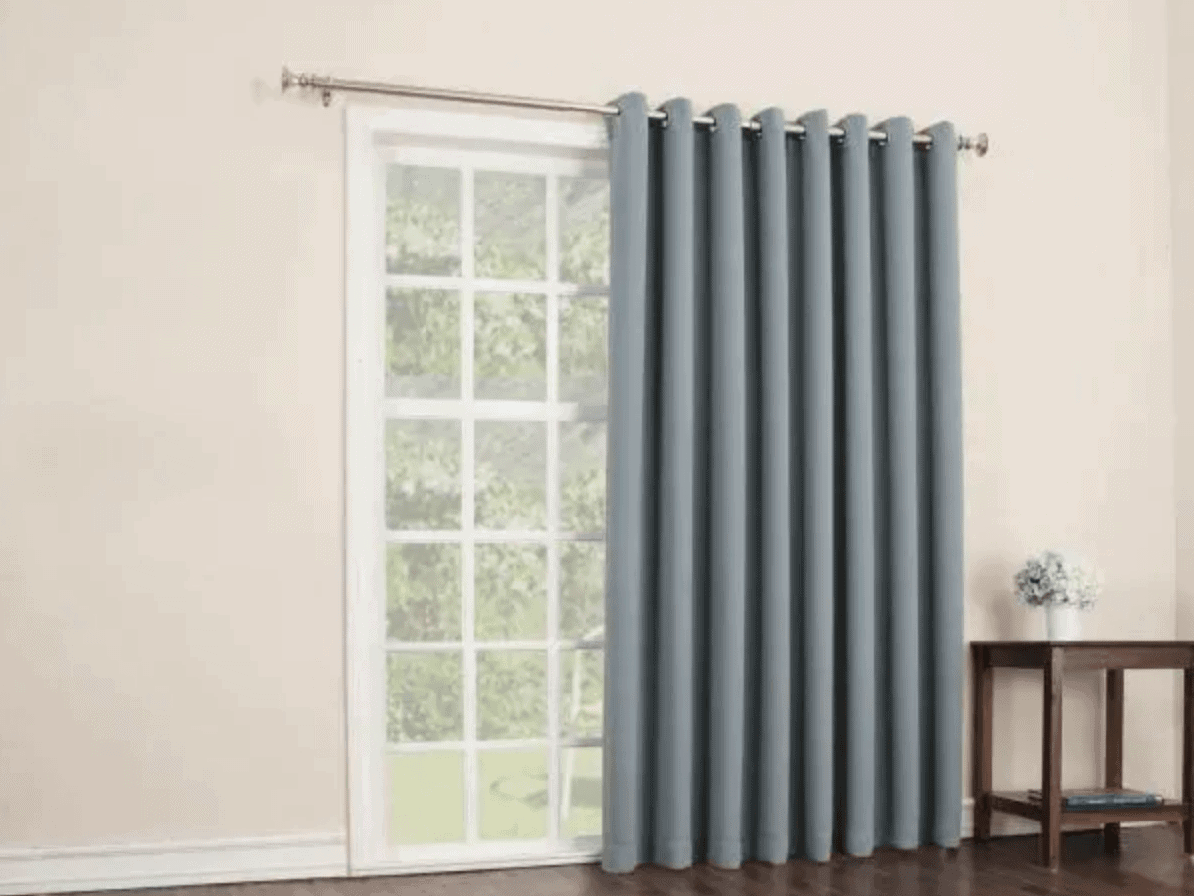 These Sun Zero curtains are not perfect–they block out almost all lot, but not 100 percent like other options. But they're still a solid option for both extra wide windows and sliding patio doors. A woven style is paired with a grommet top for a clean, contemporary look. Like other Sun Zero curtains, it's relatively helpful for reducing noise and keeping your home cooler or warmer. These also come with a wand for easy opening and closing. Available in barley, black, charcoal, chocolate, mineral, navy, red, and stone; Buy Here. 
Sun Zero Room Darkening Curtains
Use room darkening curtains for media rooms, or anywhere glare is an issue. Room darkening curtains are the in-between option for blackout curtains vs light-filtering and sheer curtains. For this reason, room darkening curtains tend to be the most popular. Sun Zero room darkening curtains keep the same contemporary, no-fuss style that Sun Zero blackout curtains are known for. You can find a few modern patterns, but mostly the style is modern and versatile, meaning you can use these for living rooms, media rooms, and dining rooms. 
Sun Zero Solid Rod Pocket Room Darkening Door Curtains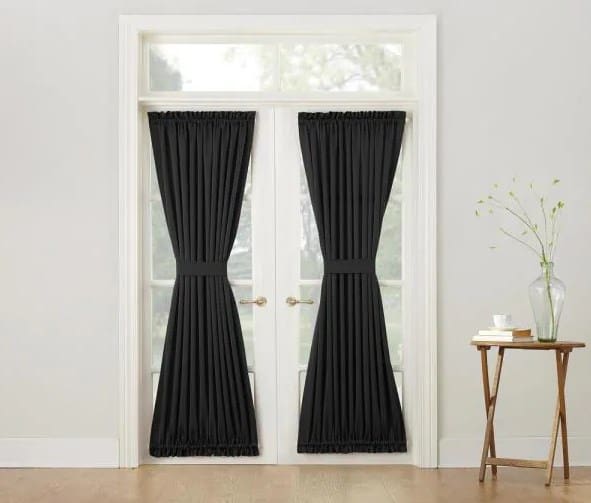 It can be tricky to find a decent room darkening the door curtain. These budget-friendly Sun Zero room darkening curtains deliver, many of the same features you'd expect from Sun Zero. These are useful for reducing light and noise and even provide a bit of insulation. The darker hues provide more privacy. The pleasing design is perfect for French doors, but other doors as well exude an understated, contemporary style. Available in navy, black, chocolate, gray, stone, and taupe; Buy Here. 
Sun Zero Solid Grommet Room Darkening Curtains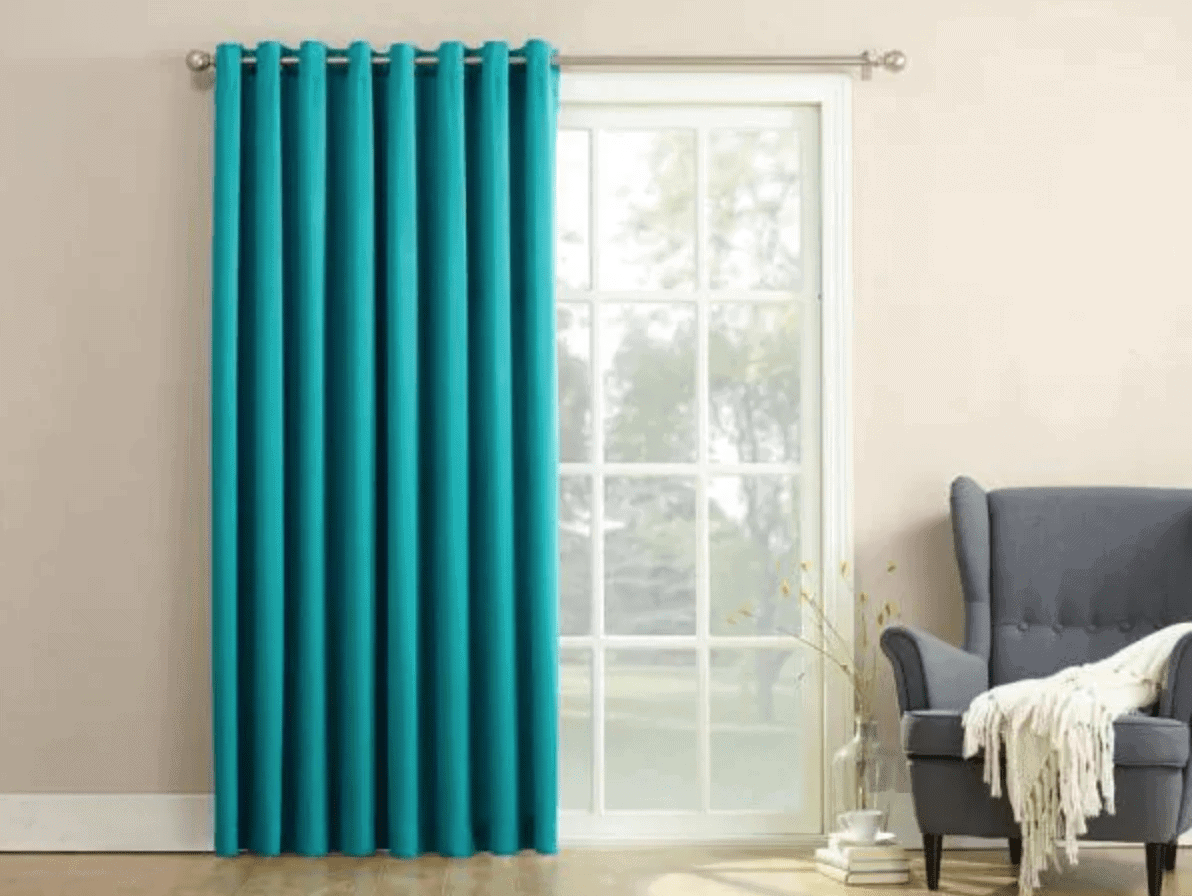 A special back coating adds privacy to these Sun Zero room darkening curtains. Meant for patio doors, you'll get a nice balance of privacy and noise reduction while saving on energy loss. The darkening curtains come with grommet top slides, a detachable wand, and both classic (gray, navy, and stone) and bright hues (marine and tangerine). Buy Here. 
Sun Zero Floral Print Room Darkening Curtains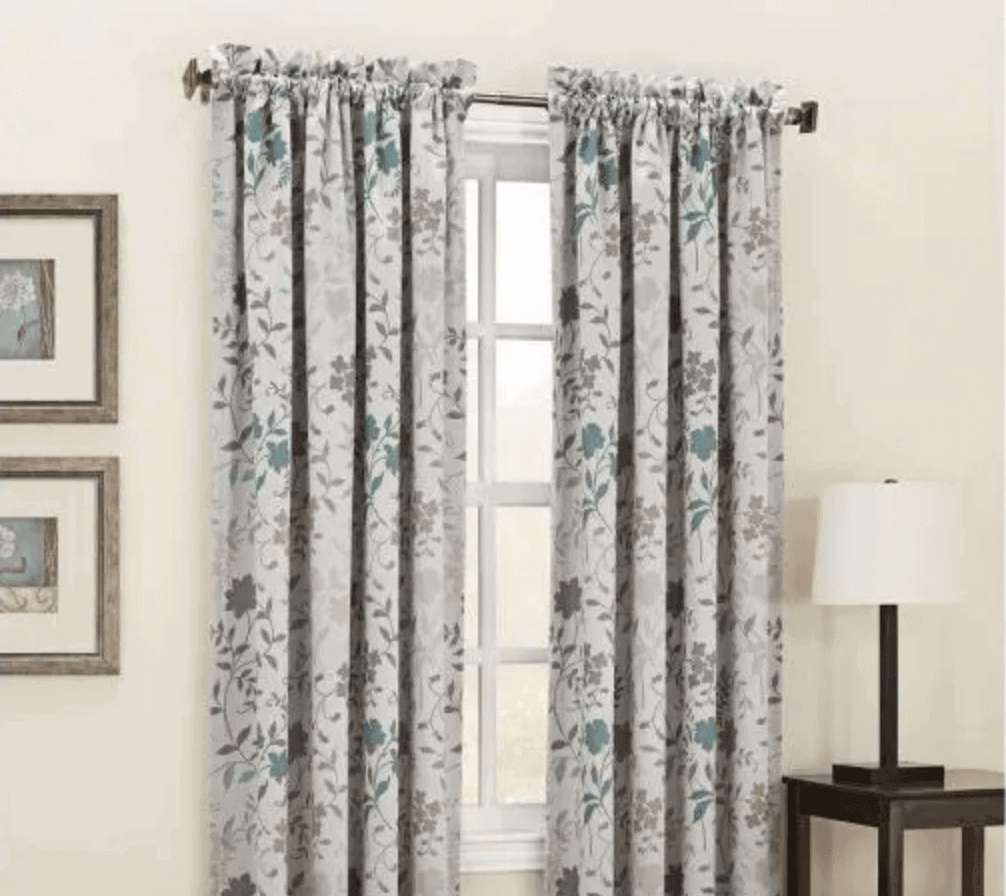 Sun Zero curtains are often solid colors. But that's not your only option. These floral print room darkening curtains follow the trend of nature themes in 2021. The blue, gray, and white print look excellent with gray, white, blue, or even bold accent walls. It's subtle enough to be versatile and comes equipped with noise reduction and improved energy efficiency. These curtains aren't quite as strong for insulation as some others, but they're a budget-friendly choice for someone looking for a little privacy. Buy Here. 
Sun Zero Outdoor Woven Room Darkening Curtains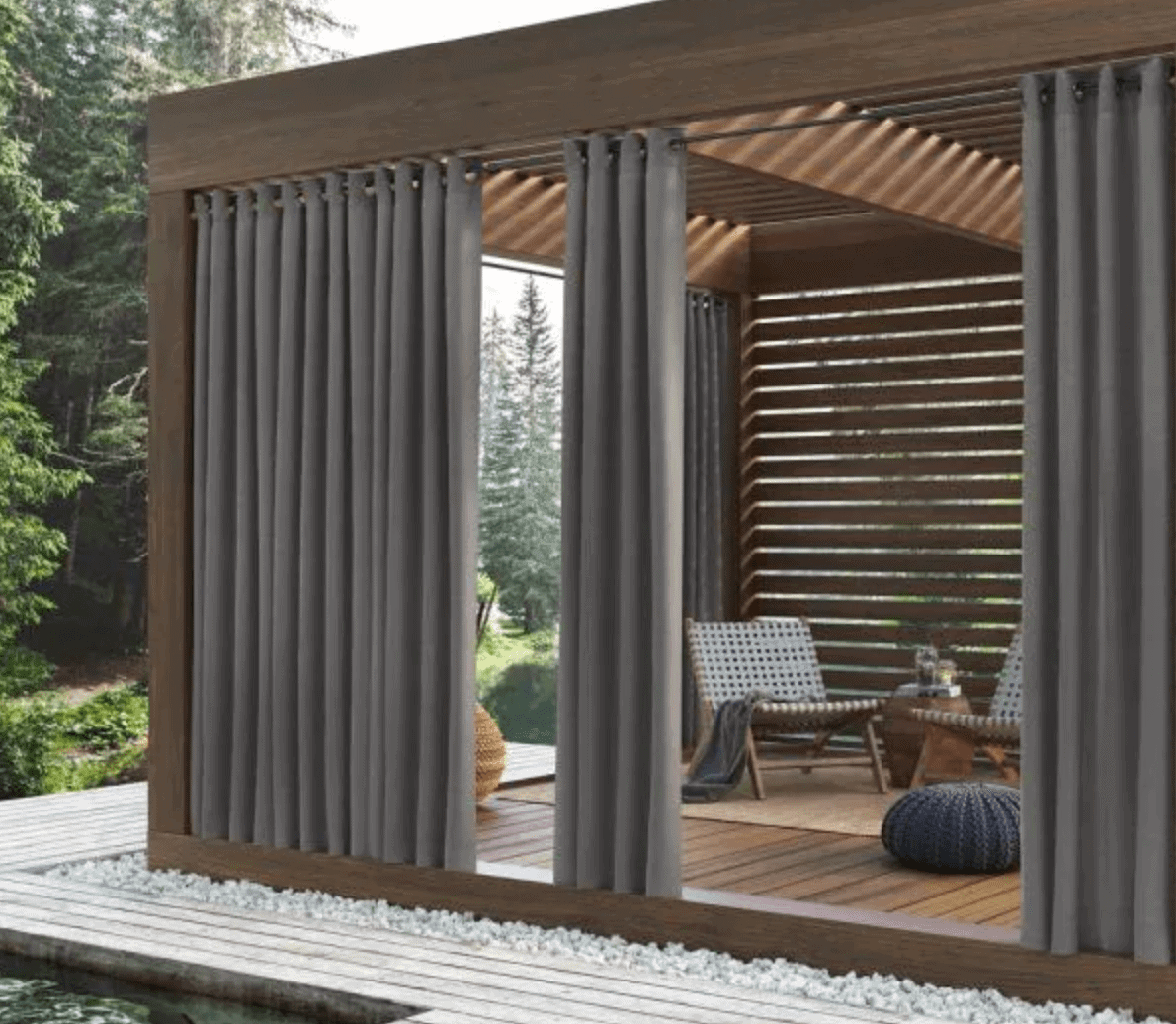 When you're selecting curtains for an outdoor patio, you have to be careful. These room darkening curtains check off many features you should look for, including mildew resistance, fade resistance, stain resistance, and water resistance. They also protect against UV rays, with a UPF of 50+, allowing you to enjoy your outdoor space with less sun exposure. Some consumers did report that they were less efficient at resisting rust, especially after a few years' use. Available in gray, linen, and white; Buy Here. 
Frequently Asked Questions
Question: Are there curtains that block heat but not light?
Answer: Blackout curtains are the most efficient for insulation. They block out heat or keep your house warmer, and can even reduce noise. But they will block out light. The best option would be a room darkening curtain that has an additional liner. This would be a balance between the two– but you still wouldn't get the same degree of insulation. One could also pair lighter curtains with blackout blinds. 
Of course, there are other options for insulating windows. Draft stoppers felt weather seals, and foam rolls are just a few of the ways you can keep your doors and windows insulated without blocking light. 
Question: Do blackout curtains keep heat out?
Answer: Blackout curtains keep heat out during the summer months and trap heat during winter. In fact, around 10 to 25 percent of energy lost from homes is from windows. Not all blackout curtains will be equally effective, but some can slash energy loss from a door or window by as much as 25 percent. 
Question: What's the difference between blackout and blackout curtains?
Answer: Blockout curtains are more commonly referred to as room darkening curtains. These also help block locks and reduce glare. Blackout curtains, meanwhile, block out almost all light to all light. 
Question: Are room darkening curtains worth it?
Answer: Room darkening curtains are the most popular type of curtains for good reason. While they don't block out 100 percent of light, they're effective for adding privacy, saving on energy loss, and reducing glare in any room. Room darkening curtains can be used in place, or even with blinds and can also add decor– with added functionality. Room darkening curtains also tend to come in more styles than blackout curtains and are a little less expensive. 
Question: What color of curtains are best for keeping heat out?
Answer: Lighter colors, especially white, tend to keep rooms cooler. But color shouldn't be your only consideration. Fabric type and thickness play a huge role, as does the installation type of your fabrics. As an interesting note, many insulated curtains can both keep your house hot and cool, depending on the time of the year. 
Sun Zero Curtains Guide: Final Thoughts
Sun Zero offers a reasonable selection of room darkening and blackout curtains. I do think you get the most for your price as you spend a little more. The budget-friendly options are reasonable choices, but the higher-cost curtains add features that can go a long way in reducing noise and light for a bedroom. 
Still, looking? You can also find great room darkening and blackout curtains at a budget to average prices through the Bed Bath & Beyond Room Darkening and Blackout Curtain collections.