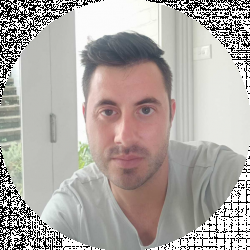 Latest posts by David Borgogni
(see all)
Installing window treatment can get very expensive, especially if you want to cover multiple doors and windows at the same time. In this guide to the best magnetic blinds, we're going to show you how to cut down on installation expenses by opting for a window treatment that is easy to install.
The term magnetic refers to the mounting mechanism these blinds use, so there's no need for drilling the wall or the window frame as magnets keep the window treatment in place. Also, these blinds shouldn't be confused with magnet-controlled integral blinds that are installed between window panes as these models utilize magnets to tilt, lower or lift slats.
Our guide to the best magnetic blinds is going to walk you through everything you need to know about these blinds and help you choose the model that meets your needs.
The 5 Best Magnetic Blinds
What are magnetic blinds?
All blinds that have mounting mechanisms based on magnets can be labeled as magnetic blinds. The lifting mechanism of these blinds can also feature magnets, which usually eliminates the need for cords.
Most models are equipped with a bottom handle that lets you raise, tilt or lower the blinds, although the exact functions vary from model to model.
Despite being a convenient solution for both doors and windows, blinds that utilize magnetic mounting mechanisms are not a long-term window treatment option as magnets get weaker over time and lose their ability to hold heavy loads.
Unlike the magnet-controlled integral blinds, the magnetic shades and blinds are installed on the outer side of the window. They're usually made of fabric or vinyl, depending on their type, but the materials that are used to make these blinds often aren't very durable.
Types of magnetic blinds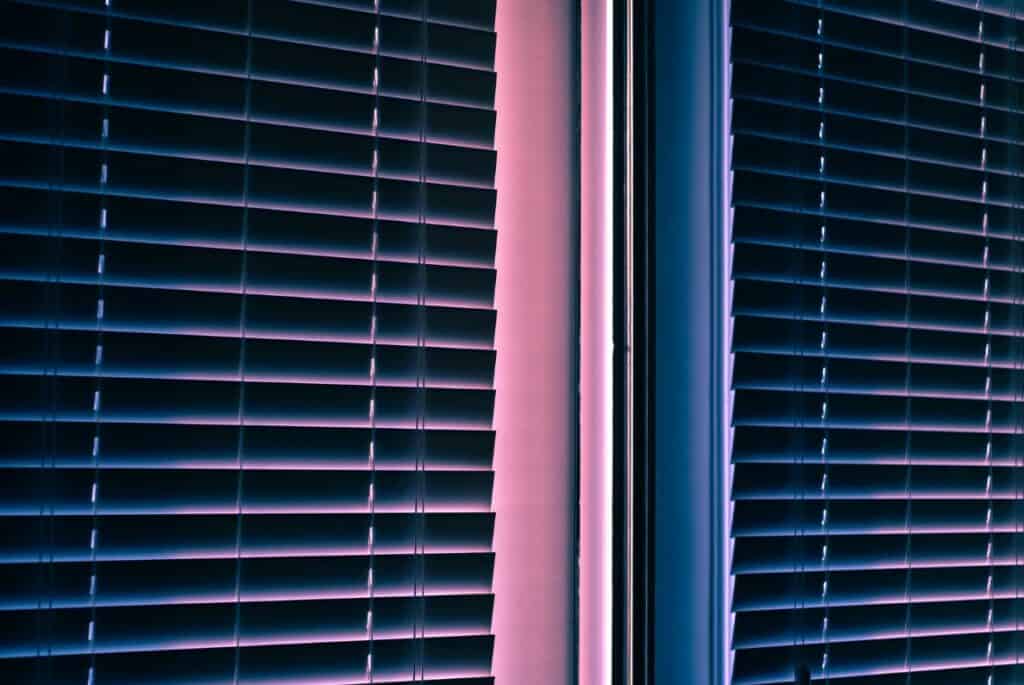 Some types of window treatments are too heavy for a magnetic mounting mechanism, so you won't find magnetic real wood or vertical blinds. Venetian and Roman blinds are the two most common types of window treatments that utilize magnetic mounting and lifting mechanisms.
Neither of these blinds types is heavy, making it possible to mount the window or door covering without fixing it to a wall. Instead, Roman blinds are usually made of linen, bamboo, cotton, or similar fabrics that are light and capable of blocking light.
Roman magnetic blinds aren't equipped with cords because they feature a magnet strip at every fold, which keeps the fabric in a chosen position. This feature makes some of the models a safe alternative to corded blinds that can potentially harm children and pets.
In terms of privacy and sunlight protection, Venetian magnetic models are more reliable than the roman version of these blinds.
Surface compatibility
Vinyl or wooden surfaces aren't suitable for magnetic blinds, as magnets can't get attached to them. Consequently, you can only use these blinds if your doors or window frames are made of metal.
Steel window frames are usually costly, which is the reason why homeowners usually opt for frames made of wood or PVC. Furthermore, steel doors aren't a common choice for residential structures due to their industrial look.
As a result, finding ways to use models equipped with a magnetic mounting mechanism in your household is often difficult as they are compatible with a limited number of materials.
Despite a straightforward installation method, these blinds are only a suitable solution for sliding patio doors that have steel frames or metal doors and windows. In addition, they're best utilized as a temporary window treatment option you can use while waiting for a more permanent window or door covering.
Magnetic curtain rods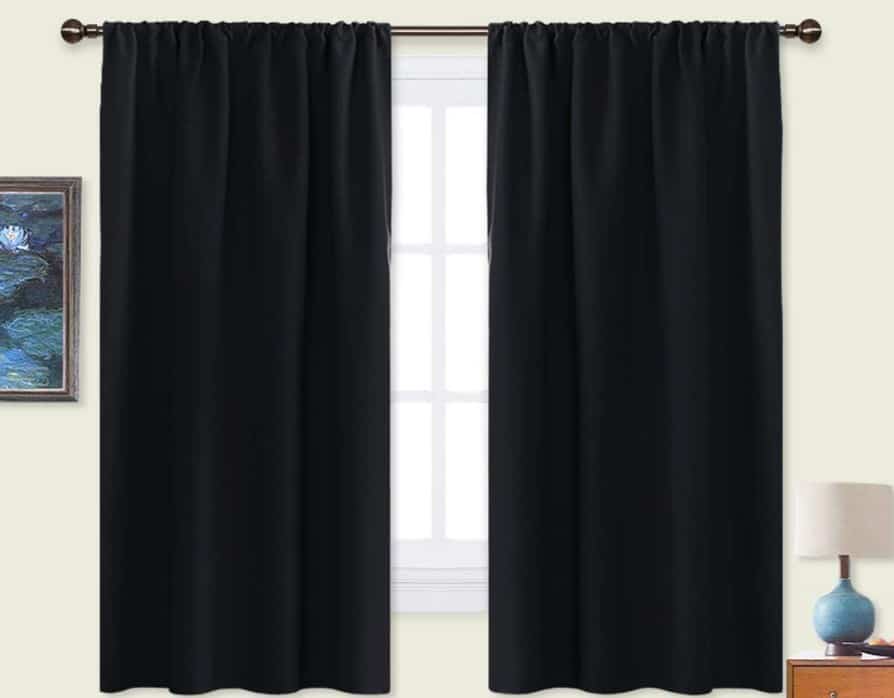 In case you'd like to have more versatility while choosing a window treatment, you can get a magnetic curtain rod and decide which type of blinds or shades you want to install.
You can install these rods on a steel door by simply pressing them to the surface, and you can remove them at any point by just pulling them away from the surface. This enables you to cover French doors with fabric panels or curtains without drilling the drywall or gluing the rod to a wooden surface.
You shouldn't expect too much from magnetic curtain rods regarding weight management as they're designed to carry lightweight fabrics rather than heavy blackout drapes. Some models have adjustable lengths, which enables you to modify them to fit the opening you want to cover.
Strength and durability
Magnetic blinds are ill-suited for high traffic areas, as the magnets aren't strong enough to keep the window covering in place. That's why you should consider alternative options if you need treatment for a French front door or patio door.
Also, you shouldn't install these blinds on windows that are opened frequently, as they're likely to fall off if too much force is applied while opening or closing the window. These blinds aren't very durable, and at best, you can expect to use them for a few years before replacing them.
The Venetian blinds models that utilize magnetic mounting and lifting mechanisms are often made of PVC that deteriorates quickly when exposed to direct sunlight frequently.
That's why you shouldn't regard magnetic blinds as a lasting window treatment but rather as an affordable and dispensable short-term solution.
The most important factors to consider while choosing magnetic blinds
You won't have to spend a lot of time researching magnetic blinds because most models have similar performance capabilities. The design of these blinds is more utilitarian than stylish, so matching them with different home decors can be challenging.
One of the first things you'll have to do is decide if you want to get Venetian or Roman magnetic blinds. Both types are similarly priced, so your decision should be based on the model's functionality and suitability for the context in which you want to use it.
Let's look at the factors that can help you find the magnetic blinds that will meet your needs.
Window or door frame material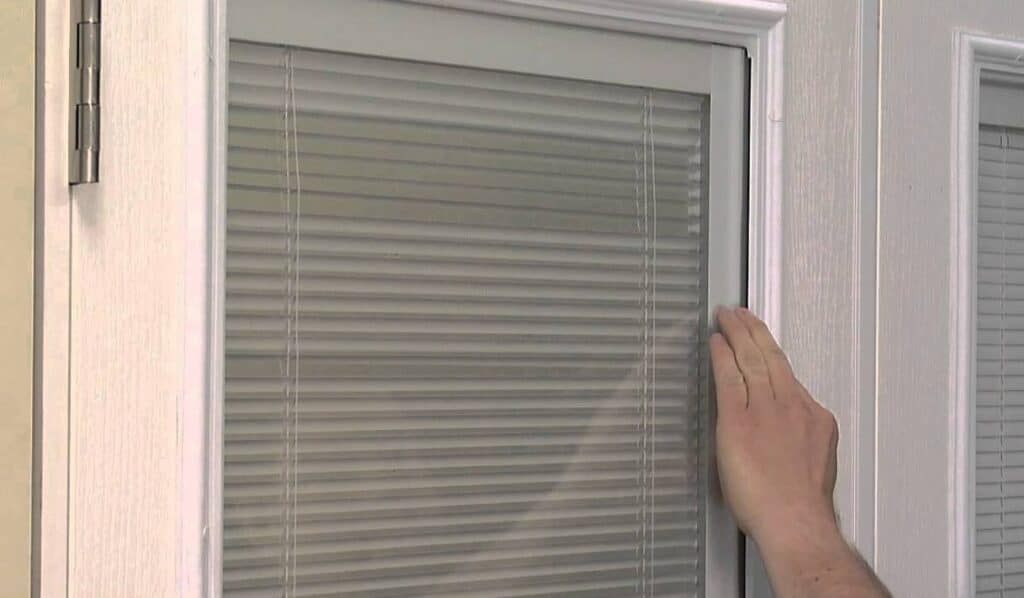 Installing the magnetic blinds on drywalls and wooden or plastic surfaces isn't possible, so you need to make sure that the frame of the door or window you're covering is made of metal.
This narrows down your options significantly as most doors and windows designed for residential use aren't made of metal. These blinds can be a good option for patio doors as they often have metal frames but are usually ill-suited for front doors or living room windows.
Optionally, you can try gluing magnetic blinds to non-magnetic materials, but doing so will make it difficult to replace them.
The shape and size of the window
Finding the model that fits the size of a window or door can turn out to be a challenge because manufacturers often don't produce these blinds in multiple sizes.
That's why getting a magnetic curtain rod and choosing the fabric that will serve as a window treatment might be easier than searching for a model you can fit on a French or patio door.
Custom-made versions of these blinds are rare, and you should search for alternative options if you want to cover an irregularly shaped window.
The door's or window's location
Magnets will have a tough time keeping the blinds in place if the door or window is opened and closed frequently. The impact you make when you close a door or window can cause the magnets to move out of place or lose contact with the surface.
Besides stability issues, the door's or window's position can help you decide if the model you'd like to get will match the room's style. These blinds don't always have visually appealing designs, which is why they're a poor fit for front doors or living room windows.
The sun-blocking capabilities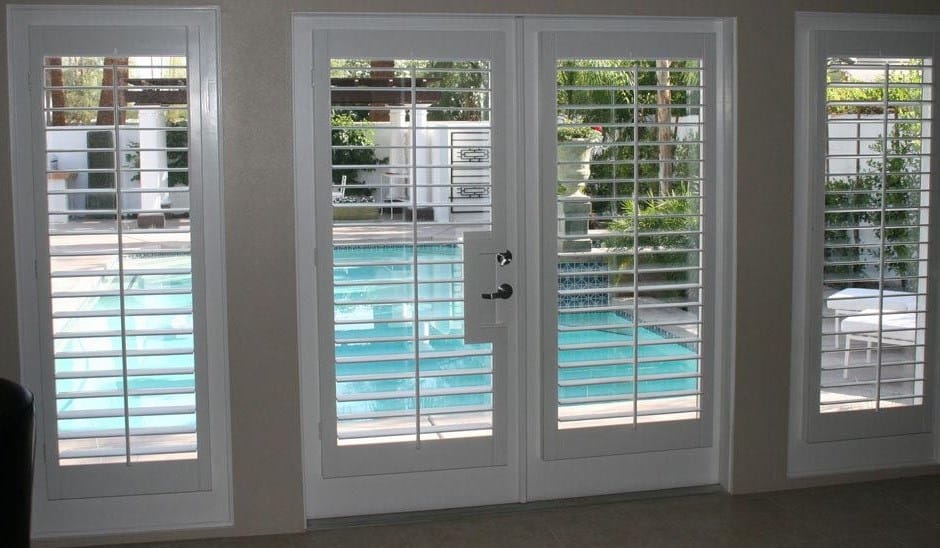 Estimating the amount of sun exposure a particular door or window gets daily will help you determine if the model you're interested in is the correct choice. Roman blinds don't have impressive sun-blocking abilities, even though they will filter some of the sunlight coming into a room.
So, if the window or a door is exposed to sunlight throughout the day, the Venetian magnetic blinds might be a better solution. However, the slats of these blinds are usually made of vinyl that can get warped if it is frequently exposed to direct sunlight.
Cost
Magnetic blinds are among the most affordable types of window treatments, as entry-level models are available for less than $20, while the most expensive versions of these blinds don't cost more than $50.
Manufactures either offer concise warranty periods for these types of blinds, or they don't offer a warranty at all.
If the lifting mechanism breaks down or the magnets start to wear out, your only option would be to replace the entire window cover, as fixing individual components of the setup isn't possible.
Consequently, you'll have to search for a substitute every time a slat warps or the fabric starts to wear thin.
The advantages of magnetic blinds
Easy installation
Magnets located at the back enable you to mount or dismount these blinds in just a few minutes. So, there's no need to drill holes or hire professional installers to install the window treatment for you.
Cordless lift system
Pulling the Roman version of these blinds up or down doesn't involve cords, as they feature a magnet at every fold. Besides making the maneuvering of the blinds easy, the magnet lift system also eliminates all hazards associated with corded systems.
Budget-friendly window treatment
Covering a window or a patio door with magnetic blinds isn't expensive, enabling you to get multiple window treatments at a reasonable price.
The disadvantages of magnetic blinds
Not made from durable materials.
These blinds won't last long, especially if they're constantly exposed to direct sunlight. Models made of fabric tend to wear out quickly, and they don't block light or UV rays efficiently.
Top 5 magnetic blinds
Trenton Gifts Magnetic Blinds – The best magnetic Venetian blinds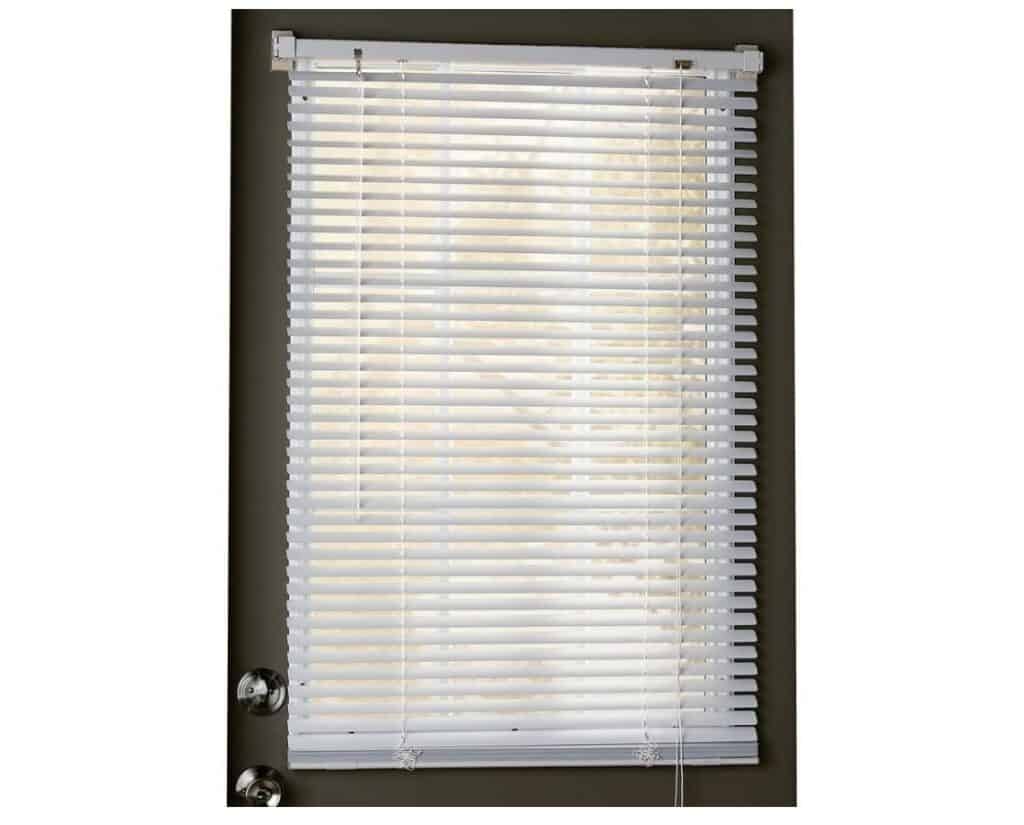 Designed specifically for metal doors with windows, the Trenton Gifts Magnetic Blinds feature a simple snap-on/snap-off mechanism. These corded Venetian blinds feature 1-inch PVC slats, and they're equipped with a plastic wand that lets you tilt slats.
They're available in two sizes, but you can only use them if the opening on your door is 25 x 40 inches or 25 x 68 inches. Also, selecting different colors isn't an option, as this model is only available in white color.
The magnets are located on the upper part of the blinds, and the lower part of these blinds isn't attached to the door.
Pros
Quick installation process
It fits most door windows
Good sun and privacy protection
Low upkeep requirements
Cons
Available in one color
Features a corded lift mechanism
Chicology Magnetic Roman Shades – The best magnetic roman blinds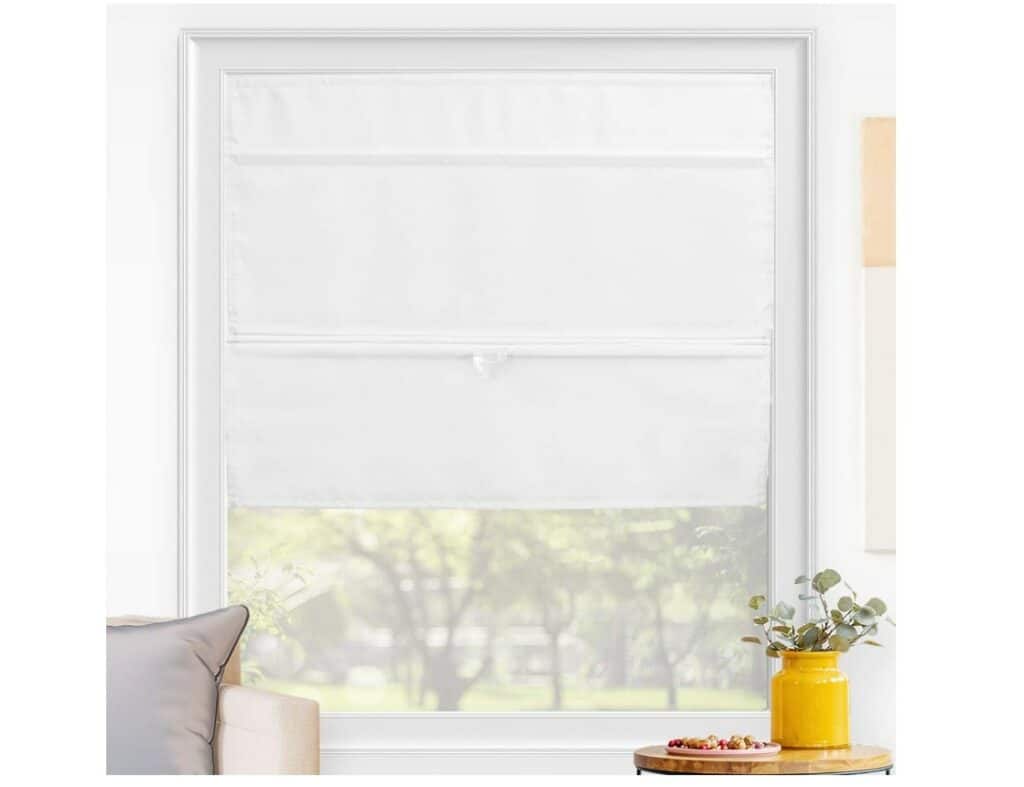 The light filtering fabric the Chicology Magnetic Roman Shades are made of is available in several different hues.
Daily Canvas or Runaway White are among the color options you'll have at your disposal, while the manufacturer lets you choose the size that matches the size of the window or door you want to cover.
Magnets are based on the folds, and you can use a plastic clip located at the bottom to lift the shades and attach them at a selected height. You can install these magnetic roman shades on both doors and windows, but their light blocking capabilities are only moderate.
Pros
Simple and modern design
The magnetic lift system eliminates the need for cords
Wide selection of colors and sizes
Suitable for doors and windows
Cons
The fabric is semi-transparent
Poor performance in humid conditions
Bali Blinds Magnetic Rod – Best for door and window treatments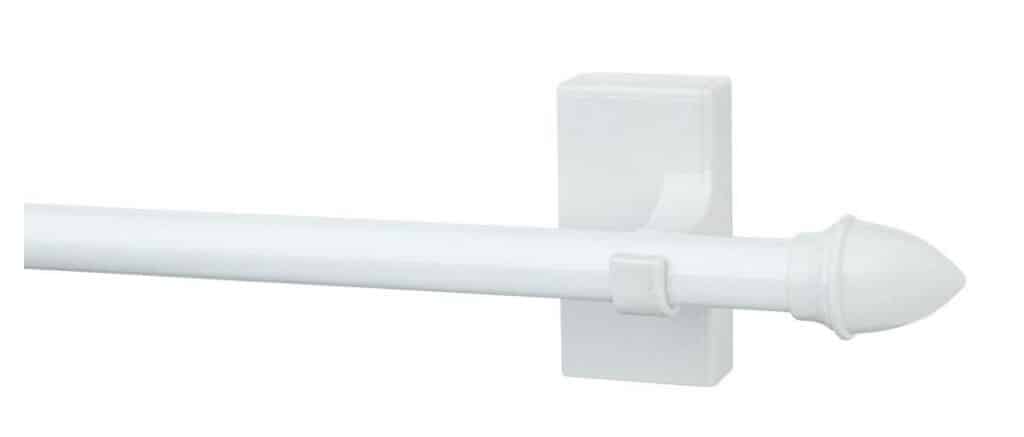 The Bali Blinds Magnetic Rod enables you to decide which fabric you want to use as a window treatment. This model lets you adjust the length of the rod, and there are several maximum rod lengths to choose from.
You can use this magnetic rod to hang coverings over metal doors and windows, but you should keep in mind that it isn't sturdy enough to carry heavy drapes. The manufacturer offers this magnetic rod in a broad spectrum of colors, so finding the version that fits the style of your home won't be difficult.
Pros
Easy removal
Attaches to all metal surfaces
Lets homeowners choose a window cover fabric
Elegant and durable design
Cons
The window cover much be purchased separately
Can't carry heavy window treatments
Turquoise Magnetic Curtain Rod – The most versatile magnetic curtain rod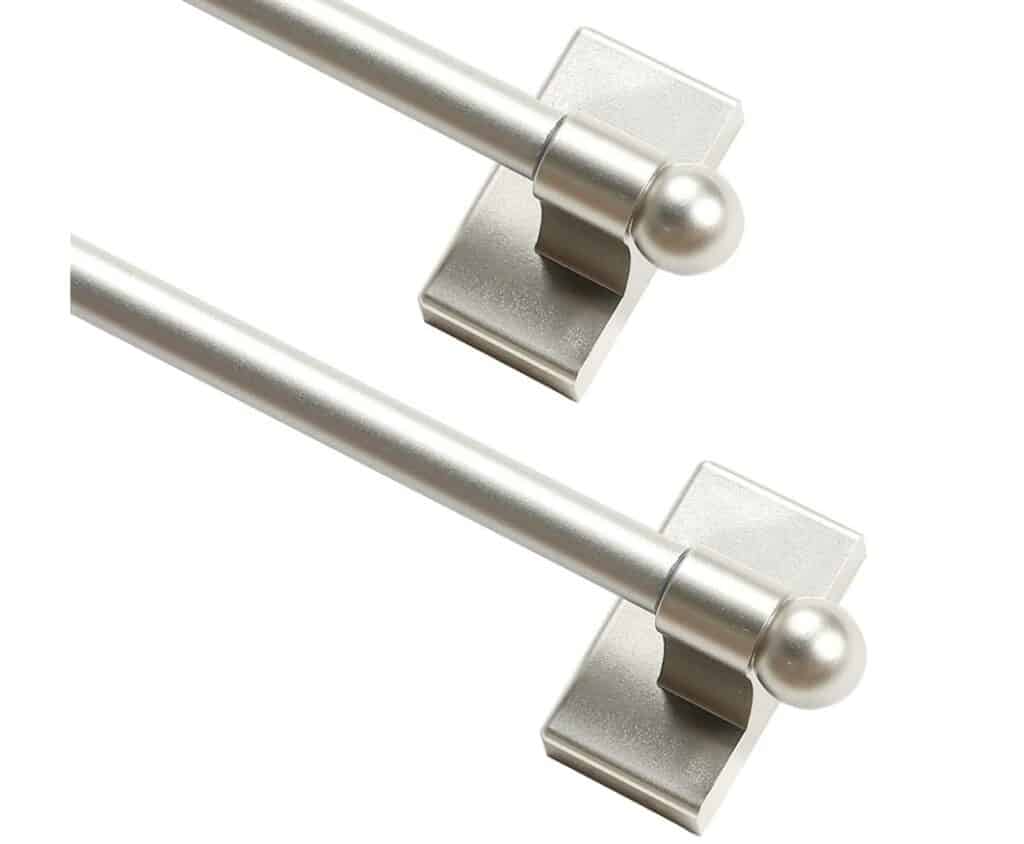 Hanging a curtain on the Turquoise Magnetic Curtain Rod might be enough to protect your privacy. This magnetic rod attaches to all metal surfaces, enabling you to mount it on doors, window frames, or different home appliances.
You can choose from several length options, and the longest version of this curtain rod has a maximum length of 28-inches. The rod is available in different colors, and you can choose the option that matches the color of a door or window you want to cover.
This model can only carry lightweight fabrics that won't put too much strain on its magnets.
Pros
Suitable for a broad range of surfaces
Adjustable length
Great for covering door windows
A pack includes two or four curtain rods
Cons
Can't hold heavy fabrics
It might be too short for windows
Frequently asked questions about magnetic blinds
Question: Do magnetic blinds come with a warranty?
Answer: Some, but not all manufacturers, offer one-year warranties and money-back guarantees for magnetic blinds.
Question: How to install magnetic blinds?
Answer: The installation method depends on the model you choose, but in most cases, you'll just have to place magnets onto a metal surface and then attach the blinds to the magnets.
Question: Are all magnetic blinds equipped with magnetic lift systems?
Answer: No, some models utilize the standard corded lift system.
Question: Do magnetic blinds have a lot of holding power?
Answer: The magnets these blinds use don't have much holding power, and a strong impact can detach them from the surface.
Our verdict: What are the most reliable magnetic blinds?
Lasting window treatments are also expensive, but if you live in a rental or just want to cover the window on your garage door, you don't necessarily need high-quality blinds.
In situations like these, magnetic blinds can be an easy solution that will offer you basic sunlight and privacy protection at an affordable price.
The only downside of these blinds is that they can only be installed on metal surfaces, so to use them, your doors or window frames have to be made of steel.
We suggest choosing the Chicology Magnetic Roman Shades if you need a modern and functional window treatment for a kitchen or the front door.
In case you want to choose the fabric of the window cover, we recommend getting the Bali Blinds Magnetic Rod and then selecting the curtains that will let you control the amount of light that's coming into a room. Which of the best magnetic blinds are you going to choose? Let us know in the comments.