Latest posts by Erin Jamieson
(see all)
Until 2018, countless Americans were buying blinds with long cords for a traditional and cost-effective option. But now all that's changed– and in 2021, it's important to know how cordless blinds work.
2018 was a year of sweeping changes for window coverings. Towards the end of the year, on December 15th, a new safety standard ordered that blinds could only be sold cordless or with short, inaccessible cords.
This firm legislation came out of the 2015 commission study window coverings and their safety standards for young children. While the change was substantial, of course, it didn't change the blinds Americans had in their homes– nor did it get rid of corded blinds entirely.
The law affected all window coverings made from 2018 and on– but the hope was that it would slowly transform Americans' household blinds. You only need to look at the market now to see what's happening.
While there are indeed short corded blinds, cordless blinds are especially popular, and that's not likely to change. But cordless blinds can be a little tricky if you've never used them before.
For that reason, consider this your guide to cordless blinds. I'll explain why we have cordless blinds, what factors to consider when buying them, and how cordless blinds work. I'll also provide a few of my picks for cordless blinds you can shop for today.
What does it mean when a blind is cordless?
If you're my age or older, chances are you grew up with corded blinds. The truth is that cordless blinds and corded blinds aren't as different as they may seem. While cordless blinds come in an array of designs, they use some sort of string or pulley system, like corded blinds. The difference between corded vs cordless blinds is that the strings or cords are exposed for corded blinds.
In cordless blinds, you won't see any rods exposed. The strings are actually looped inside the slats, rather than sitting outside of them.
Are all blinds cordless now?
All blinds are not cordless now. As a matter of fact, my current apartment uses corded blinds. This is not uncommon– in many cases, corded blinds are a bit cheaper and intuitive to use. The difference is that corded blinds are now only short cords– ones that do not reach the floor and would be impossible for young children to reach. Even so, cordless blinds are becoming the favorite for blind types for homes, and offer a sleek, modern look and seamless design.
Why are corded blinds illegal?
Corded blinds are not illegal, but blinds with full-length cords now are. The reason was a safety concern– a very valid one. From 2015 to 2017, 50 deaths related to corded blinds (from strangulation) were reported to the Consumer Product Safety Commission. From 1990 to 2015, there may have been as many as 17,000 injuries from corded window blinds.
The objective of the legislation was to protect young children– and enforce just as useful alternatives for safer window coverings.
Do cordless blinds work well?
The good news is that cordless blinds work as well as corded blinds. Good to high-quality cordless blinds are not only safe but easy to use. Once you get used to them, they may be more intuitive to operate than corded blinds.
Do cordless blinds last as long as corded?
Cordless blinds last a little less long than corded blinds on average. Corded blinds can be prone to damage and wear and tear more than cordless blinds. You also won't have to deal with tangled cords, nor will you have to tug hard, as you sometimes do with corded blinds. But on average, they may last slightly less long.
Nonetheless, the difference is not notable– and if you get a high-quality cordless blind, that difference becomes even less so.
Are cordless or corded blinds better?
All those advantages taken into account, there are a few disadvantages for cordless blinds vs corded blinds. For high windows, it may be hard to reach cordless blinds– short cords can be quicker and easier to operate. Of course, some may also be more used to, and comfortable with, corded blinds over cordless blinds. Corded blinds also tend to lean slightly more traditional, and cordless blinds, more modern.
How do you use cordless blinds?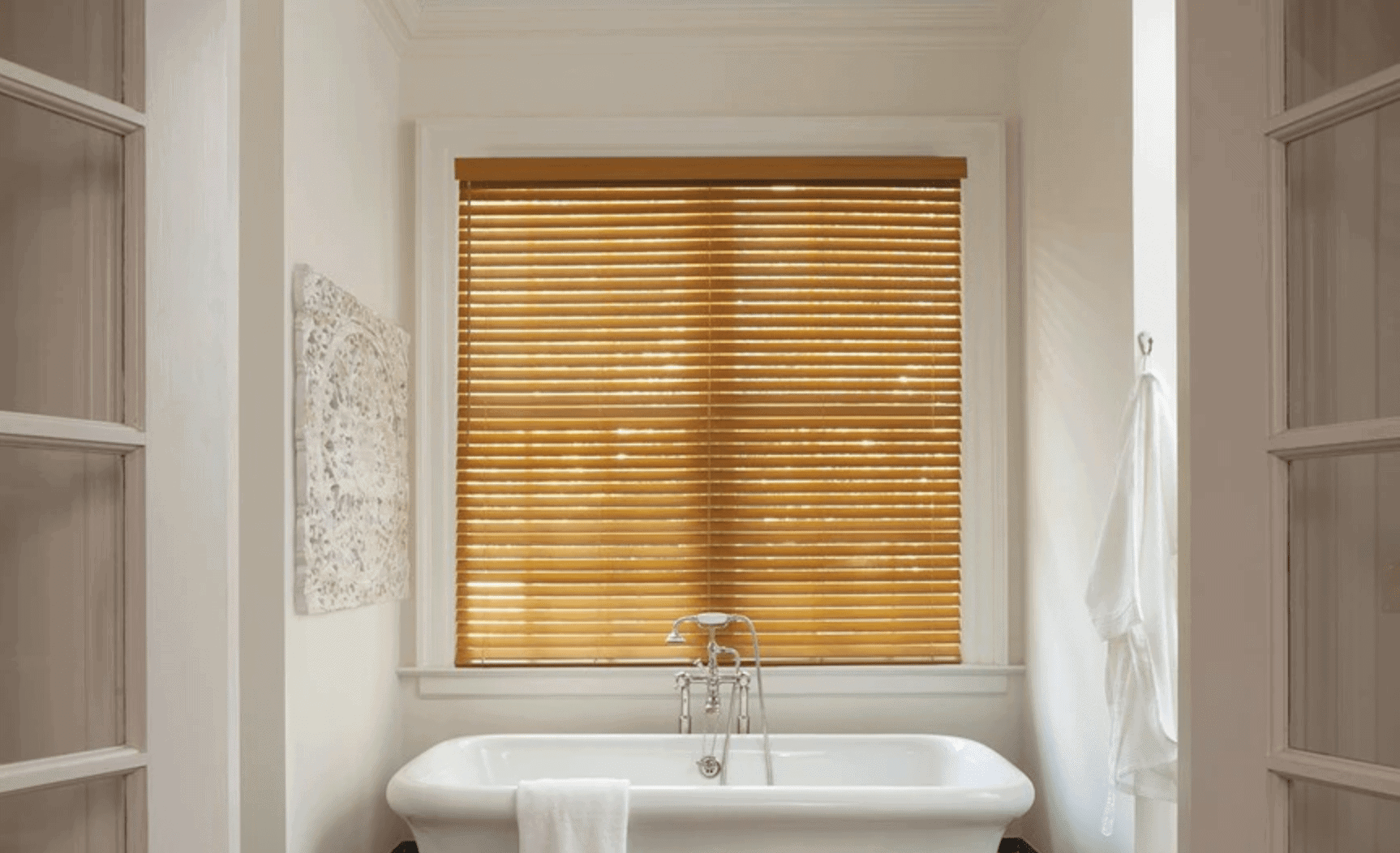 If you like the idea of cordless blinds but have never used them, the good news is that they're easy to learn how to operate. A good analogy for how cordless blinds work is how a pulley operates. With a pulley system, you have a weight, tension point, and cord of some sort. With cordless blinds, they're usually operating on a rail system, with tension or weight that pulls it along. The cords move up and down the rail, you pull.
How do you pull up cordless blinds?
Traditional cordless blinds have you simply pull up from the bottom to raise the blinds, or pull down to lower them. Some cordless blinds also have more advanced systems, such as a button or wand control that allows you to lower and raise them. While cordless blinds have different systems, the good news is that they're usually easy to operate.
How do I adjust the tension on my cordless blinds?
Adjusting the tension on cordless blinds is rather simple. Take a screwdriver and complete a half circle rotation to the right. From there, you can adjust until you have your desired tension. If you're in doubt, of course, you can always have an expert look– but usually, it's a fairly simple process.
How do you shorten the length of a cordless blind?
While it's ideal to buy cordless blinds that fit your windows properly, you can shorten the length of your blinds. Don't cut the ladder (middle string), as this will ruin your blinds. Begin by holding the first slat and cut at 45-degree angles in each segment all the way through. You can repeat this process for all slats you wish to remove. Make sure you don't cut directly through the bottom rail.
You'll then use a screwdriver to pop out plugs and pull out the ladder cord and hang it straight down. You'll also need to use painter's tape to hold the ladder in place. For details about the whole process, and inserting the plug back in, watch this video tutorial here. And if you doubt, have an expert shorten the length for you. It's a rather delicate process.
Cordless Blinds: My Picks
Now I'll give you my picks for the different kinds of cordless blinds you can buy. I'm dividing them based upon some of the most versatile and popular materials. Each material has its own pros and cons, so I've included what each blind type is suitable for, to inspire your own shopping.
Aluminum Cordless Blinds
Aluminum is a common material for blinds, especially for vertical blinds. Aluminum bonds tend to be budget-friendly, lightweight, and relatively durable. They're less likely to break than vinyl blinds and come in a wide range of styles. At the same time, aluminum blinds simply don't look as formal or elegant as other blinds. They're also not as effective for saving energy. They also are almost always sold as mini blinds vs regular blind sizes.
Single Touch Aluminum Cordless Mini Blinds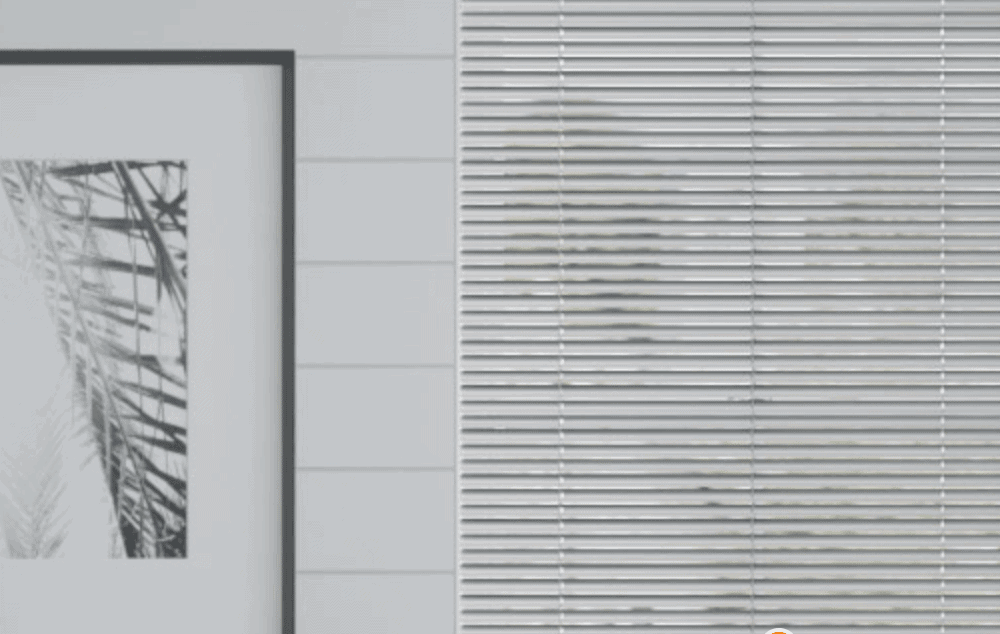 Mini blinds are about half the standard width of regular blinds and are great for light control, but won't block out as much light as larger blinds. They're budget-friendly and modern, and these are no exception. The one-touch lift is seamless to use, and you can custom order in white, black, brown, metallic, and neutral hues. Buy Here.
Classic White Cordless Room Darkening Aluminum Blinds
It's hard to go wrong with white blinds. These mini aluminum blinds offer a clean and contemporary style and come with a simple to use style control. They also include the headrail and mourning, as well as a 5-year warranty. Buy Here.
Levolor Trim N Go Cordless Aluminum Room Darkening Mini Blinds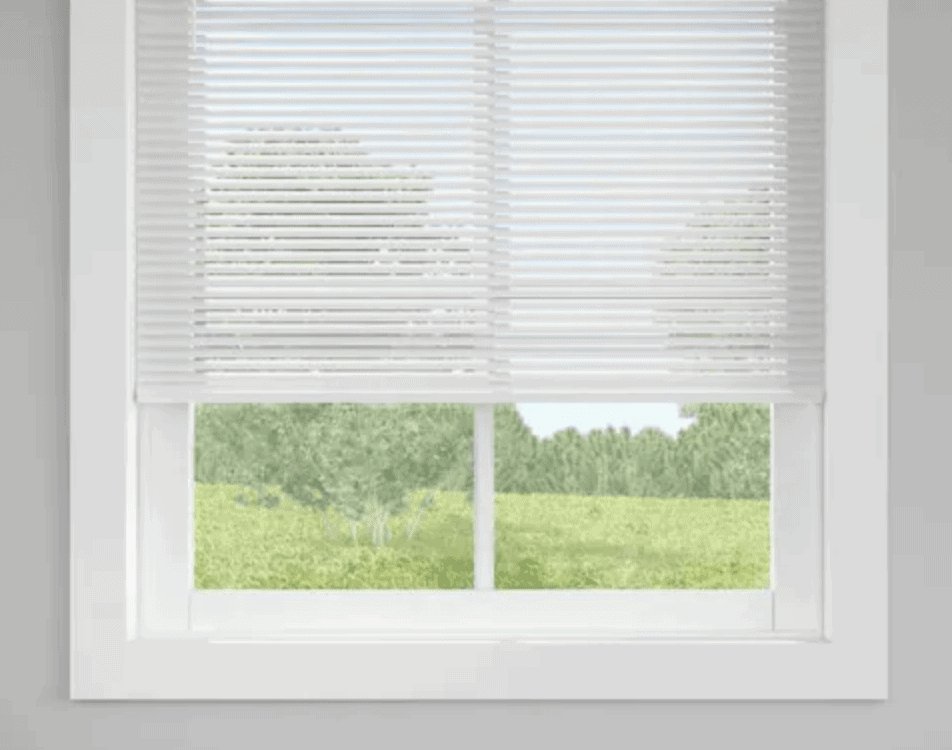 A built-in valance provides a clean, classic, but contemporary look. These aluminum blinds also offer added privacy with greater light control with an easy lift design. If you shop in person at Lowe's, you can have your blinds custom-sized and brought home the same day. Plus, these blinds also come with a 5-year warranty. Buy Here.
Faux Wood Cordless Blinds
Faux wood may seem not immediately attractive, but it's actually a great choice for cordless blinds. While faux wood provides a very similar look to wooden blinds, it simply is more durable.
Less prone to warping, dents, and shrinking, faux wood is also resistant to moisture. Usually, they're made with vinyl, though not always. There are, of course, downsides. While faux wood looks like wood blinds from afar, you can certainly notice the difference up close.
Another concern is that faux wood blinds are often treated with a UV-resistant coating. The issue is that this can wear after a few years, which could cause your blinds to yellow. As such, you'll want to buy a UV protection spray for a few years down the road.
Levolor Faux Wood Blinds
These faux wood blinds are made with NuWood, a blend of polyurethane materials. These blinds won't be affected by insects, changes to weather, or crap, chip, or peel. They come with a firm guarantee that they are made to size within 2 business weeks. Select from nearly three dozen colors. Buy Here. '
Basic Cordless Faux Wood Blinds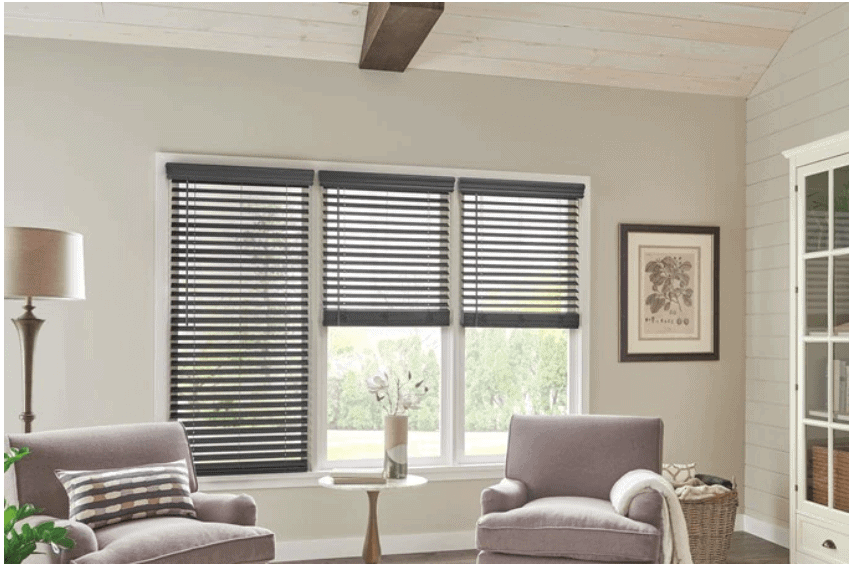 Made to order within 11 business days, these 2-inch faux wood blinds feature a hidden control, cordless lift system. The routeless blinds also allow you greater control over light filtration and are compatible with decorative cloth tape to create your style of choice. Choose from 11 finishes. Buy Here.
Economy Cordless Faux Wood Blinds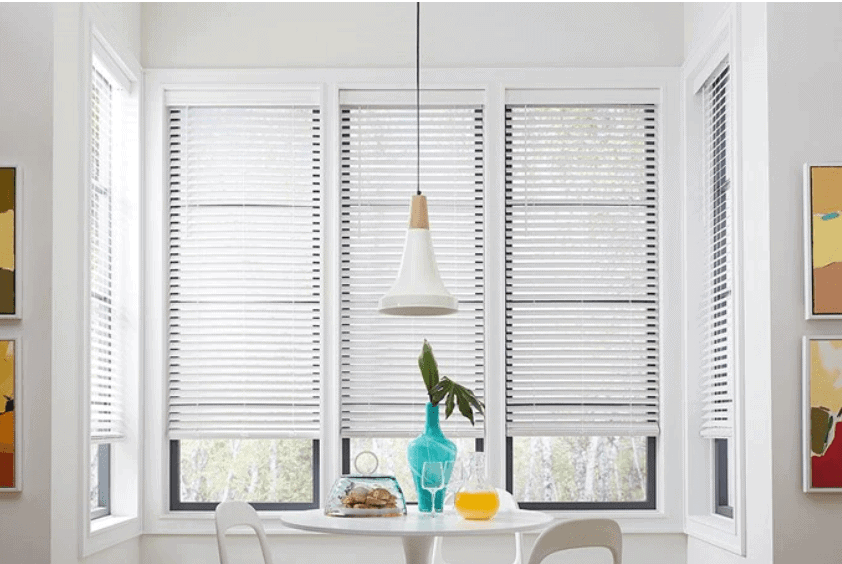 These budget-saving faux wood blinds offer a crisp, modern look and come highly rated by customers. For a fraction of the cost of other cordless blinds, you'll still get the easy-to-use cordless lift system, with plenty of options for light filtering vs privacy. Buy Here.
Better Homes and Gardens Faux Wood Oak Blinds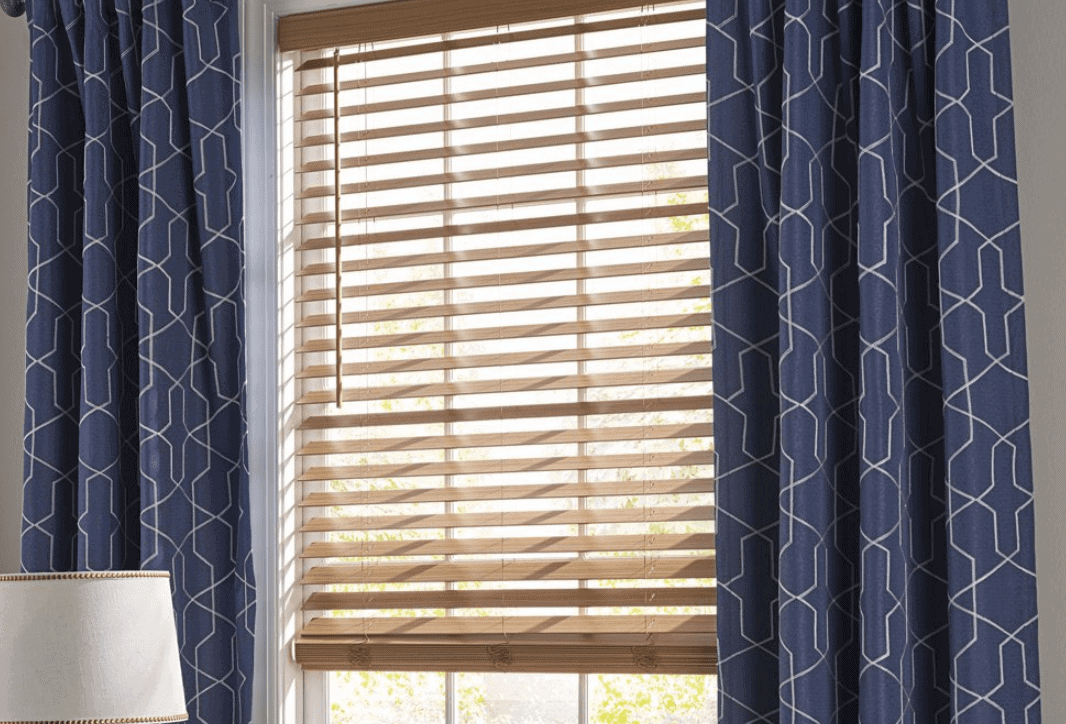 Meant to mimic natural oak, these faux wood blinds offer a traditional look at a lower cost. The highly-rated blinds (4.5 out of 5 stars from 400 reviews) offer an easy lift cordless system and are fuss-free to clean. They also offer room darkening, for a balance of privacy and natural light. Buy Here.
Vinyl Cordless Blinds
Vinyl is one of the most common materials used for blinds of all types. Vinyl is relatively affordable and known to be easy to clean and keep maintained. Light-weight and easy to install, vinyl is versatile and it's easy to see why so many people opt for it. At the same time, vinyl blinds don't tend to last as long as other blinds–they can bend or break easily and are not handled with care. They also tend to absorb heat and don't insulate properly.
Classic 2 Inch Vinyl Blinds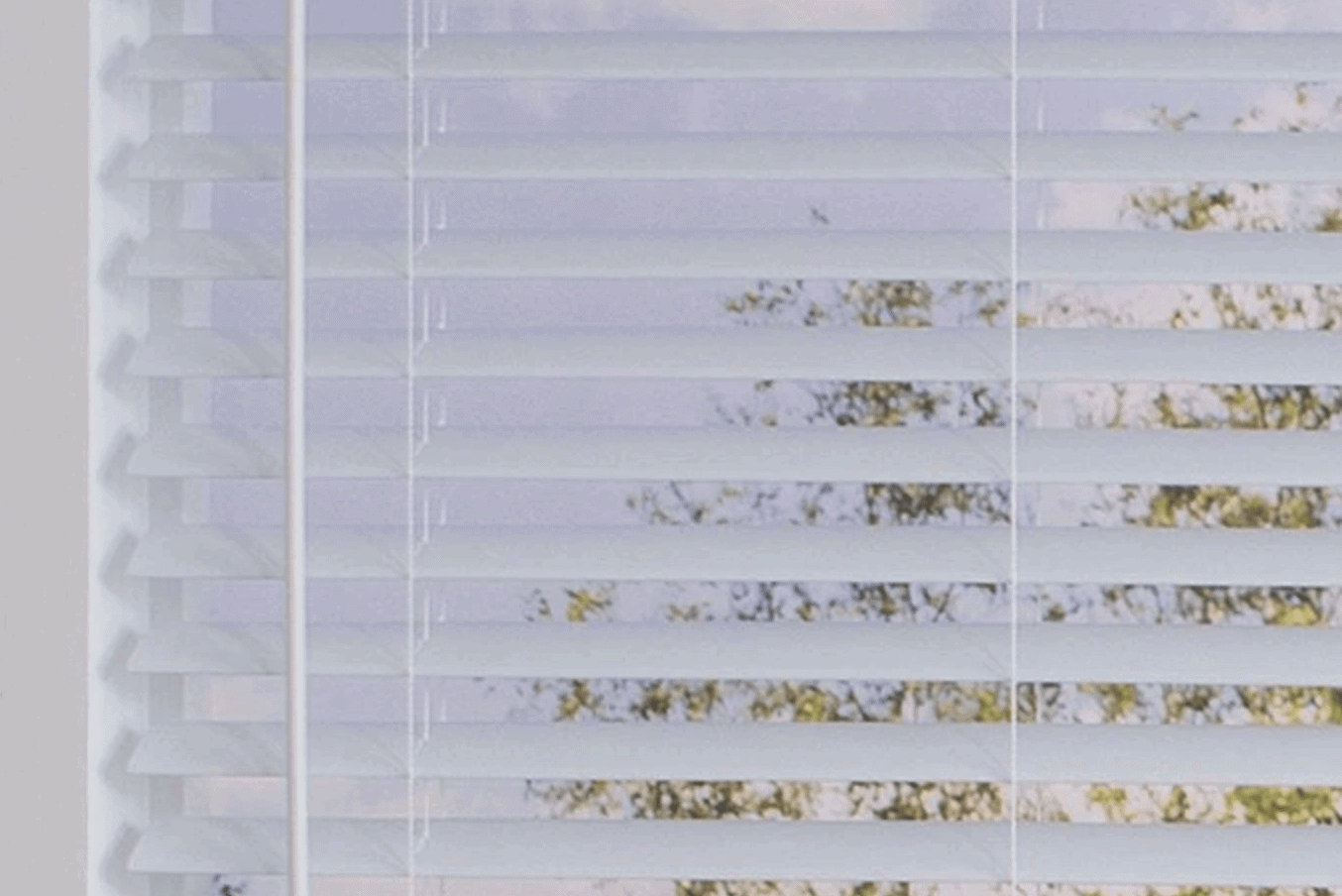 Looking for a blind style that suits just about any home? These blinds offer a classic, smooth white satin finish. They also come with a wand control for the cordless system which is moisture and crack resistant. Buy Here.
Mainstays Cordless Room Darkening Vinyl Blinds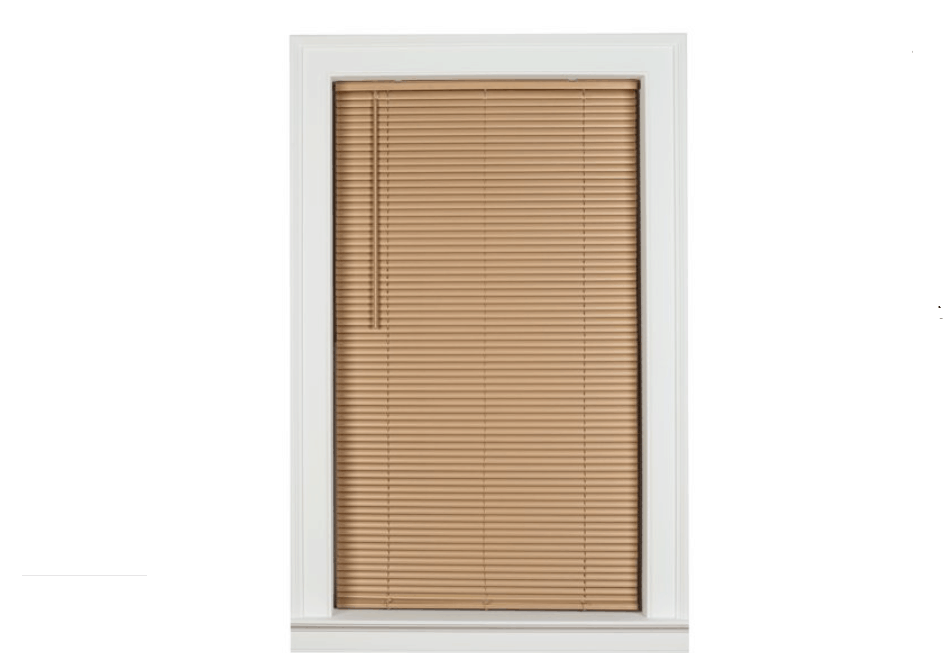 Choose from white, gray, or khaki. These room darkening vinyl blinds are budget-friendly and easy to install– making them a good go-to if you just need some blinds to get the job done. The slats are designed to block a good deal of light when closed, for privacy, but allow natural light to flood in when opened. They feature a simple pull-up/ down cordless operation. Buy Here.
Hampton Bay Gray Cordless Mini Blinds
These room darkening mini blinds are heat and moisture resistant. The gray color looks fantastic with neutrals, especially tans and light browns. The room darkening feature gives you control for privacy vs natural light– and can block up to 93 percent of incoming light. These cordless blinds do also come in white and off-white. Buy Here.
Project Source Light Filtering Cordless Vinyl Mini Blinds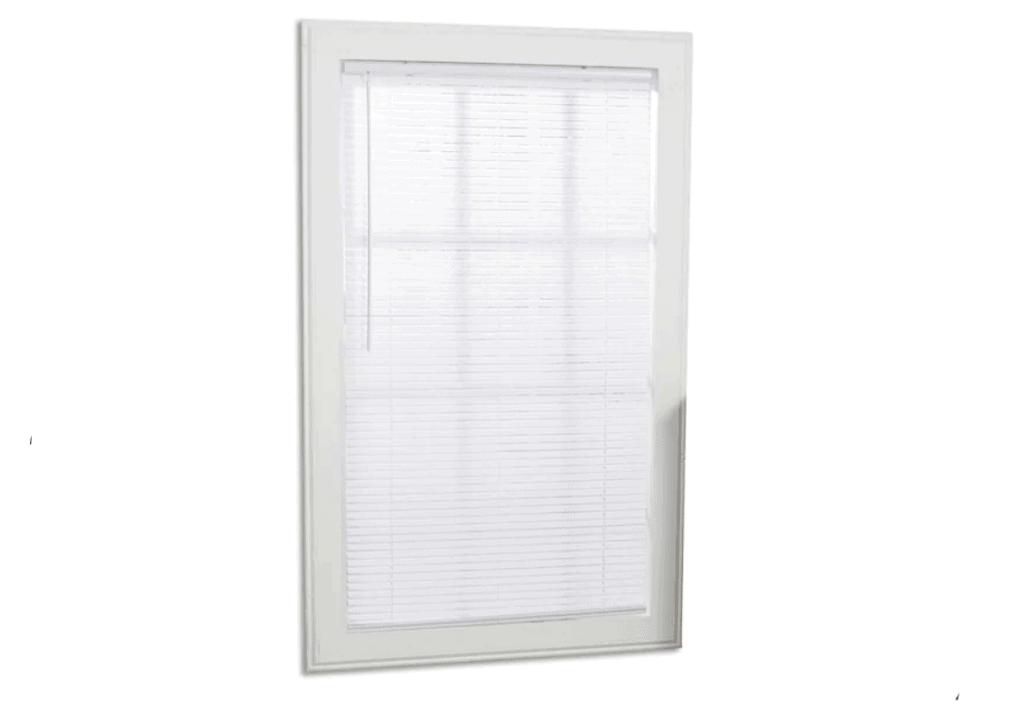 Looking for just a little privacy but still want plenty of natural light? Light filtering mini blinds allow you just a bit of light control, but keep a room feeling airy and light. I recommend these for living rooms, rather than bedrooms or bathrooms. They're also moisture and heat-resistant. Buy Here.
Wood/ Bamboo Cordless Blinds/ Shades
You'll find blinds made out of hardwood and bamboo. These both offer a unique but traditional style that many find refined and pleasing. Wood blinds are actually lighter than faux wood blinds and add undeniable ambiance to any room. They're also available in a variety of finishes. That said, they aren't suited for humid environments, as they can warp and shrink. They're also fairly expensive.
A great alternative, then, is bamboo. Bamboo is more affordable than hardwood and will not warp or shrink with moisture. The biggest downside to bamboo blinds is that they tend to offer less privacy than other blinds. You can pair them with shades or an inside liner. I've also included shades in this category.
Cordless Woven Wood Shades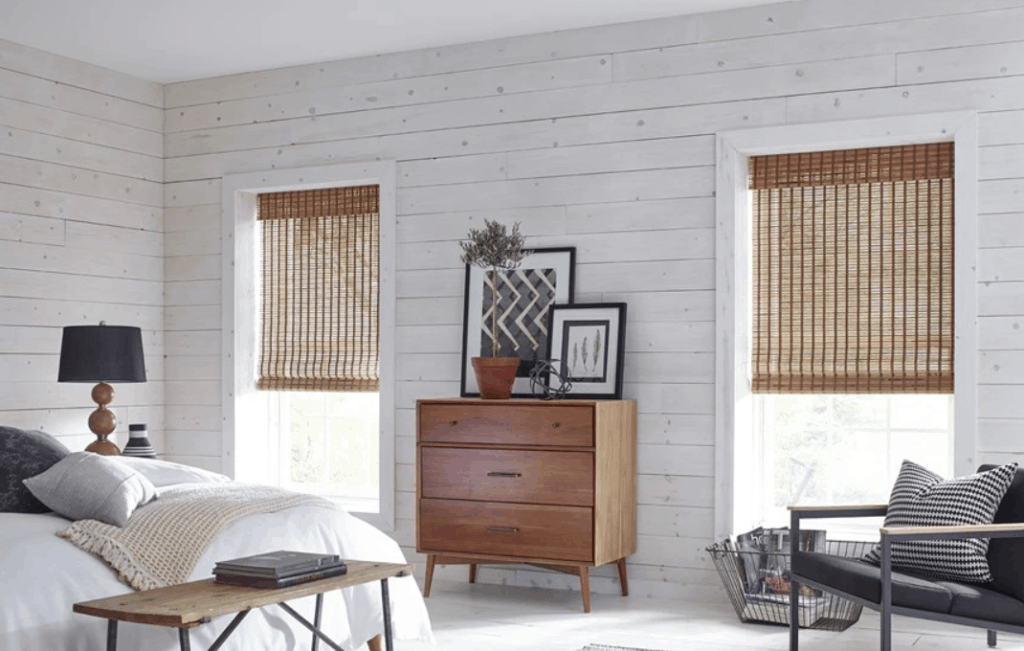 Woven wood makes for a beautiful take on traditional shades. A great alternative to blinds, these thoughtfully constructed shades would make the ideal window covering for bedrooms in low humidity areas. They offer a balance of privacy and light control and are set on a cordless, motorized lift on a continuous loop. Buy Here.
2" Modern Wood Cordless Blinds
These wooden blinds are a great option if you'd prefer a more modern look. Available in over 30 finishes, these cordless blinds come with the option for decorative valances. Set on a simple lift and lock system, they're custom made within 4 to 5 business days. Buy Here.
Levolor Real Wood Cordless Blinds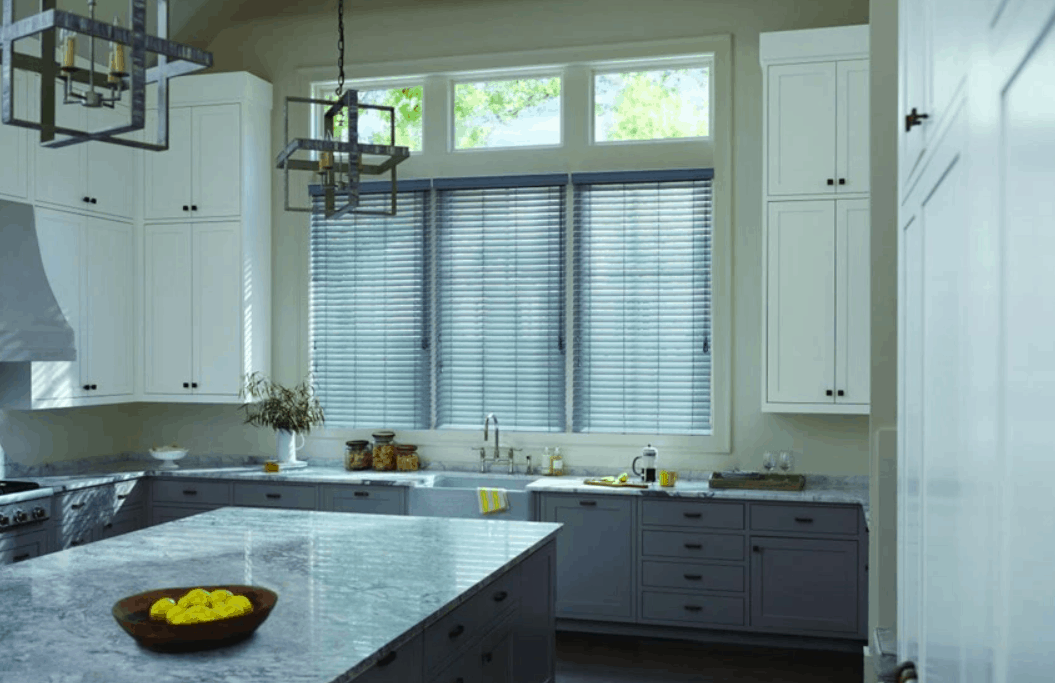 Elegant, premium selected hardware makes for a refined statement with these cordless blinds. With a fit guarantee, you'll have your choice of nearly 30 finishes. You can also make custom upgrades, including rounded corners, cloth tapes, valances, and more. Orders are made within 11 business days. Buy Here.
Custom Woven Wood Shades
These woven wood shades are a great option if you're looking for a lighter take on wood blinds and shades. Made out of reed and bamboo, these shades provide a breezy style and come with fabric lining and detailed headrails. Bamboo is also more durable for blinds than hardwood. I could see these being used in modern, traditional, and especially boho homes. Buy Here.
Value Cordless Bamboo Woven Wood Shades
Now on sale for 40 percent off, these woven bamboo shades are easy to use and filter light for just the right balance between sun and privacy. The cordless bamboo shades come in white, gray, amber, caramel, wheat, and other finishes. Buy Here.
Frequently Asked Questions
Question: Why won't my cordless blinds go up?
Answer: Cordless blinds are fairly easy to operate. You simply pull up from the bottom of the blind. But if nothing you're doing is working, chances are your blinds could need to be activated once more. Trying to lower your blinds as much as possible, then pull towards yourself at a 45-degree angle. This should hopefully reactivate your spring.
Question: How many children have died from cords on blinds?
Answer: It's hard to say how many children died from corded blinds– but in the United States, there have been about 270 reported in 26 years, in addition to 17,000 injuries. Luckily, the corded blinds sold today feature short cords that are out of reach for young children.
Question: How do you childproof blinds with cords?
Answer: You can buy cordless blinds, or replace your corded blinds with modern blinds on the market– all of which have short cords that are out of reach for young kids. If you want to be extra cautious even with a shorter cord, you can buy cord cleats. These allow you to lift and lower blinds while keeping cords out of reach. Cord cleats can be used for mini blinds, Venetian blinds, cellular, pleated, wood, faux wood, honeycomb, as well as woven shades.
Final Thoughts
Cordless blinds are a sensible option and a modern statement too. As you can see, there's a lot you'll need to consider to decide which blind type is suited for your home. There is no perfect blind type, but factoring in your budget and needs can help.